4 Major Benefits Of Refrigerated Cooling
November 28th, 2017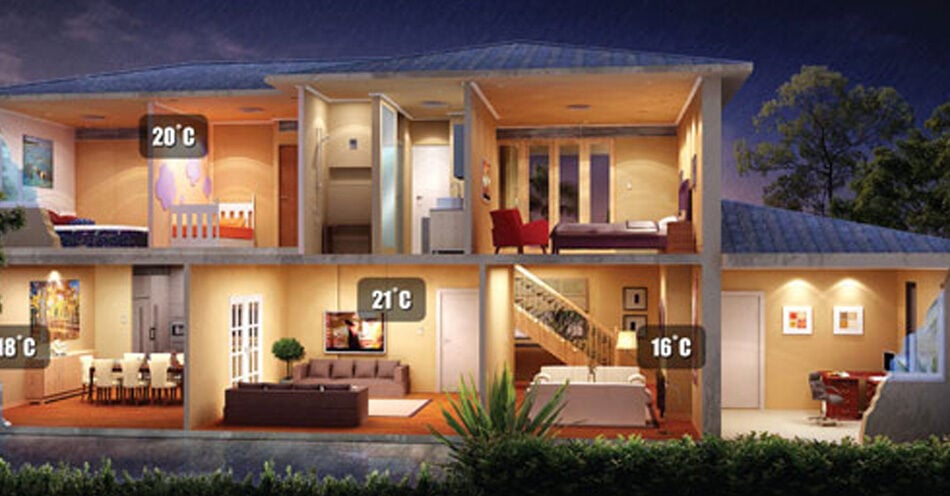 Melbourne is renowned for its blistering summer heat. Staying cool is everyone's priority. A reliable cooling system is essential for any home or office space.
There are so many systems available to keep your home cool and refreshed. A popular option for homes and commercial buildings is refrigerated cooling.
Refrigerated cooling is an air conditioner that removes hot air from an area and returns cool air. This is carried out by an external unit that works hard to generate cold air filtered through the internal fan coils.
If you're after a reliable and versatile air conditioner, here are 4 reasons why you should consider installing a refrigerated cooling system in your place:
1. Reduces Allergies
Airborne allergy sufferers can often be affected by unreliable air conditioners. All cooling systems work by adjusting the air in the room. This means a lot of harmful bacteria can be floating around.
A major problem that causes harmful airborne bacteria is humidity. A lot of bacteria like mould spores thrive in damp areas.
However, a refrigerated system dehumidifies the air. As it cycles out cool air to your space, it takes in all hot air as well as the harmful bacteria with it.
2. Complete Control
Going back and forth from each internal cooling system in your home or office is an inconvenience. Moving from one room to another means the temperature can never stay the same unless you remain in one area.
Refrigerated cooling's internal vents are controlled by one centralised system so you can set multiple temperatures in different areas.
A refrigerated cooling system also has zoning where you're able to decide which areas need cooling, and turn off the function for others.
3. Year-Round Air Conditioning
An excellent cooling system is paramount in Summer. But when Winter comes along your cooling air conditioner will become idle. Switching back and forth between a cooling and heating system is costly and inconvenient.
A ducted refrigerated cooling is a versatile system that allows for both cooling and heating solutions. Refrigerated cooling systems have a reverse cycle available so you can switch from cool to warm air.
4. Non-Intrusive Units
When purchasing an air conditioner the design of the system may not be on the top of a priority list. But the design of your air conditioner greatly impacts the space you have.
Some air conditioners' internal unit may be too big for specific areas. And there might be a particular outside layout that an external unit would disrupt.
With a refrigerated cooling system its internal units are easily fitted into the roof. This means your walls aren't imposed with multiple hanging units. Outside, all the internal vents are controlled by a single condenser unit, rather than multiple outdoor systems.
Ready to install a refrigerated cooling system in your home? Get in touch with Australian Climate Systems today. Our professional installation services will ensure you keep cool this Summer. From refrigerated cooling to split systems we have a variety of air conditioners for residential and commercial properties. Call us now on (03) 9776 4444 to book our air conditioning services.