7 Simple Tips To Ensure Your Ducted System Survives Summer
January 29th, 2018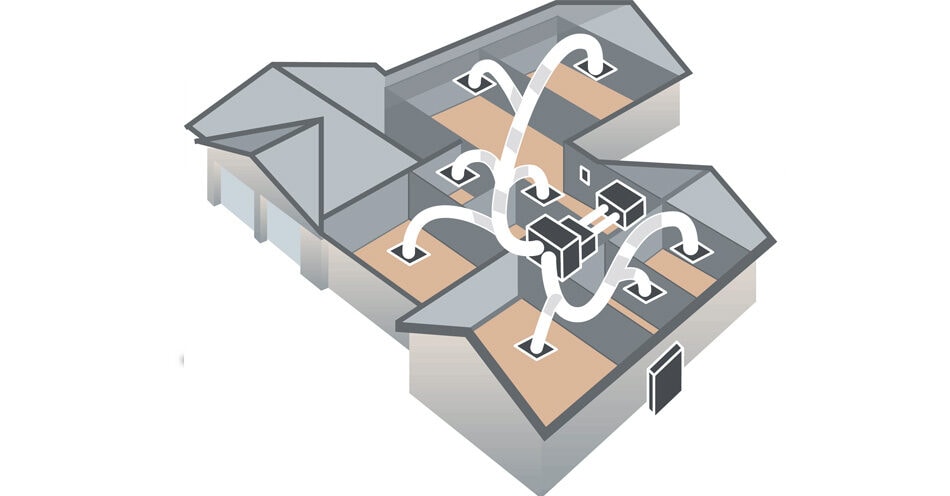 In the peak of Summer, it's easy to overlook how hard our air conditioners are working. Apart from keeping ourselves cool, you should also be taking care of your ducted cooling system.
If you want to save yourself from a surprise breakage, overblown electricity bill and have a running unit for the future here are 7 ways to maintain your ducted system:
1. Regularly clean your unit's filters
A ducted air conditioner works using a filtering system that regulates cool air in your home. Once its filters take on an excess amount of dust and airborne pollutants, it will eventually slow the whole unit down and can spread harmful allergens in your home. Cleaning filters and replacing damaged ones will help ensure your ducted system is performing at its peak for the rest of Summer and the future.
2. Maintain the right temperature
Keeping cool during Summer doesn't mean you need to freeze. It's tempting to blast your AC to temperatures as low as possible. However, the best temperature to set your air conditioner is between 24 to 25C. At this temperature, you'll stay comfortable while saving on your electricity bill.
3. Only use your air conditioner when you need it
Unlike other states in Australia, Melbourne is renowned for its unpredictable weather. During the day it could be a scorching 37 degrees and then dip down to a mere 15 degrees at night. Turning off your ducted air conditioner during cooler weather will help the system from over working and save you money as well.
4. Protect your outdoor unit from the Sun
Most outdoor units are already installed in a shaded area to protect it from direct sunlight. But if your ducted system was installed out in the open make sure you've got a way to shade it from the sunshine. The heat output from the outdoor unit is enough to cause damage to plants that are too close. An outdoor system can work up to 10% more efficiently when placed in a shaded location.
5. Prepare for forecasted hot spells
It's common for outside temperatures to vary drastically throughout the day, let alone the week. However, if there is a prediction for a consecutive hot spell that lasts for a couple of days or more, it will help if you pre-cool your home. If your home is already prepared for the upcoming heat wave, your ducted unit won't be overcompensating trying to compete with the sudden spike in temperature and demand.
6. Ventilate your roof
Help take the workload off your ducted system by having a ventilation system installed on your roof. 25-35% of heat build up in your home comes from your roof alone. Taking care of the excess heat in your roof radiates not only helps your ducted air conditioner run more efficiently but also reduces the cost of your electricity bill.
7. Reduce the heat in other areas
Apart from your roof, there are other areas in your home you can alter to reduce the heat. You can close all your windows and doors, use blockout curtains and install insulation throughout the rest of your home. The more heat you can keep out of your home the easier it is for your air conditioner to keep it cool.
Need help maintaining your ducted air conditioner? Get in touch with one of our cooling systems experts today. We can help you install a new air conditioner or service your current one. Call us now on 03 9726 4444 or send your inquiry to [email protected].