How to Quickly Clean Your Heating System Ducts
February 25th, 2022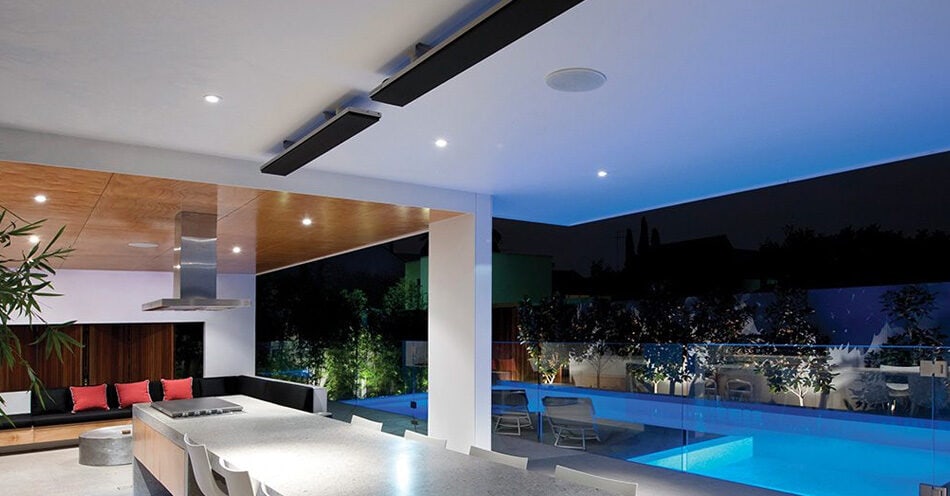 Ducted heating is one of the most popular ways to keep warm during Melbourne's cool winter months. Despite this, we barely think about our ducted heating systems unless we're turning them on or switching them off. If your ducted heating system has been used heavily during winter, now might be the time to give it a little bit of TLC.
Your heating ducts may be hidden above the ceiling or below the floor, but just because they are out of sight it doesn't mean they should be out of mind. There is a lot going on inside your ducted heating system and taking the time to clean your dirty ducts is essential.
In this article, we will provide some quick tips on cleaning out your ducted heating system, as well as guidance on when you should pick up the phone and call a professional. We'll cover DIY duct cleaning tips, the benefits of cleaning your heating ducts, and much more.
Whether you have ducted gas heating or a reverse cycle ducted system, this guide is perfect for you. It's important to note that there is no set timeline when it comes to cleaning your system's ducts. As well as following the advice listed below, you should pay attention to how your system is functioning and arrange cleaning, maintenance, and repairs as required.
Why You Need to Clean Your Air Ducts!
Dust and dirt lurk in every property, even if you think you have a particularly clean home. When you use your gas ducted heating or reverse cycle heating and cooling, tiny particles of dust will get sucked into the system and accumulate in your ducts.
Unfortunately, dusty and dirty ducts are just the beginning of your problem. Dust in your ducted heating system can lead to a build-up of mould and microbiological growth, and it can attract pests such as rodents and insects. Dust can also affect other parts of your heating system such as the fans and coils. This will result in decreased efficiency, reduced performance, higher running costs, and a shorter overall life for your heater. You will not only face higher costs in the short-term but increased expenses when you need to prematurely service, repair or replace your system.
If anyone living or working in your property has asthma, allergies, or dust sensitivities, duct cleaning is even more important, as cleaning out your ducts helps to maintain a high level of indoor air quality. Additionally, if you have completed home renovations that have generated excess levels of dirt and dust, it's also a good idea to clean out your ducted system.
Overall, dirty ducted heating systems can be bad for your health, your property, and your HVAC system. Whether you've noticed specific issues or you've just never cleaned out your ducts before, duct cleaning is an important step to take.
DIY Ducted Heating Cleaning Tips
DIY duct cleaning is a great way to go if you're just taking preventative measures and you haven't noticed any glaring problems with your ducted heating system.
Here are 6 simple tips you can follow to clean your ducted heating system yourself:
1. Quality filters are essential for your ducted heating.  Your system should be fitted with an air filter that is changed twice a year.

2. To clean your ducted heating, start by removing the vents, grilles, or grates where the hot air comes out. You can wash these in warm soapy water and let them dry through a combination of towel drying and air drying.

3. Once the vents are removed, you can reach into your ducts and remove any large objects by hand. If you have young children or pets and your ducts are located on the floor, don't be surprised to find items such as pencils, small toys, or even a hidden doggy bone.

4. The next thing to do is clean out any smaller dust and debris that you can reach using a vacuum cleaner. You might also want to use a torch to make sure that you suck up as much as possible.

5. There might also be mess in your ducts that can't be taken up by a vacuum, such as sticky residue caused by a spill. To remove these, clean the area thoroughly with a wet cloth. You should then dry the area as much as you can and leave it to air out before reattaching the air vent and using the system.

6. If you have additional filters in your grates, wash and dry these out regularly and replace them as necessary.
When to Call a Professional for Duct Cleaning Services
If you feel that your ducted heating issue is a little more complicated, maybe it's time to call in the professionals for a thorough air duct cleaning service.
Here are a few situations where calling the professionals for duct cleaning is definitely the right call:
Mould: If you discover mould when you're doing your DIY duct cleaning, it's best to call the professionals to ensure it is expertly treated. Mould that is not professionally removed can come back in no time at all.
Ducted Heating Allergies: If you or someone else has allergy symptoms every time the ducted heating is switched on, professional duct cleaning may be required. This is especially the case if you have tried cleaning the system yourself and allergic reactions persist. In all cases related to health, it's also important to seek medical advice.
Excessive Dust: If you've noticed a large build-up of dust or dust is spilling out of your vents and onto the floor, this is a sign that you should have your ducts looked at by a professional duct cleaner.
Pest Infestation: If you can see or hear rodents or insects in your ducted heating, professionals will be needed to clean your ductwork and remove the infestation.
Moving home: Professional duct cleaning is a sure-fire way to make sure the ducted heating in your new home is ready to perform at its best. This is particularly important if you have purchased an older property.
Commercial Duct Cleaning: Generally speaking, commercial systems are larger and more complex than their residential counterparts. For this reason, you may wish to call a professional for commercial duct cleaning.
Top 7 Benefits of Duct Cleaning
Whether you do it yourself or call a professional duct cleaning service provider, there are many benefits to enjoy when you clean your heating ducts.
The benefits of duct cleaning include:
1. Health and Wellbeing: 19.3% of the Australian population is affected by hay fever while around 11% of us have asthma. Duct cleaning will improve indoor air quality and create more comfortable living environments, especially for those most at risk. 

2. More Effective Central Heating: By removing dust from the system, your ducted heating will perform better and be more energy-efficient. Regular duct cleaning can also increase the lifespan of your central heating system.
3. Cost Savings: Air duct cleaning can improve your running costs and reduce your energy bills. Through regular cleaning, you will also avoid the need for premature repairs, maintenance, and system replacement.

4. Reduced Fire Risk: In rare cases, a build-up of dust inside your ductwork can contribute to household fires. Duct cleaning can help to reduce this disastrous outcome.

5. Battle Stubborn Odours: Households are full of smells, from cooking smells to pet odours. In some cases, these smells can be picked up and carried around by your ducted system. Cleaning your air ducts and vents can help you remove these stubborn smells.

6. Eradicate Pests: Duct cleaning will reduce the likelihood of rodents and insects nesting in your ductwork. Regular air duct cleaning can also help you identify the early stages of an infestation so you can call a professional and deal with it fast.

7. Less Household Cleaning: It may sound contradictory, but taking the time to clean your heating ducts can result in less cleaning overall. As well as reducing indoor air quality, dirty air ducts can also spread dust onto furniture, floors, and other surfaces. By taking care of this major source of mess, you can make all of your other household cleaning much less intensive!
Talk to Melbourne's Heating and Cooling Specialists
We hope this article has given you all the information you need to get started with duct cleaning! If you have further concerns about the performance or energy efficiency of your ducted heating system, investing in ducted heating repairs and ducted heating services is a great place to start.
With more than 25 years of experience, Australian Climate Systems can guide you from sales and installation to regular maintenance. Call our professional and friendly team on (03) 9726 4444 for a fast, efficient and quality service for your ducted heating in Melbourne.