What Are the Best Reverse Cycle Ducted Heaters in Melbourne?
July 02nd, 2023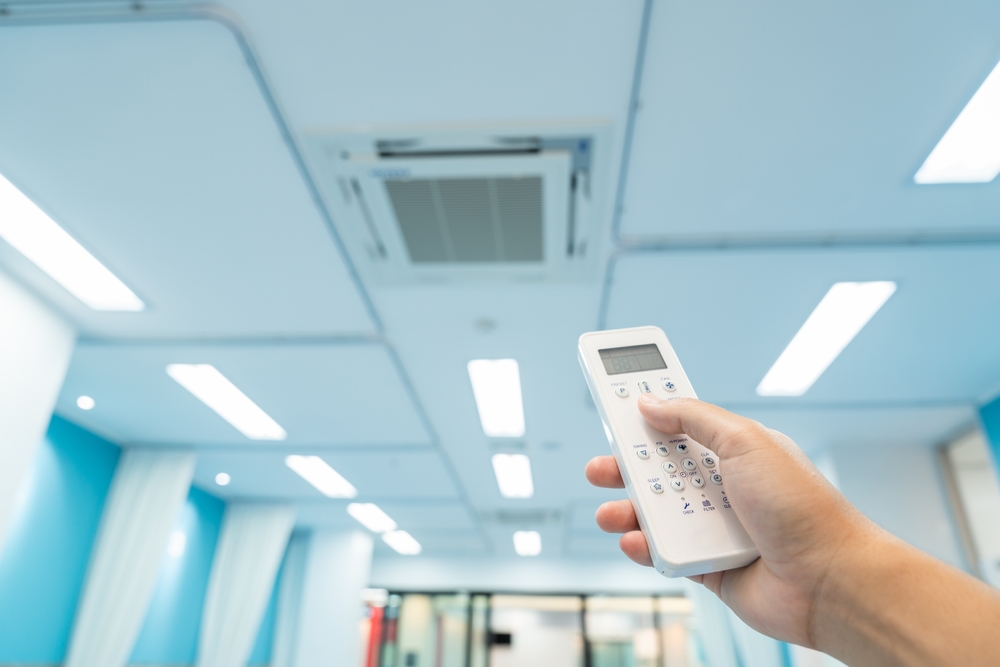 As winter approaches in Melbourne, many people are looking for ways to keep their homes and businesses warm and comfortable while also being energy-efficient. One popular heating option is a reverse cycle ducted heater (also called central heating). This type of system's method of heating works by extracting heat from the outside air and transferring it into the building through a series of ducts. It is also called ducted reverse cycle air conditioning, due to its ability to also cool your space with a single unit. But with so many options available, how do you choose the best ducted heating system for your needs?
Australian Climate Systems are the experts in heating and cooling solutions in Melbourne, with over 25 years of experience. In this article, we'll draw on our ducted heating knowledge to discuss the key features to look for, break down the costs involved, offer tips for maximising efficiency and cost-effectiveness and compare top contenders from Rinnai, Bonaire, and LG. For ducted heating in Box Hill, Blackburn and beyond, choose Australian Climate Systems.
Key Features to Look For
Ducted reverse cycle heating is an increasingly popular choice for those seeking an energy-efficient, cost-effective, and comfortable heating solution. While it may seem like a straightforward decision to choose a ducted heating system, there are a few key features to consider that can significantly impact the performance and satisfaction you derive from your investment. Let's dive in and explore these features in more detail.
Energy Efficiency and Star Ratings
Energy efficiency is a crucial aspect of any ducted heating system, and reverse cycle heating systems are no exception. A higher energy star rating indicates better efficiency and lower running costs, ensuring you're not just warming your home, you're also making a responsible choice for the environment and your wallet. Keep an eye out for systems with a high star rating, and remember that the long-term savings can often outweigh the initial cost difference.
Zoning Capabilities
Zoning capabilities allow you to heat specific areas of your home, which can lead to significant energy and cost savings. Not every room needs to be heated to the same temperature, and some may not need heating at all. By opting for a ducted reverse cycle heating system with zoning capabilities, you can customise the heating distribution in your home, ensuring your family stays cosy without wasting energy on unused spaces.
For example, during the day when bedrooms aren't being used, the zoning can be adjusted to direct heat towards communal living areas. The reverse can then be used during the night, keeping bedrooms toasty warm without wasting heating on the kitchen and living areas
Noise Levels
No one wants to be kept awake or distracted from their work by a noisy heating system, so it's essential to choose a reverse cycle heating unit with low noise levels. This is particularly important if the outdoor unit is located near living or working areas.
The indoor unit is usually contained in the ceiling, so it doesn't often cause any noise concerns. That said, if your ceiling is low, poorly insulated or your attic space is near sleeping spaces, check with providers about the decibel level of the indoor unit specifically.
Do some research and read reviews to find a system that operates quietly, allowing you and your family or workers to enjoy a peaceful and comfortable environment.
Programmable Thermostats and Timers
Programmable thermostats and timers are a game-changer when it comes to controlling your reverse cycle heating system. These features allow you to set your desired temperature and heating schedule, making your system more energy-efficient and convenient to use.
Gone are the days of returning to a chilly home after work; with a programmable thermostat, you can ensure your living space is warm and inviting as soon as you step through the door.
These programmable thermostat systems can also ensure your home is the perfect temperature for sleeping. Over the course of the night, the temperature drops to 18 degrees (the scientifically optimal sleeping temperature), then slowly comes back up to ensure you're not cold when you get out of bed in the morning.
Warranty and After-Sales Support
A good warranty and reliable after-sales support are essential when investing in a reverse cycle ducted heater. These factors can give you peace of mind that you're choosing a quality product and that you'll have access to assistance if any issues arise. Be sure to compare warranties and support services when making your decision, as these can vary between manufacturers and suppliers.
At Australian Climate Systems, all of our work is backed by a 6 year guarantee, meaning when you select the right system, you can be fully covered for years to come.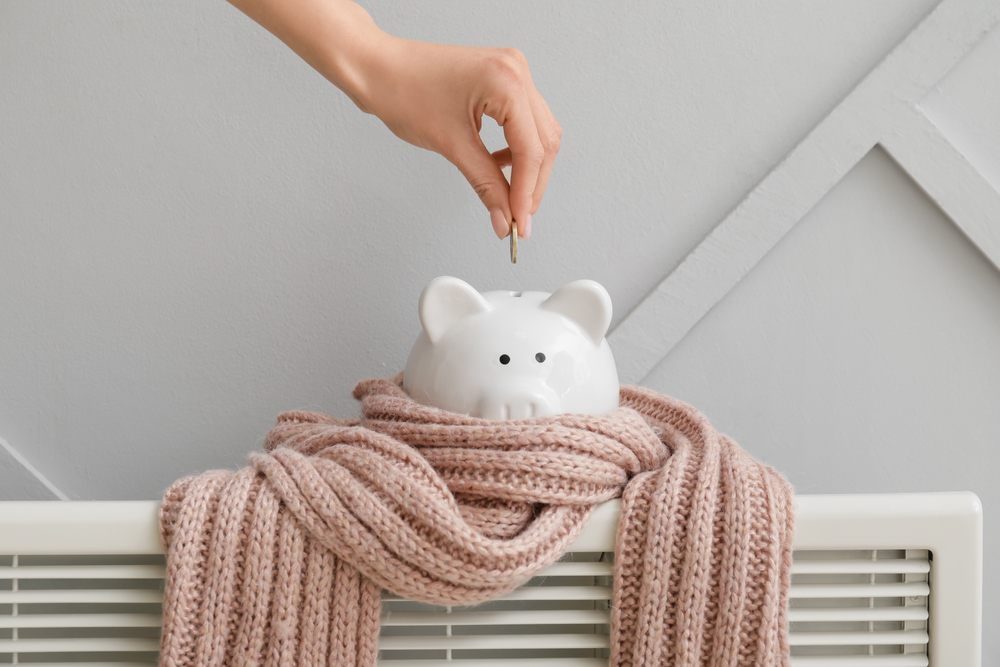 Cost-Effectiveness: Weighing Up the Costs Throughout the Lifecycle
Buying a new reverse cycle ducted gas heating system can be a significant investment, depending on the specific system you've chosen. However, it is important to understand the different costs that may be associated with each system, and how these can change or accumulate over time. Below we'll outline the costs you might be faced with, as well as how to mitigate some of the issues that might be wasting your money.
Initial Costs
Compared to ducted heating or cooling systems, reverse cycle systems can present a higher upfront cost. This is due to the complexity of the system involved in both heating and cooling. However, if you're in need of total climate control in your home or business, opting for a reverse cycle system will ultimately save you money on installing 2 separate systems.
Electric heaters may seem like an ideal option due to their low cost, but they often fail to heat a large space, and the cost of running them continually can be high.
Running Costs
When choosing a reverse cycle ducted heating system, the initial costs are not the only price you'll pay. Every time you run the system, this contributes to your power bills. This is the other essential consideration to make when choosing a unit.
Systems with a lower initial cost may be lacking in energy efficiency, zoning or timers. All of these factors can result in lower running costs, which means while you may save money in the short run, your energy costs can quickly compound. A slightly more expensive system may have a higher cost initially, but their running costs are often lower than less expensive reverse cycle ducted heating.
Making the Most Of Your System
With our many years of experience, we've learned a few tricks over the years that will help you to minimise the running cost of your unit.
Regular Maintenance
Without regular maintenance, parts in your system can become loose or even break, resulting in less efficient heating or cooling. Dust also accumulates in vents, ducting and around the electrical components, which can significantly impact the performance of your unit. To keep it working at optimal levels, organise regular scheduled servicing and maintenance with Australian Climate Systems.
Proper Insulation
If you're running your heating or cooling without properly insulating your space beforehand, you may as well be throwing your money to the wind! Well-insulated floors, walls and roof spaces ensure that your home stays cool in summer and warm in winter with minimal work from your climate control system. This is especially important to consider in spaces with lots of windows and a tall ceiling height.
Keep the Thermostat Lower
Every degree you raise your thermostat can add up to 15% to your heating bill. Aim to keep your thermostat set to between 18 and 20 degrees during the day. During the night, you can lower the temperature to 16 degrees, which is proven to be the optimal temperature for quality sleep.
Take Advantage of Zoning
As we mentioned earlier, zoning can help you to reduce the total amount you spend on running costs. Try to use your zoning to separate living space from sleeping areas, and switch between these when the zone isn't being used. By doing this and using simple tactics such as closing doors between heated and unheated areas, you can really cut down the cost.
Our Top Recommended Brands For Reverse Cycle Ducted Heaters
Now that we've discussed what you should be looking for in your reverse cycle ducted heater, it's time to start narrowing down your choice. We know that it can be overwhelming to search through the hundreds of different options available, which is why we're here to recommend some of our favourite brands and models.
Rinnai
Rinnai's commitment to energy efficiency is evident in their range of inverter ducted systems. These systems utilise a variable-speed compressor, which adjusts its output according to the heating demand, resulting in reduced power consumption. Additionally, Rinnai's zoning capabilities allow you to heat only specific areas of your home, further enhancing energy efficiency.
However, the cherry on top is Rinnai's advanced features, such as Wi-Fi control, programmable thermostats, and timers. These options enable homeowners to have complete control over their heating system, optimising its performance and minimising energy wastage.
Rinnai offers systems ranging in capacity from 7 to 24 kilowatts, meaning no matter the size you're looking to heat or cool, we can source the perfect option for you.
Bonaire
As a proud Australian company, Bonaire has built a reputation for providing reliable and cost-effective heating solutions. Their ducted reverse cycle systems cater to various spaces, with different capacities ranging from 10 to 22 kilowatts.
One of the key advantages of Bonaire systems is their durability, as they are designed to withstand the rigours of the Australian climate. However, it's worth noting that Bonaire's systems may not be as feature-rich as some of their competitors, which could be a deal-breaker for tech-savvy homeowners.
We love the Bonaire Optima range for its ultra-effective cooling, simple to use control panel and auto-restart feature, which prevents damage to the unit.
LG
LG is synonymous with cutting-edge technology and design, and their range of ducted reverse cycle heaters is no exception. These systems come equipped with energy-efficient inverter technology, which translates to reduced energy bills for homeowners.
What sets LG apart is their smart features, such as smartphone control and voice assistant compatibility (think Google Home or Amazon Alexa). These options allow users to control their heating system remotely, providing unparalleled convenience and ease of use.
LG's range of offerings change often, so give us a call to find out what's on sale now and score a great deal!
Ready To Get Started? Contact Australian Climate Systems Today!
Now that you have a better idea of what reverse cycle ducted heaters are, what technology it offers and how to make the most of your system, it's time to take the plunge!
If you're looking for high-quality products, efficient installation and friendly, knowledgeable staff, Australian Climate Systems is the ultimate choice. We promise an incredible experience from the first phone call to follow-up care. We are an all-inclusive climate control provider, meaning we can handle installing ductwork and units, as well as servicing, repair and maintenance.
We're serious about proving amazing and affordable results, so check out our current specials. For more information or to chat with our team about which ducted reverse cycle heating system is best for you give us a call today!