12 Benefits of Air Conditioning Zoning to Keep Your Family Cool This Summer
October 25th, 2022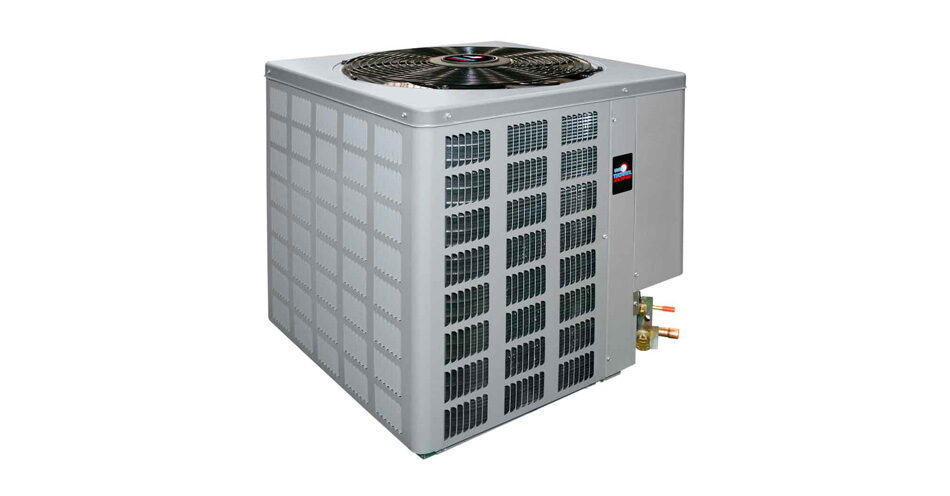 Are you continually having to fight for your ideal temperature at home?
Whether you're always adjusting your only split system in the living room, or you're going around the house changing the temperature of every room, it can get exhausting not having a centralised cooling system.
The problem with central cooling systems is that everyone has to put up with the same temperature, and that could cause some heated arguments.
The solution is central cooling systems with zoning!
Air conditioning zoning gives you the power to set different temperatures and airflow settings throughout your home. This is the perfect way to combat Melbourne's unpredictable weather while meeting the different needs of everyone at home.
As experts in air conditioning in Melbourne, our team knows all about the power of zoning.
Read on to learn more about air conditioning zoning and the many benefits of ducted air conditioning with zoning!
What Is Air Conditioning Zoning?
Air conditioning zoning is the process of taking a ducted system and dividing it into different areas that can be heated or cooled separately. Air conditioning zoning can be installed from the very beginning, or you can retrofit certain ducted air conditioning units with zoning technology.
Homeowners typically zone each living area and their bedrooms separately, but in some cases, you can create a separate zone for every room in your home.
Zoned air conditioning systems have many of the same components as standard ducted air conditioners, including:
Indoor Unit: Primarily made up of concealed ductwork and vents.
Controllers: Usually made up of a wall-mounted AC controller and a separate zone controller, with the option for a remote control
Outdoor Unit: Located in the garden and containing a heat exchanger, compressor, coil, and fan
Sensors and Dampers: Unique to zoned air conditioners, the sensors and dampers are fully concealed. They control airflow levels (dampers) and the temperature (sensors) in each zone
How Does Zoning Work in Ducted Air Conditioning?
Zoning works by regulating the temperature and airflow in different rooms of the home.
To set up zoning in a ducted air conditioning system, you need to make sure your ductwork extends to every area you want to be zoned and that each room has its own outlet vents.
The dampers are located inside the vents in each zone. They act as valves that open and close, allowing you to control how much air is released in each space.
If your system has sensors, they will act as individual thermostats for each space. With temperature-controlled zoning, you can set the temperature for each zone, which triggers the damper to open or close in order to reach the target temperature.
Each zoning system has its own features and benefits.
For example, some zoned systems will control airflow levels only, while others will also allow you to set individual temperatures for each space. The most basic zoning technology will only allow you to switch each area on or off, while more advanced systems will let you control airflow settings to the finest degree.
If you're interested in zoning for your ducted air conditioning in Lilydale, Mooroolbark and the surrounds, our team can advise you on the best solution for your needs.
What Are the Benefits of Zoned Air Conditioning?
There are many benefits of zoned air conditioning systems. Here are just 12 ways that zoning-capable cooling systems can improve the comfort of your home this summer:
1. Individual Comfort, Everywhere!
Did you know that one in three couples argues about the air conditioner temperature? And according to research, the average man's preferred temperature is about 2.5 degrees colder than the average woman's preferred temperature. Throw a few kids or teenagers into the mix, and you've got yourself a heating and cooling turf war!
Everyone has different needs and comfort levels; some people get cold easily while others need the AC on at all times. With zoning, you can find the perfect balance that makes everyone comfortable. Zoning gives you the power to control the temperature and airflow in different areas of your home, ensuring everyone is happy.
2. Complete Convenience at Your Fingertips
When it comes to heating and cooling in Melbourne, there's nothing more convenient than the combination of zoning and reverse cycle ducted systems.
With a reverse cycle air conditioner, you get heating and cooling in one system that can warm up or cool down the entire home. Add in zoning and you get the convenience of adjusting each area separately. It's all the benefits of space heating and central heating in one system!
You can make your zoned AC even more convenient with advanced technology and features like Wi-Fi and smartphone control, air conditioner timers, and other smart features.
For the most convenient heating and cooling in Box Hill, Boronia, and beyond, choose a zoned reverse cycle air conditioner with smart features!
3. Temperature Control for Multi-Storey Homes
Living in a multi-storey home requires a specific air conditioning solution. Because hot air rises, the top floor is often consistently warmer than any of the rooms below. With zoning, you'll be able to keep everyone at a comfortable temperature, whether they're upstairs or downstairs.
4. Say Goodbye to Hot and Cold Spots
Heating and cooling problems aren't just limited to multi-storey homes. We've all been in a home or office building where one part of the building is inexplicably a few degrees hotter or colder than the rest of the property. This could be related to differences in insulation, draught sealing, access to windows and natural heat, and many other factors. The larger your property is, the more likely it is to be plagued by hot and cold spots!
With a zoning air conditioning system, you can ensure each hot or cold spot is zoned separately so you can maintain an even temperature throughout the home.
5. Save Money By Zoning Out Unused Rooms
A family home is full of activity rooms and areas that aren't always in use. In some homes, older children will move out, leaving many empty and unused spaces. Without zoning, you could be keeping areas cool that you don't need to, which sends up your running costs.
Get rid of unnecessary extras from your energy bills and control the temperature in relevant areas of your household with zoning!
6. Zoning Also Offers Significant Energy Savings
When you're saving money on your air conditioning, you're also saving energy and creating a more energy-efficient system.
By shutting off your zoned air conditioner to unused parts of the home, you use less energy to heat or cool the occupied spaces. As well as fewer energy costs and a lower carbon footprint, this also results in more rapid climate control.
If your air conditioner also has a timer, you can sync your zones to turn on and off based on your schedule, allowing you to automate the eco-friendliness, affordability, and energy efficiency of your system.
7. Keep Cool in the Sun
Sunlight will affect each room in your home differently. Some areas, including north-facing and south-facing rooms, get affected the most by the sunshine and are therefore warmer than other parts of the home. Without zoning, your air conditioner will cool every room as if it's exposed to direct sunlight, meaning It could be doing twice as much work in some spaces!
Being able to set the right temperature for each section keeps everyone comfortable and saves you from paying extra for excessive cooling.
8. Choose An Intelligent System for the Utmost Temperature Control
As we mentioned up top, different zoning systems have different features. If you want air conditioning zoning that truly lets you set a temperature for every room, look for an intelligent system with individual climate control.
Some zoning systems only let you control the level of airflow that enters each space. But with smart thermostat sensors and dampers, you can create completely different temperatures in every zone!
Choose individual temperature control for your heating and cooling in Dandenong and the surrounds. Invest in an intelligent air conditioner with zoning capabilities!
9. A Discreet and Whisper-Quiet System
People typically choose ducted refrigerated cooling systems because they are virtually invisible and quiet to operate. The only visible parts of your "indoor unit" are sleek vents and modern controllers, with all the ductwork concealed (usually inside the roof/ceiling cavity). Meanwhile, the outdoor unit is tucked away in the garden where you don't need to look at it, hear it, or think about it.
Zoned systems maintain the discretion and quietness of standard ducted systems. The dampers and sensors are tucked away just like your ductwork and the zones aren't noisy to open or close. At most, you'll have an extra set of controls to deal with.
10. Easy and Affordable Maintenance
When compared to split systems, zoned air conditioning systems offer straightforward and affordable maintenance. That's because one ducted system can be used for the whole home, while you will need multiple split system units for whole-home heating and cooling.
When you have a ducted reverse cycle air conditioner with zoning, you also eliminate the need to install, maintain, and repair separate ducted units for heating and cooling.
Finally, having zoning means each part of the system is only used when required, meaning less wear and tear and fewer maintenance costs compared to ducted systems without zoning.
11. Zoning Can Increase the Lifespan of Your Air Conditioner
Building on the last point, it's easy to see how zoning can increase the lifespan of your air conditioner. With a zoned AC, you may never use your entire air conditioning system at once. This allows you to use your system more efficiently, which puts less strain on every part of your air conditioner. When your air conditioning isn't working as hard, it's likely to last for many more years.
Of course, you should also invest in preventative air conditioning services and maintenance every 2-3 years to keep your system in tip-top condition.
12. Indoor Air Quality Gets Even Better with Air Conditioning Zoning
These days, most air conditioning systems have features that can improve air quality, including advanced air filters, deodorisers, and other air filtration and air purification technology. Taking care of your air conditioning through regular cleaning and servicing also helps to maintain air quality.
With zoning, you have yet another tool to help you maintain good air quality. When you use your zones, air doesn't spread to every area of your home. This means there is less opportunity to pick up and circulate dirt, dust, pollen, and other airborne contaminants. This also means your HVAC system's filters don't need to work as hard, meaning they will function at their best for longer.
All of this results in greater air quality and less irritation, which is especially beneficial for anyone with allergies, asthma, or other respiratory issues.
Is Your Home Suitable for Air Conditioning Zoning?
If your home is suitable for ducted cooling, it is most likely suitable for zoning. If you already have a ducted system, you might even be able to add on zoning.
Zoning can be particularly beneficial for properties with the following features:
Rooms with large windows
Rooms that are rarely used
Sunrooms
Multi-storey dwellings
High ceilings
Large homes
Homes that are exposed to natural light in some rooms but not others
Things to Consider Before Choosing AC Zoning
If you're interested in zoning, it's important to consider a range of factors and potential drawbacks.
First and foremost, zoned systems will be more expensive to install than split system air conditioners, and they will generally come with some extra costs even compared to standard ducted units.
If your property is not suitable for ducted air conditioning, it won't be suitable for zoning either, as zoned systems are ducted. Zoned air conditioners are generally a bit bulkier than standard ducted units, so if your home requires slimline ducted cooling, zoning may or may not be possible.
Zoned air conditioning installations need to be planned carefully – even more so than standard ducted installations. Before work begins, you need to determine the location of each zone and ensure all areas are set up with ductwork, dampers, and sensors (if applicable). To ensure your zoning air conditioning system functions at its best and looks sleek and discreet, it must be carefully installed by a professional.
Finally, zoned AC systems are reliable and easy to care for, but you must ensure they are maintained by a team of experts. This is especially true for units with zoning since they have extra components to take care of that standard air conditioners don't have.
For further advice on zoned air conditioning in Burwood and the surrounding areas, chat with our expert heating and cooling technicians.
Get Started with Air Conditioning Zoning This Summer!
Looking for complete comfort this summer? Get in touch with Australian Climate Systems today. We can set up your home with the perfect air conditioner with zoning capabilities. Our team handles everything from installation to maintenance to zoned air conditioning repairs.
For more information about our range of heating and cooling systems, call (03) 9726 4444 or send an email to [email protected].