Troubleshooting Your Air Conditioning Unit
April 25th, 2020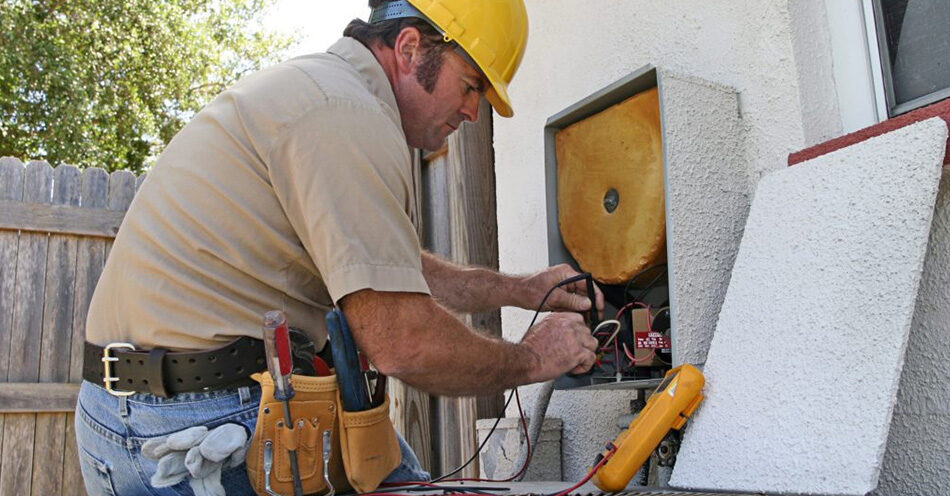 An air conditioning repairman working on a heat recovery unit.
Your air conditioning unit is essential in keeping your home cool and comfortable. However, there are times when your AC runs into trouble and breaks down. In such times, it helps if you know the problem in order to diagnose and do some initial repairs, at least until you get a hold of a professional. After all, merely relying on an open window and a fan can't be enough on a particularly hot day, can it?
Here's a few tips on how you can troubleshoot your air conditioning unit.
Set the thermostat properly
Sometimes, a problem is solved in the simplest way. Fixing your AC may require a little more than just making sure the thermostat is properly set; indeed, having it set wrong may cause the unit to not work the way you intend it to. It's easy to forget to switch between your heating and air conditioning when the seasons change. Check the settings first before you assume that your unit is broken.
Replace the air filters
Air won't flow or circulate properly if the air filters are too dirty. Modern air conditioners are more particular about clean air filters too. Make sure to clean yours regularly and change when necessary. If you can't remember the last time you changed the filters, well, it's definitely time to change them.
When to call the professionals
If your air conditioning unit is making strange noises, or causing other issues you should call a professional to sort it out. Fixing the more complicated components is not something you should do on your own as the issue may get worse and could void your warranty.
We have got you covered here at Australian Climate Systems!
Looking for dependable heating and cooling systems? Visit Australian Climate Systems today. We're a locally owned and operated business that offers a wide range of products to suit your cooling and heating needs.
Contact us today at 03 9726 4444 or click here to learn more about our special offers.