6 Essential Maintenance Tips for Your Split System
June 28th, 2022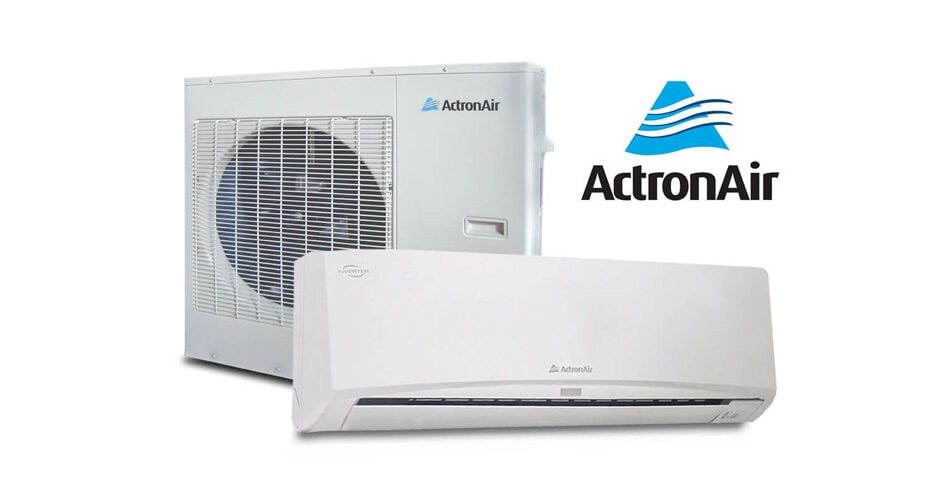 Split systems are among the most popular solutions for heating and cooling in Australia. Many homes and offices use split systems for powerful air conditioning in summer and reverse cycle heating in winter. Split systems boast excellent energy efficiency, and they are sleek, simple to install, easy to use, and affordable to run.
However, even the most efficient systems can begin to struggle when they're being used every day. This is especially the case for reverse cycle split systems, which can be used as heaters and coolers, meaning they're running all year round!
To ensure your split system makes it through the height of summer and the depths of winter, we've put together a list of 6 vital ways you can maintain the quality of your unit.
Split System Air Conditioners Explained
To help you with your split system maintenance, we're going to briefly explain exactly what you're dealing with.
A split air conditioner is an AC that's split into two parts – an indoor air conditioning unit and an outdoor unit. The indoor unit typically sits high on your wall near the ceiling. The outdoor unit is wall or floor-mounted on a nearby outside wall. The two units are connected by some wiring and insulated pipes.
Split systems are relatively easy to install, and when you choose reverse cycle air conditioning, your system will contain a heat pump that facilitates heating in winter and cooling in summer.
Now you know the basics, let's look at a few DIY maintenance tips you can follow to take care of your system.
1. Replace the Filters Regularly
Filters play an incredibly important role in your split system air conditioner. They trap airborne particles to ensure the warm or cool air you are breathing is clean and fresh.
Split system air conditioner filters need to be changed regularly to ensure air is cleaned and circulated properly. Dirty filters can lead to airborne bacteria spreading throughout your home, and they can also affect the performance of your split system.
Depending on how often you use your split system, the filters need to be cleaned every month or every two months. During peak periods of heating and cooling, monthly filter replacements are highly recommended. To remove the air filters, simply open the inlet grille in your indoor unit and take the filters out.
As well as replacing your filters, you can also maintain them through cleaning. Take the air filters out of the indoor unit and vacuum them to remove loose dust or cobwebs. You can also wash off other grime as required using warm water and a mild detergent. Once your filters are clean and dry, you can reinstall them and close the inlet grille.
2. Turn Off Your System at the Power Supply
There are times when you will use your split system every day, but equally, there will be months when it's not in use at all. For example, you might not use your split system as a heater in winter or you may be going on a holiday for several weeks or months.
During these off periods, you should turn off your system at the power supply to reduce energy consumption. Cutting off the power supply prevents your split system from using standby electricity, which can save you money on your energy bills. Shutting off your split system at the power source also prevents it from having any issues when you start it back up again.
This simple maintenance tip can save you money and ensure your system keeps operating at its best.
3. DIY Maintenance for Your Indoor Unit
As well as cleaning and replacing the air filters, you can remove dust, dirt, and debris from other parts of your indoor unit.
You can wipe down the exterior of the system with a dry cloth, and you can also wipe or vacuum directly inside the unit in easily accessible areas, such as the inside of the vents. Regular cleaning can remove visible dust, dirt, and grime. This will help your system to run at its best, minimise the chance of breakdown, and keep your running costs down.
When you're wiping down or vacuuming your split system, make sure you avoid the innermost parts of the system, as you could inadvertently damage your unit. Just clean the outside surface and those easily accessible areas, and leave the rest to a split system air conditioning expert.
4. DIY Maintenance for Your Outdoor Unit
To take care of your outdoor air conditioning unit, ensure trees, shrubs, and other vegetation don't obstruct it. Overgrown vegetation can invade the unit and lead to damage, malfunction, and other issues. To prevent this, ensure there is a clear space surrounding the unit and remove any leaves or debris that blow into the space. Trees and shrubs that grow in the direction of your split system should be trimmed regularly.
If you're installing a split system for the first time, consider the location of trees and other vegetation and try to install the outdoor unit away from these areas.
You can also gently brush the grill of your outdoor air conditioning unit and clear away any other mess using a broom or a blower. For any further maintenance of your outdoor unit, it is essential to call the professionals for split system services.
5. Use the Self-Cleaning Function
Many split system heaters and coolers come with a self-cleaning function. For example, LG's Auto Cleaning Function minimises the formation of bacteria and mould on the heat exchanger. LG systems also have advanced deodorisation and filtration settings to eliminate cooking smells and the presence of pollen, fungi, and bacteria.
Some self-cleaning functions will activate automatically when you turn your system on or off while others will need to be activated by the user.
To find out if your split system has a self-cleaning function and how to activate it, refer to your user manual or research your split system model online.
6. Get It Serviced
Just like your car, your air conditioner also needs regular maintenance and servicing by a professional. Getting your split system air conditioner regularly cleaned and serviced will increase the longevity and performance of your system above and beyond what DIY maintenance can achieve.
In general, you only need to service a split system heater and cooler every 2-3 years. If there have been major changes in the performance of your unit or you notice leaks or any other issues, it's worth arranging split system repairs in between your regular services.
Split System Air Conditioner Service Inclusions
Here are some of the steps a heating and cooling technician will take when servicing your split system:
Comprehensive cleaning and deodorising for your indoor unit, including filters and coils
Air flow and air temperature analysis
Checking the evaporator drain
Inspection and cleaning of the outdoor unit, including outdoor coils and condenser fan
Checking condenser and refrigerant levels
Calibrating the remote control
And more!
Things to Avoid During DIY Split System Maintenance
Taking care of your split system is important, but taking care of yourself is even more important. When cleaning and maintaining your split system, make sure you avoid refrigerant.
Refrigerant is hazardous to humans and bad for the environment. All work related to refrigerant should be left to licensed and certified professionals.
As a general rule, you shouldn't attempt any split system maintenance beyond what you can see on the surface. You can clean the outside of both units and replace the filters in your indoor unit, but you should never pull anything apart or try to clean inside the units.
DIY split system maintenance can lead to unintended damage and voided warranties, so you must leave any proper servicing to the professionals.
Take Care of Your Split System with Australian Climate Systems
Need a professional air conditioning service? Get in touch with our team at Australian Climate Systems today. Whether you have split systems in Lilydale, Templestowe, or anywhere in between, Australian Climate Systems can help you.
We provide trustworthy split system air conditioning cleaning and maintenance services across Melbourne. Call us now on (03) 9726 4444 or send an email to [email protected].