All About Ducted Heating Servicing - What You Need To Know!
June 03rd, 2022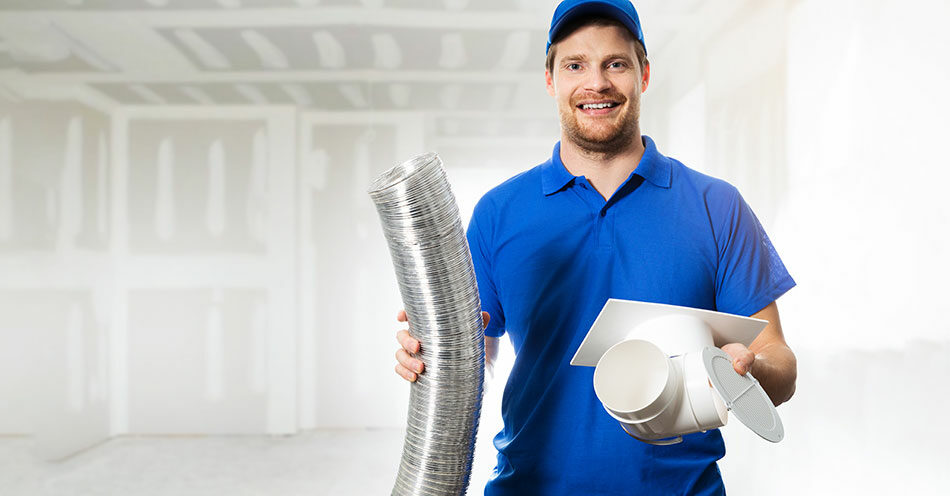 Do you want to know how often your heater needs servicing? Are you wondering if your heater's failing performance can be fixed with professional maintenance?
Find out everything you need to know about ducted heating maintenance, from what's involved to how much it might cost and how servicing can help you.
Let's get started.
What Is Ducted Heating?
There is a wide range of heating and cooling products available, but in this article, we're talking specifically about ducted heater servicing.
Ducted heating is a central heating solution, meaning you can heat your whole home at once. Ducted heaters utilise a series of concealed ducts, vents and grilles in your home, and a furnace that lives outdoors.
Most of the time, the term ducted heating refers to gas ducted heating. A ducted gas heating system uses gas combustion to heat the air.
Ducted heating may also refer to reverse cycle air conditioning (or reverse cycle heating and cooling). Ducted reverse cycle systems utilise heat pump technology to heat your home on cold days and keep it cool on warm days.
Ducted heaters stand apart from solutions like split system heating or gas log fires, which are designed to provide heating only for one room.
Now you know a bit more about ducted heating and how it works, let's determine the best way to take care of it.
Why Your Ducted Heating System Needs Regular Servicing!
If you don't service your ducted heating unit regularly, it will be dust!
We don't just mean that your heater will stop working either. What we mean is that your ducted heater will literally become full of dust, and this can lead to a range of problems.
You see, ducted heating systems work by recirculating the same air throughout your home. The air is sucked in, heated up, and blown back out of the vents. Your ducted heating system will have filters, but these will become clogged over time.
A build-up of dust can affect many internal components of your air conditioner, and while it may not cause it to completely break down, it will force your heater to work harder to produce the same (or even worse) heating results. This means more wear and tear, higher running costs, a less energy-efficient system, a greater likelihood of breakdown, and a shorter overall life for your heater.
For this reason, cleaning is one of the most important parts of your ducted heating service.
A Word on Carbon Monoxide Testing for Gas Systems
For ducted gas heaters, carbon monoxide testing is the other major reason to service your heater regularly. Carbon monoxide is called the "silent killer" because it's colourless, odourless, and tasteless, meaning you can't tell if toxic carbon monoxide is leaking from your ducted heater.
A well-maintained ducted gas heating system is highly unlikely to leak carbon monoxide, and regular checks can give you complete peace of mind.
Ducted Heating Maintenance: 10 System-Saving Inclusions
Unsurprisingly, professional cleaning is a major and important aspect of ducted heater services. System maintenance will also include thorough inspections and any other work that's required.
Here are 10 steps that will be involved in your ducted heater service.
1. Inspecting and cleaning the fan
2. Thermostat tests
3. Inspecting the heat exchanger for physical damage
4. Inspecting and cleaning the return air grille and its filter
5. Performance tests
6. Checking the airflow from all outlets
7. Inspecting the gas connection and making recommendations
8. Inspecting all electrical components and repairing as necessary
9. Completing any ducted heating repairs as necessary
10. Testing for natural gas and carbon monoxide leaks (for gas ducted systems)
This is just scratching the surface of what a ducted heating service can do for you. The technicians at Australian Climate Systems provide solutions for all major brands, so whether you need Bonaire heater repair or Brivis gas heater services, we have you covered.
Does Ducted Heating Servicing Include Duct Cleaning?
Generally speaking, ducted heating services do not include duct cleaning. For most homeowners, duct cleaning will not be required nearly as often as other ducted heater services.
There are cases when thorough and professional duct cleaning will be required, such as when your ducts have become badly contaminated. Professional duct cleaning may be required after a rodent infestation has been discovered, after construction or renovation work, or if you live with cigarette/cigar smokers who regularly smoke indoors.
Aside from this, you can always clean the accessible parts of your ductwork yourself, and you can do things like changing filters and return air grilles, which will also be taken care of at your regular service.
How Often Should I Have My Ducted Heater Serviced?
Some sources recommend servicing your ducted heater annually, and this certainly won't hurt. If you opt for annual maintenance, arrange the services you need before the winter weather sets in and you start using your heater regularly.
Other reasons to schedule yearly servicing include heavier-than-normal heater use, if you have a commercial ducted heating system, or if you want to ensure the utmost safety and efficiency at all times.
In all other cases, you can generally afford to arrange ducted heater servicing every 2-3 years. Of course, if you have any troubles with your system in between this time, it is essential to arrange services and repairs to resolve these issues promptly.
7 Signs That Your Ducted Heater Needs A Service
Another way to determine if your heater needs servicing is by looking for these signs:
1. The flame in your gas heater has changed to yellow
2. Your ducted heater is giving you allergy symptoms when it hasn't in the past
3. Your ducted heater is increasing your energy bill more than usual
4. Inconsistent performance (fluctuating temperature, intermittently weak airflow, etc.)
5. You've noticed recurring and unusual smells or sounds when using your system
6. Visible damage around your gas heater
7. It has been 2-3 years or more since your last service
How Much Does Ducted Heater Maintenance Cost?
The price you pay for ducted heater servicing will vary from service to service due to a number of factors. This includes the amount of work that needs to be completed and the time required to finish all work.
Ducted heating services are usually priced based on an hourly rate, and extra costs may be applicable based on the parts and materials required.
If your ducted heater hasn't been serviced in a number of years or it has noticeable issues, you could be in for a more expensive service.
When It Comes To Ducted Heating, Prevention Is Better Than A Cure
Servicing your ducted heater regularly will improve heating performance, energy efficiency, and the overall safety of your system. You will also enjoy cleaner air and lower prices overall, including lower running costs and reduced servicing and repair expenses.
Servicing your ducted heater will also increase the lifespan of your system, which reduces the likelihood you will need to replace your ducted heater. This is the ultimate cost saver!
Book A Service Today!
If you need ducted heating services or heating and cooling repairs in Melbourne, look no further than Australian Climate Systems. You can trust our fully qualified and trained technicians to complete a thorough service for you. Call 03 9726 4444 or request a quote online.