A Guide to Finding the Right Size Air Conditioner for Your Home or Office
February 03rd, 2023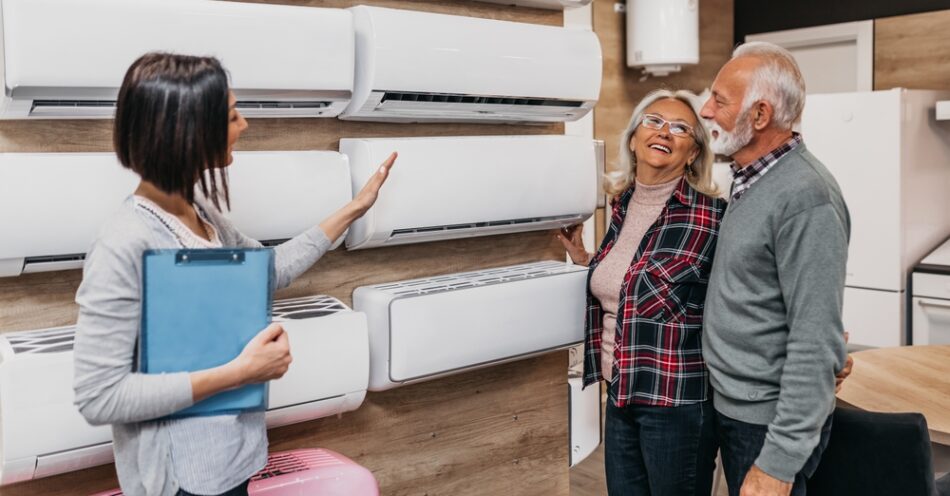 Have you recently moved into a new home or office space that doesn't have an existing air conditioning system? Before you jump into purchasing the first and most affordable AC unit on the market, there are a variety of factors you should consider before you make any final decisions.
To ensure you are getting the most energy-efficient unit with the right cooling capacity for your space, it is essential that you take into account these 4 main components:
1. Room size
2. What type of AC unit/system you need
3. Location, orientation and layout
4. Power output
At Australian Climate Systems, we understand that selecting a new AC system can be an intimidating task. However, finding the right size of air conditioner will make all the difference to your home or office, especially during those scorching Australian summers.
When it comes to finding the correct size air conditioning for your Dandenong or Doncaster home that ticks all the right boxes, we highly recommend reading our article or contacting the team to make the best choice.
What Room Size Am I Working With?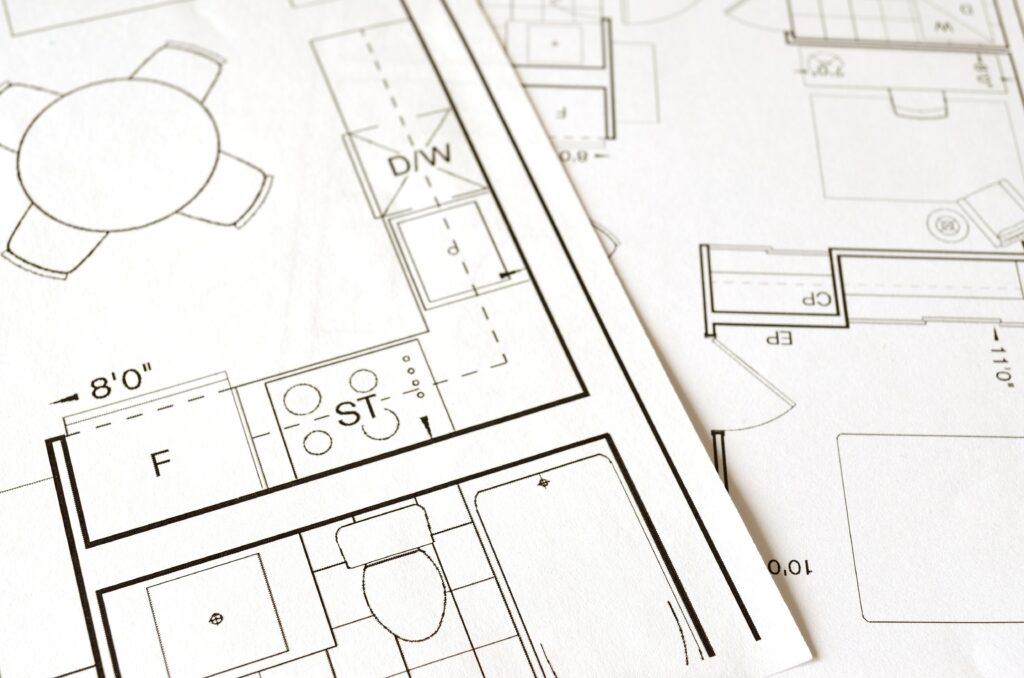 One of the biggest hurdles you will face on your hunt for the correct type of air conditioner is finding the right system to work with the size of your room or property. Essentially, this will ensure you can maximise the performance of your AC while also minimising the cost of running your system.
One of the best ways to estimate what size of air conditioner you need is to figure out what sized space you fall under: Small, medium or large. The following examples are a good way to guesstimate what cooling capacity you'll require:
Small: Single room. Approx capacity of 2.5kW
Medium: large bedrooms/ studio apartment. Approx capacity of 5kW
Large: Open plan living area/office. Approx capacity of 9kW or more!
If you believe your ceiling height is higher than average, you will need to take this into consideration. For the most part, however, your floor area should be the central focus.
For the exact square metres of your room, a floor plan of your home or office can typically be found online if your property has been listed in the past. Simply jump on the Domain or Real Estate websites, type in your address, and go from there!
What Type of AC Unit or System Will Work for My Space?
In Australia, there are several different types of air conditioning units and systems that can be installed into your home or office. Finding the right AC will make all the difference during those long summer months in Melbourne. To help you narrow down your search, we have listed the pros and cons of each air conditioner below, giving you a better understanding of how each system works and what it can do for your space.
Split System: Pros and Cons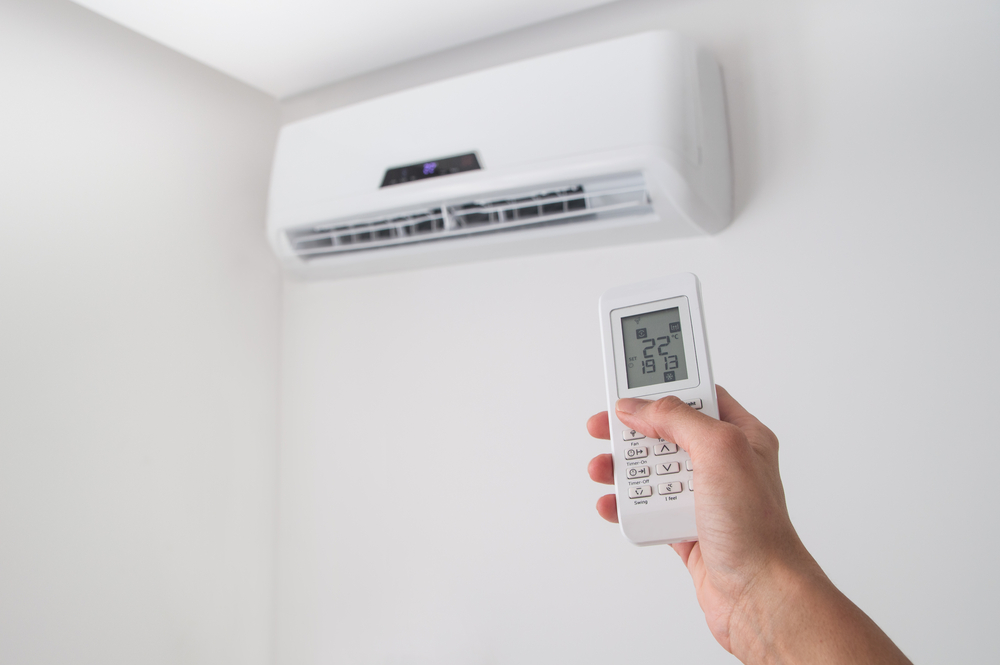 For an easy to install and compact solution that can provide you with both heating and cooling, a split system is the perfect option for you. Ideal for single rooms or confined areas of your property, this cost-friendly solution will help you save on your energy bills in the long run. While split systems have a wide range of benefits, they are not suitable for cooling down entire homes or larger office spaces. A split system air conditioner also requires a separate outdoor unit, which means your indoor unit has to be installed on or close to an exterior wall.
If you're looking for a locally based team who can supply and install split systems in Melbourne, Australian Climate Systems are the experts you can reach out to.
Evaporative Cooling Systems: Pros and Cons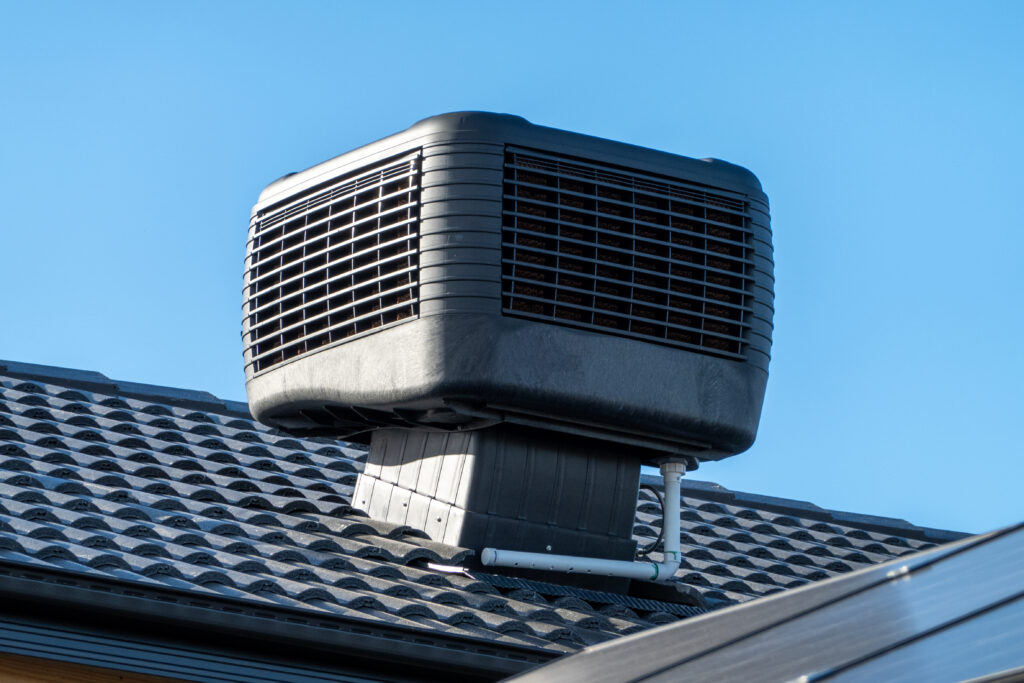 If you're looking to cool down an open-plan home or office, an evaporative cooling system is the perfect solution for medium to larger-sized spaces. By using fresh, filtered air to cool down the inside of your property, an evaporative cooler will help improve the air quality in your home or office. This type of system is also eco-friendly. Evaporative air conditioners are built to handle big spaces, so we wouldn't recommend installing this type of system in a small, single room or space.
At Australian Climate Systems, our team are the professionals you can trust to provide all necessary repairs and services for your evaporative cooling system in Melbourne. Get in touch today.
Refrigerated Cooling Systems: Pros and Cons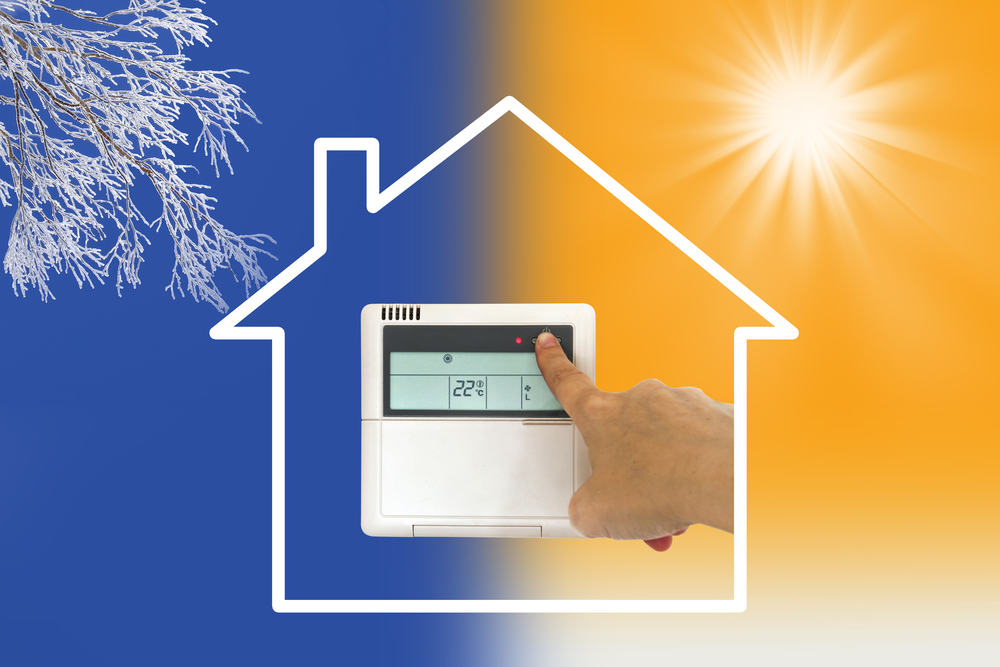 Ideal for people who suffer from allergies, refrigerated cooling is better suited for those looking to cool down an entire home. Reliable and effective, a refrigerated cooler will take the warm air from inside your home and cool it down with gases before releasing it back and circulating it around your home. Similar to evaporative cooling, we would only recommend refrigerated cooling if you're looking to install a system that can cool down an entire property off one system.
From ducted reverse cycle air conditioners to bulkhead systems to add on cooling, Australian Climate Systems has all your refrigerated cooling system needs across Melbourne covered.
Location, Orientation and Layout of My AC
Once you have determined what type of air con will suit your home or office, the next step is to determine the best spot for your unit or system to sit. This step is vital as it will help you maximise the efficiency and reliability of your system. Focusing on areas that get hotter than others, such as learning where the midday sun hits your property, will help you make the right decision. The location and size of your windows and glass doors, as well as if they are double glazed, will also make a difference in the long run. Larger window sizes will require a larger AC to keep you warm in winter and cool in summer, especially if those windows directly face the sun during the heat of the day!
What is My Power Output?
The final step is to determine how much power will be required to run your air conditioning system or unit. This step is essential as it will determine whether or not your property is capable of running your AC continuously all summer long. Poor wall and ceiling insulation can also change the effectiveness and energy output of your AC.
We would recommend looking at the specifications of the air conditioning unit or system you want to install, making sure they match up with the size of your property. For expert advice about air conditioning sizes, simply chat with our team. We can match you with a system that has the right heating and cooling capacity for your home or office.
Why Does the Size of Air Conditioning Matter?
You might think that a larger unit will provide greater air conditioner capacity while a smaller system will result in a less powerful air conditioner.
Unfortunately, it's not as simple as that. You can't just install a large air conditioner in a small space and expect optimum results.
If your system is too large, it will have reduced energy efficiency and increased running costs, and it will constantly make your space too hot or cold.
If your unit is too small, it will overwork itself, which can increase energy usage, send up your power bills, overly dry out the air in the room, and provide insufficient heating and cooling.
This is why air conditioner size matters so much!
Remember, Finding the Right Sized Air Conditioner is a Long-Term Commitment!
No matter what specifications or budget you are working with, it is important to remember that your system will be there for many years to come, which is why it's so important to install the right size air conditioner. Whether you're looking to install air conditioning in Templestowe or Blackburn, our team can guide you in making the right decision.
At Australian Climate Systems, our technicians are the experts you can trust to help you get set up with your brand new AC. From air conditioning installations to services and repairs, our team has you covered.