8 Benefits of Daikin Split System Air Conditioners
February 01st, 2023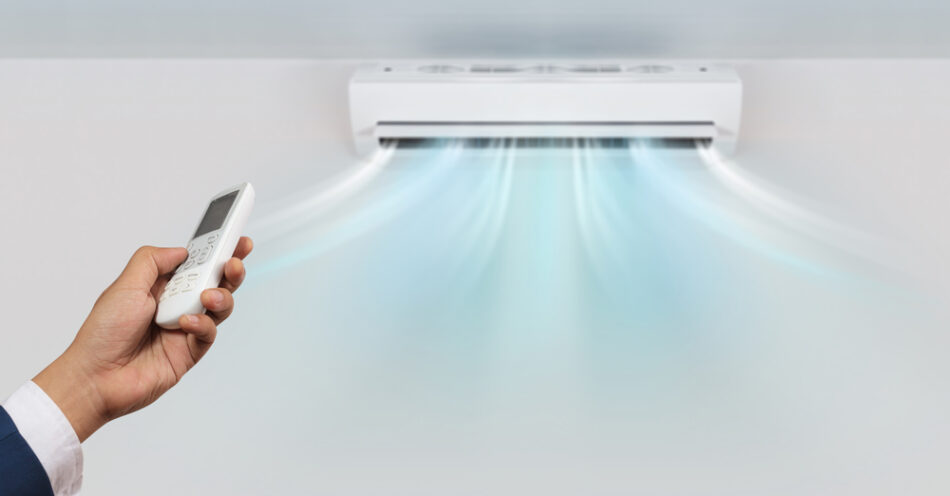 Thinking of adding a split system to your home or business? One of the most important steps is to choose a brand/manufacturer.
If you are currently exploring the options, the following article will breakdown 8 of the reasons we recommend Daikin split systems for Melbourne homes and businesses.
Daikin is a Japanese brand with a strong reputation for high-quality heating and cooling. However, this status isn't solely based on their past products. They continue to create some of the very best air conditioning solutions on the entire Australian market.
To illustrate this, we've put together a simple list of benefits that separate Daikin split systems from the pack. Keep reading to find out everything you need to know.
1. Superior Energy Efficiency
In Australia, the efficiency of air conditioning systems is measured against The Star Rating Index, which is determined under conditions of AS/NZS 3823.1.1. The majority of systems fall within a 1 to 6-star rating, with 6 typically representing the highest level of efficiency.
Across the board, Daikin models consistently rate as some of the most efficient options on the market.
The US7, for example, gained an unprecedented 7-star rating for both heating and cooling, becoming the first to ever achieve this feat in Australia. The in-built R32 Refrigerant found in various Daikin units also has lower Global Warming potential. Therefore, investing in these models is a great way to reduce energy usage, save money on energy bills, and do your part for a greener future.
2. Multi-Unit Split Systems
Before you invest in brand-new air conditioning, it always pays to consider your individual needs.
Do you live in a small studio apartment or a large home with multiple bedrooms?
Is your office a single space or is it split between multiple areas?
If you need coverage across several different areas, you're in luck. A Daikin multi-split system can regulate indoor temperature across multiple rooms. This is often a viable alternative to ducted air conditioning systems.
These systems are powered by a single outdoor unit that connects to multiple indoor units. Each unit can be powered and controlled separately, making it a great option for both a commercial or residential property.
3. Longevity & Lifespan
While no manufacturers offer units that require zero maintenance, Daikin has a strong reputation for developing split systems that stand the test of time. In fact, their split systems even come with self-diagnosis technology that identifies problems and helps to provide a solution.
Another benefit is the innovative automatic cleaning features found in certain Daikin models. This is a great way to combat a build-up of dust, something that can become an issue for allergy sufferers.
Ultimately, this longevity saves you from having to organise emergency split systems repair in Melbourne. Another great way to keep your air con humming is to organise a service every 2-3 years, where any existing issues can be resolved early before they become too expensive or unsafe. 
4. Daikin Cares For Your Air
Approved by the National Asthma Council of Australia
As a split system constantly pumps and circulates air throughout your property, air quality should play a major role in your final decision. Luckily, this is never a question when it comes to Daikin. Their split systems are currently the leading option for those with allergies and asthma.
Daikin air conditioning units are officially approved by the National Asthma Council Australia's Sensitive Choice Program. Daikin's design and engineering team has pioneered significant advancements in air purification and air filtration technology in split systems.
So, whether you're after asthma-sensitive split systems in Templestowe, or split systems in Blackburn, look out for Daikin units that carry the Blue Butterfly Symbol.
5. Whisper Quiet Operation
If you own an old air conditioner or a worn out evaporative cooler, you probably know all too well how annoying a loud system can be. Loud split systems are also far from ideal in any type of work or retail environment.
This is another reason why Daikin continues to be one of the best options for split systems in Melbourne. Their air conditioning units are so quiet that you may not even realise they're on. Some models even come with a 'quiet mode', which is perfect for overnight heating and cooling.
With a Daikin air conditioning unit, you can easily switch between quiet and regular modes through a remote control or a smartphone app.
6. Convenient Smartphone & Wi-Fi Connectivity
Air conditioning technology has come a long way in recent years. One of the major advancements has been the integration of smartphone and Wi-Fi connectivity. Ultimately, this functionality makes temperature control easier than ever.
For air conditioners with a mobile controller, there are two main ways to connect:
Direct – Connect via a wireless LAN adaptor (when in range)
Wi-Fi – Once paired with a local network, users can control their Daikin unit from any connected Android or iOS device

Once you're connected, the Mobile Controller app (available for free via Apple or Google) allows Daikin users to regulate a wide variety of functions with a simple touch. For a full list of Wi-Fi functions, check out the brochure for the Daikin split system range.

7. Innovative Coanda Airflow Technology

Coanda technology is a staple of Daikin's entire split system air conditioning range. In the air conditioning business, the Coanda Effect refers to a unit capable of evenly distributing air without the need for full-scale ducting equipment.

Rather than blasting air into a single location, Daikin's Coanda airflow technology spreads air to all corners of the room. This is one of the many in-built features that make their units a leading choice for superior comfort.

8. Advanced Technology

At both the manufacturing and design level, Daikin continues to push the boundaries of innovation. These technological advancements have not only made their new models more energy efficient, but also improved circulation, airflow, purification, and user functionality.

One of their most advanced features is their trademark intelligent human eye sensor. If you want to reduce your household energy consumption, this sensor can automatically switch into a saving mode when the immediate area is unoccupied for a period of time.

Speak to a Heating and Cooling Expert

Here at Australian Climate Systems, we are a Daikin Specialist Dealer. Our team offers a range of Daikin systems with quality after sales support.

As your local experts for split systems in Melbourne, we can supply a brand new Daikin system and arrange a no-fuss installation. We have successfully installed split systems in Dandenong and countless other suburbs in the local area. With each unit, you also receive generous long-term warranties and workmanship guarantees.

Explore our wide range of Daikin specials today or contact us directly to discuss your needs.