Brivis Touch Wi-Fi
August 28th, 2019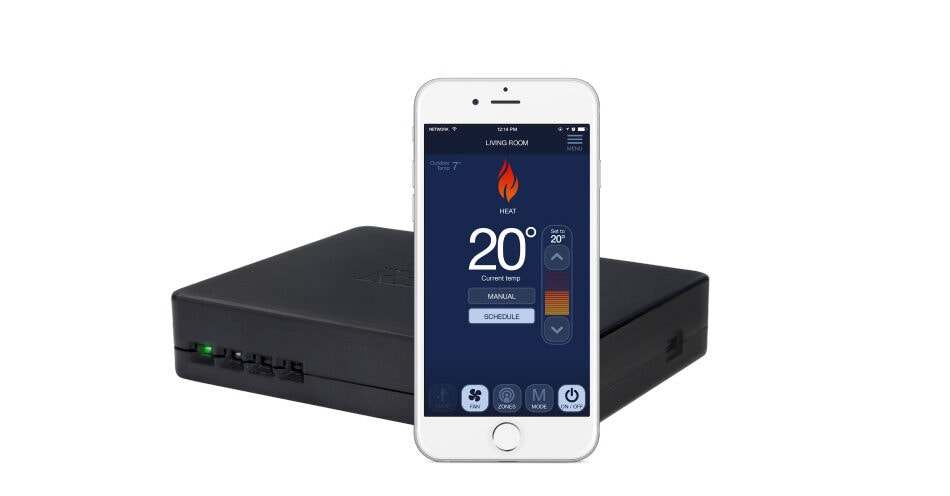 Who doesn't love having the latest technology to operate your devices? Whether it is for hydronic or gas heaters in Melbourne homes, having the latest WiFi remotes is a must. Keeping up-to-date with our devices makes life more convenient as well as helps us save time and money.
Today, companies continue to work hard in reducing consumer problems. From developing new models to updating old processes, brands like Brivis are always in search of modern solutions. That is why they recently launched the Brivis Touch Wi-Fi kit.
Interested to see how it works? We've got you. Keep reading to learn more.
A thermostat in your hands
The Brivis Touch Wi-Fi kit is a remote kit that uses internet connection to adjust the temperature. You can pair it with any Brivis gas ducted heater, add-on cooler, and evaporative cooling systems.
Once you've successfully set it up, you can easily adjust the temperature whether you're away or just lying down. No need for wires, Bluetooth, or location limitations!
More than a wi-fi kit
Many like the Brivis Touch Wi-Fi kit because of how easy and convenient it is to use. Installing the app is really easy and navigating the interface is a piece of cake. If you want to maximise the use of your Brivis product usage, you can refer to this link.
Best of all, there's more to this kit than you think.
Since you can download it as an app, it is compatible with both iOS and Android smart devices. It's also possible for multiple users to have access to the same heater or cooler. Oh, and did we mention that you can also pair it with Rinnai products as well?
Made for excellence
Experience the comfort and convenience that you deserve with Brivis.
You can check out their products plus learn great tips on proper maintenance here at Australian Climate Systems.
Australian Climate Systems are a locally owned and operated business that has been serving Melbourne suburbs for well over 25 years.
We are also the four-time recipient of the WOMO Service Award since 2015. That's why you're in safe hands if you're looking for a seasoned heating and cooling dealer that you can trust.
Contact us today to learn more about our full range of services.