Why do you need a new air conditioner?
August 08th, 2016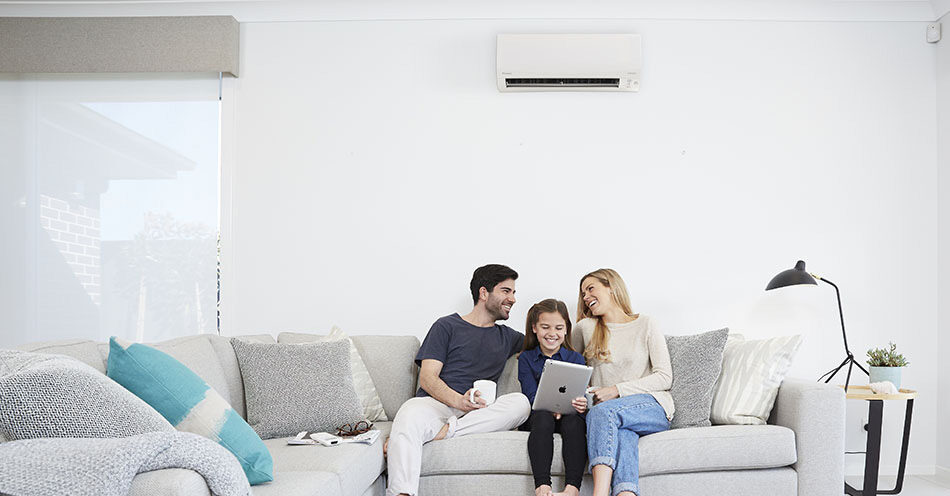 If you're air conditioning system is nearing its tenth birthday or perhaps beyond, it may well be time that you upgraded. Getting a new air conditioner may seem like an expensive, unnecessary investment, but in the long run it will benefit you when it comes to both your comfort and your finances.
Having well performing air conditioning in Melbourne isn't only a luxury, but also a necessity. With the extreme fluctuations in weather in our city, staying comfortable from one day to the next can be a challenge.
By purchasing a new quality air conditioner in Melbourne that performs optimally, you'll be comfortable all year round.
But why invest in a new air conditioning system?
Reduce the noise – Old air conditioning units are often loud, abrasive and clunky. If somebody were to turn an older model air conditioner on, you'll can be sure that the TV will need to be turned up, and the dog may even start barking.
With a new air conditioner you will be able to sleep soundly, and talk comfortably in silence, while your home reaches and maintains its optimum temperature.
Save on your bills – The investment made in a new air conditioner will eventually be regained with your energy savings over time. Your month to month energy bills will be dramatically decreased with a new system that runs more efficiently.
Much lower energy consumption – Modern air conditioners don't use nearly as much energy as older models. Split system air conditioners take air directly from an outside unit to you indoor unit, using up to 30% less energy. A traditional gas air conditioner can use up to 70% more energy than a new reverse cycle air conditioner.
That's money in your pocket through savings each and every time you turn your system on.
Cleaner, healthier air – Old systems emit all of the old dust that they have accumulated over the years. Even with maintenance and cleaning of filters, older systems will still never be able to match newer models when it comes to emitting clean, fresh air.
Keep yourself and your family healthy by installing a new air conditioning unit in Melbourne.
Get in touch today!
Our friendly team at Australian Climate can install a new air conditioner for you at a great price. Call us today on 03 9726 4444 for a professional cooling and heating service.