Get Smarter Air Conditioning with the MyAir Zoning and Control System!
March 31st, 2023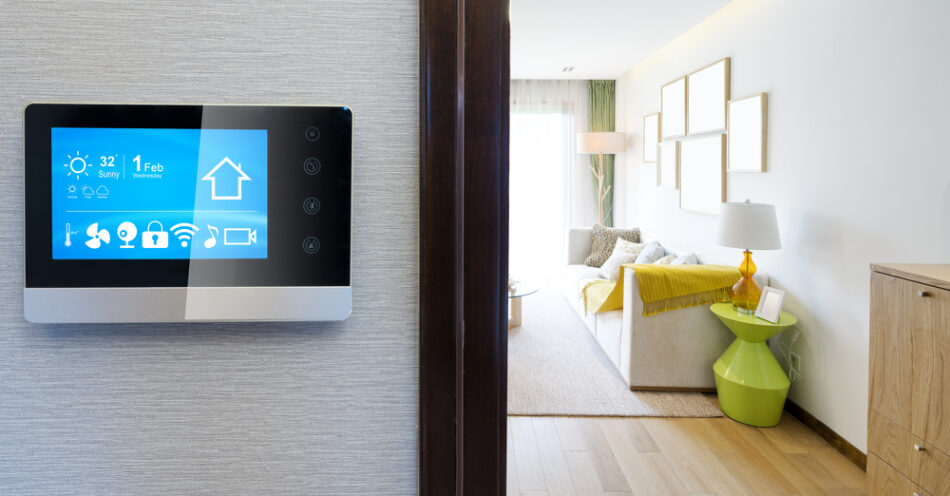 Smart devices are all around us. Your watch doesn't just tell the time. It also tracks your steps, heart rate, and even your blood oxygen levels. And it's no exaggeration to say that the latest smartphones are computers that fit in the palm of your hand.
Smart devices enrich our lives, adding value, convenience, and a touch of luxury. The same applies to smart air conditioning systems, which elevate home heating and cooling by adding a range of features you'll never want to go without again.
In this article, we're talking about MyAir, an intelligent air conditioning management system that's made in Australia, designed for complete comfort, and available now for new and existing units.
Introducing MyAir
Modern air conditioners come with a range of smart features, from Nanoe X Air Purification in Panasonic split systems to electrically powered reverse cycle air conditioning, which offers both heating and cooling.
MyAir is an air conditioning management system that's designed to enhance your new or existing air conditioner, adding smart zoning technology and other intelligent features.
MyAir is compatible with almost all air conditioning brands in Melbourne, including major brands like Daikin, Panasonic, LG, and Rinnai. It can be integrated with newly installed HVAC units or retrofitted for existing systems.
Top 5 Advantages of the MyAir Zoning and Control System
1. Lower Energy Bills and Higher Levels of Individual Comfort
Ducted air conditioning systems make it easy to heat or cool your entire home, but setting one temperature for every room can be limiting. Additionally, central air conditioning units typically don't allow you to target specific areas – it's either all on or all off.
With zoning technology, you can divide your property into zones that can be heated and cooled individually. Some zoning systems give you air flow control but not temperature control, while others force you to combine multiple unrelated rooms into a single 'zone'.
MyAir's advanced technology allows you to create up to 10 different zones, meaning you can create a zone for every room if you want to! Additionally, each zone can set its own temperature and airflow settings.
The Exact Air Regulator (EAR) used in MyAir Dampers lets you adjust individual room air flow levels in 5% increments. This allows you to create quieter, smoother, more even air in each zone.
MyAir's fan control settings will also adjust fan speed depending on the number of zones in use. This ensures the airflow is never too high or low, regardless of whether one zone or every zone is active.
The result of all this is greater comfort, fewer fights over the thermostat, increased energy efficiency, and lower energy bills with no money being wasted on climate control in empty rooms.
2. Complete Air Conditioner Control Wherever You Are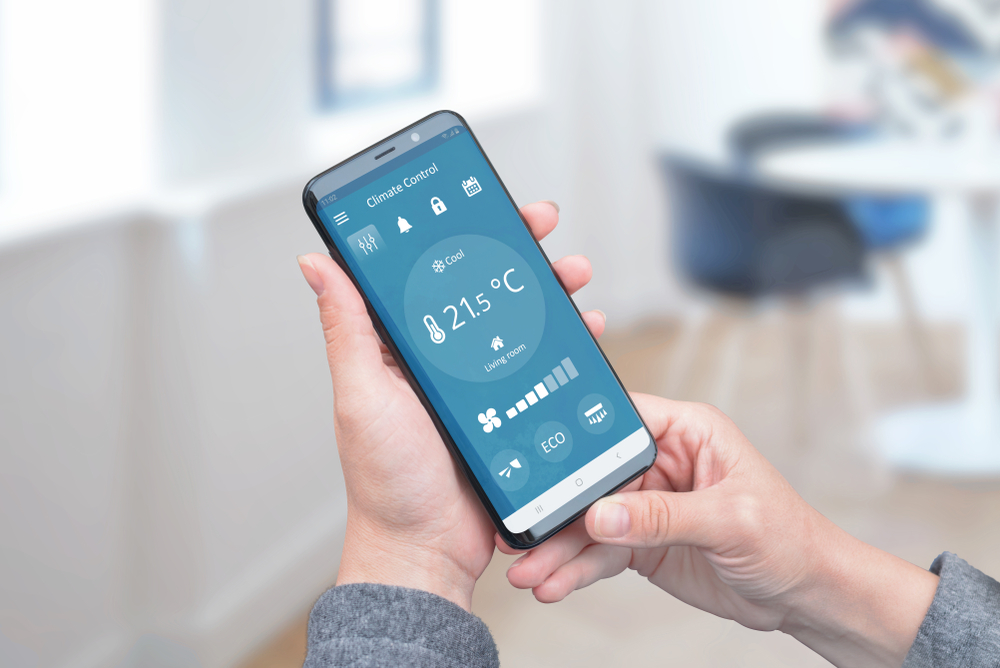 The MyAir system comes with its own Android and iOS-compatible app. Once set up, this app allows you to remote control your system from anywhere you have an internet connection.
Pre-heat or cool one or more zones in your home by switching on the AC when you leave the office.
Double-check that you've turned off your air conditioning when you leave for an extended trip, which saves you money, reduces your energy usage, and gives you complete peace of mind!
Or just adjust the temperature from the couch when you're feeling too lazy… I mean unmotivated… to get up. Talk about convenience!
Whether you've got air conditioning in Rowville or Dandenong, you'll love the luxury of MyAir Smart App Control.
3. An Android Tablet for Your Family as Part of the Package!
As well as an app, your MyAir system also comes with a full-colour wall-mounted touchscreen control system. But here's the thing… this system is also an Android tablet and it isn't restricted to just air conditioning functions.
So, as well as getting a smart air conditioning system, you also get a tablet that can be used to play music, surf the web, monitor other smart home devices, and much more. Your Android tablet can also be integrated with Amazon Alexa and Google Home devices for voice control.
The standard tablet size is 8 inches but a 10-inch upgrade is also available.
4. The Comfort and Convenience of Automatic Temperature Control
Being able to precisely adjust the temperature is one thing, but having your system automatically monitor and maintain the temperature in each zone is another level of comfort and convenience!
This is what you get with the optional sensors available with MyAir systems. Add temperature sensors for individual temperature control in those rooms that face the afternoon sun, perfect for ensuring you always keep cool.
Or opt for motion sensors that gradually adjust the heating and cooling in a room where no motion is detected for noticeable energy savings (up to 20%).
You can install MyAir with sensors from the start or add them at any time.
5. Futureproof Your Home and the Value of Your Property
As stated at the top of the article, smart devices – and by extension smart home integration – are becoming increasingly common and more sought after by homebuyers.
Integrating MyAir's state-of-the-art AC management system into your home provides a range of benefits that you can enjoy right now, but it also ensures your property is ready for the future. This could mean easier integration of future smart home devices, or even greater returns when you sell your home, with smart home features helping you stand out in the property market.
Installing MyAir in Your Home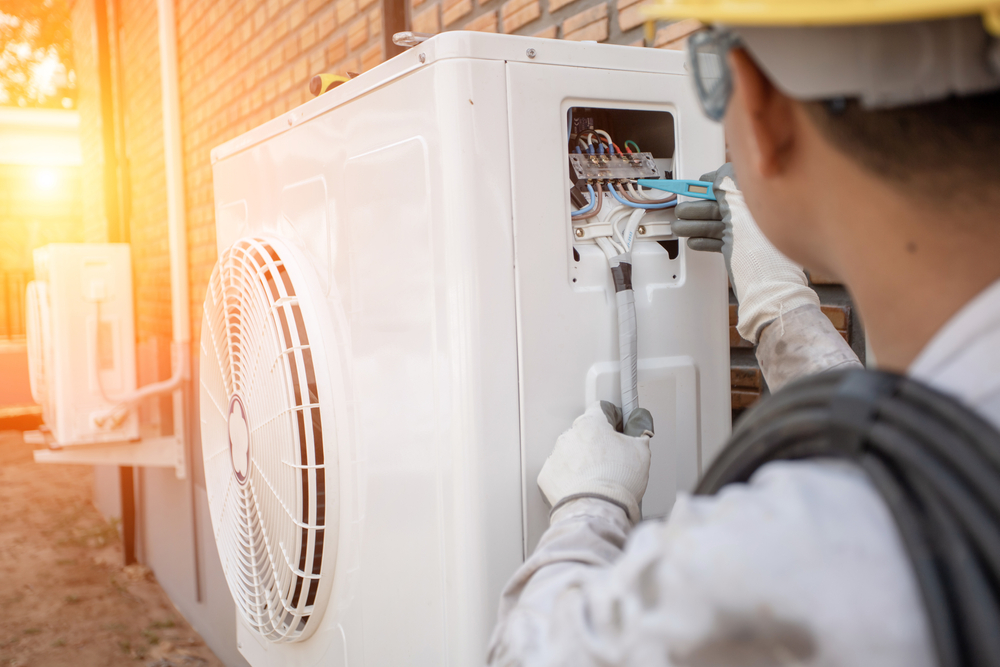 MyAir is a product of Western Australia, made by the team at Advantage Air. However, Advantage Air does not handle installation – they leave that to air conditioning specialists.
If you're building a new home and you want to integrate MyAir with your air conditioning, ensure you discuss this with your builder at the beginning of the process.
If you want to install MyAir with a new AC in Melbourne or add MyAir to an existing system, talk to Australian Climate Systems.
We are experienced MyAir installers who can help you upgrade your air conditioning in Templestowe, Box Hill, and all surrounding areas.
Integrating MyAir with a compatible ducted system is straightforward and generally starts from approximately $2,000.
For an accurate quote based on your system or to find a new MyAir air conditioning system, contact us online or call 03 9726 4444. Our team can also explain anything you want to know about MyAir!