What You Need to Know about Panasonic and Nanoe X Air Purification
January 06th, 2023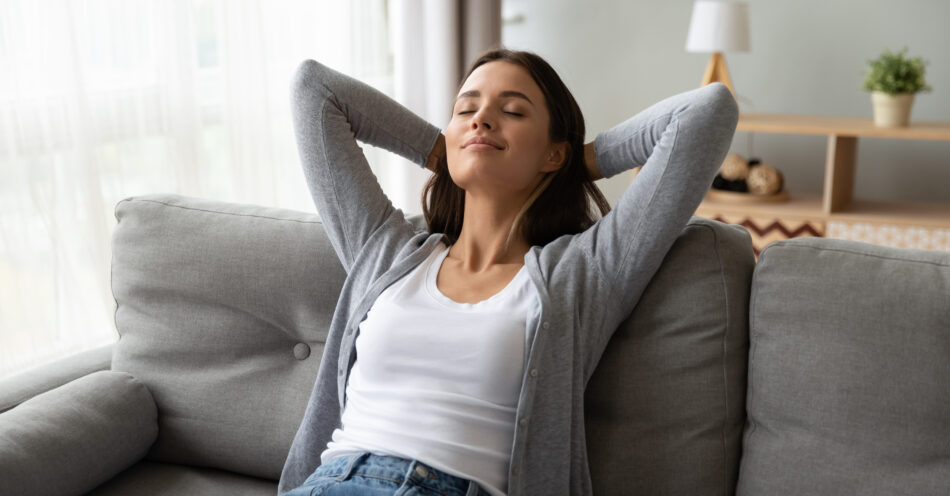 There has arguably never been more of a focus on the cleanliness of the air we breathe.
Globally circulating viruses, the spread of airborne droplets, and increased knowledge of how we contract illnesses have caused many of us to wonder…
Are our environments really clean enough and what can we do to improve indoor air quality?
Air filtration and purification methods may be the topic of the moment, but in the heating and cooling industry, we have been focusing on these solutions for many years.
The vast majority of heaters and air conditioners work by pushing air around the home, so HVAC systems need to be able to clean and filter that air.
This began with basic measures such as simple air filters but has evolved into solutions such as nanoe™ X Air Purification technology, which is present in Panasonic split systems in Melbourne and other Panasonic air conditioners.
Nanoe X does more than just filter particulates using a manual air filtration system. Instead, it actively spreads throughout the room to keep viruses, odours, and more out of the air and off the surfaces we touch.
Read on for more information about Nanoe X air purification, including what it does, how it works, and how you can implement it in your home.
What Is Nanoe X Air Purification?
Nanoe X refers to Panasonic's air purification technology, which is present in Panasonic air conditioners, including the ducted and wall-mounted ranges. So, if you're looking for a new split system, you could get air conditioning in Dandenong or the surrounds with Nanoe X technology.
Nanoe X products can also be purchased as standalone air purifiers and Nanoe X generators. For example, there are floor-standing air purifiers complete with deodorising filters, composite filters, and de-formaldehyde technology. The solutions available include options for households and personal use as well as small businesses and large commercial enterprises.
The system gets its name from the Nanoe particle, which is what the manufacturer refers to as Hydroxyl Radicals (OH) inculpated in water. More on this in the "How it Works" section below.
An ozone-friendly solution, Nanoe X technology is designed to remove 99% of airborne indoor pollutants, as well as particles that adhere to surfaces, with just one hour of use.
A Nanoe X air purifier generates Nanoe X particles to fight viruses, bacteria, and other germs, as well as smoke, common odours, mould spores, allergens, and more.
What Are the Uses of Nanoe X Air Purification?
Nanoe X promotes quality air and a healthier living environment. The main uses of Nanoe X technology include:
Fighting viruses and bacteria in the air and on surfaces by deactivating them, rendering them harmless
Inhibiting the activity of airborne mould, mould spores (surface mould), pollen, pet dander, and other major allergens
Breaking down other hazardous substances in the air
A deodorising effect that targets strong, unpleasant odours in the air, including cooking smells and pet odours
A moisturising and hydrating effect on the skin and hair for a smoother complexion and sleeker, straighter hair.

How Do Nanoe X Particles Fight Bacteria and Viruses Like Coronavirus?

By now, we're all familiar with the 2019 Novel Coronavirus (SARS-CoV-2, which causes the disease known as COVID-19).

Coronavirus particles are one one-hundredth the size of human cells, and they can enter our respiratory systems, replicate, make us sick, and spread to others by exiting the respiratory system. The average person breathes about 18 kg of air daily, and we're constantly touching surfaces, which is why viruses like COVID are so transmissible.

Hydroxyl Radicals (OH) can inhibit harmful substances like coronavirus, but they don't survive in the air for long.

The Nanoe X particles generated by your air purifier are electrostatic water particles with ions and Hydroxyl Radicals contained within them. Basically, the air purifier generates millions of Hydroxyl Radicals that are contained within an envelope of water, allowing them to last longer.

When the Nanoe X particles are sent into the air, they will react with the coronavirus particles, taking away the hydrogen present in the coronavirus protein and transforming the virus into a harmless form. The coronavirus is now deactivated and as a result of the reaction, the Nanoe X particle transforms into a stable water molecule (good old H2O). Nanoe X can act on virus particles in the air, penetrate fabrics such as curtains and carpets, and reach particles on hard surfaces.

We used coronavirus as an example, but a Nanoe X air purifier can remove the protein from (or denature) other common viruses, bacteria, pollens, moulds, allergens, and more. It can destroy hazardous airborne substances and reach odours on the scalp, in fabrics, and in the air to deactivate the particles and reduce the smell faster. Nanoe X has been proven to reduce the intensity of smells like BBQ, durian fruit, or even sweat faster than they would naturally dissipate.

And when it comes to moisturising and hydration, the Nanoe X particles combine with your natural skin oils (sebum) and the surface of the hair to reduce moisture escape and promote healthier hair and skin.

Combine Nanoe X Air Purification with a Panasonic Air Conditioner!

Combining your heating and cooling system with an air purifier seems like a no-brainer! Your AC already takes care of warming the air, cooling the air, and filtering out larger airborne particles. With an in-built Nanoe X air purifier in the indoor unit, you can also deodorise the air and inhibit bacteria and a wide range of other nasties! Panasonic brands this as the "ultimate 2-in-1 solution".

The Nanoe X Air purifier is available built-in with a range of Panasonic air conditioning in Melbourne, including both ducted and split units.

Whether you're looking for split systems in Blackburn or ducted air conditioning in Templestowe, you can enjoy complete indoor comfort with cleanliness and the perfect temperature thanks to a Panasonic system.

Get the Air-e: Your Very Own Ceiling Mount Nanoe X Generator

If you've already got heating and cooling systems and you're not ready to upgrade, you can still get a Nanoe X air purifier.

The Air-e is a ceiling-mounted Nanoe X Generator that offers all the benefits of Nanoe X without the added air conditioning system. These whisper-quiet systems operate at just 27dBA and feature a compact design with a simple installation comprising a built-in cord and a 3-pin plug.

Mount it on the ceiling at home, in your hotel rooms or aged care facility, in gyms, offices, schools, restaurants, hospitals, and more!

More Benefits of Nanoe X and Air Purifying Technology

Here are a few more reasons to get an air purifier like the Panasonic Nanoe X.

1. Industry Recognition and Approval by the National Asthma Council Australia: Nanoe X is recognised under "Sensitive Choice", a community program by the National Asthma Council that identifies suitable products for allergy and asthma sufferers!

2. Nanoe X Works Independently to Your Air Conditioner: If you buy a Panasonic AC with a built-in air purifier, you can enjoy the benefits of Nanoe X even when the heating or cooling is switched off. That's 24-hour air purification technology protection!

3. No Maintenance Required: The Nanoe X ioniser is designed to be maintenance-free, so you never have to worry about it. (Although the air conditioner part of the system will still need servicing).

4. Fight Hay fever Allergies: Melbourne is the hay fever capital of the world, and Nanoe X can help you combat hay fever, asthma, and allergies in indoor environments.

5. Fight Harmful Chemicals and the Odours That Come with Them: You might be exposed to harsh, malodorous chemicals and substances in a range of ways, from household oven cleaners to passing vehicles on busy streets. An air purifier can help not only reduce smells associated with the substances but deactivate their harmful properties altogether!

6. Get a Better Night's Sleep: We all know that cold and flu symptoms tend to hit harder when it's time to go to bed. Air purification technology can help prevent the health impacts of allergies, viruses, and bacteria, resulting in a more restful night.

7. Another Way to Stop the Spread: We all know about stopping or slowing the spread of coronavirus, but at-home air purification goes well beyond this. You know how when one person gets sick in the house everyone ends up getting sick? With an air purifier, you can reduce the chance of viruses spreading in the air and on surfaces, helping to ensure the whole house isn't debilitated by a cold, flu, or other illness!

Final Thoughts: Get Your Panasonic Nanoe X Air Purifier

Whether you're interested in Panasonic split systems in Box Hill or you're looking for the Air-e ceiling-mounted device, Australian Climate Systems can help you.

Ask us for assistance with product selection. We can recommend standalone air purifiers or a combined heating, cooling, and purification solution for your home. We also offer Panasonic air conditioning repair and services to keep your heating and cooling system at its best.

View our range or call 03 9726 4444 today.