Shopping for Eco-Friendly Air Conditioning
February 02nd, 2022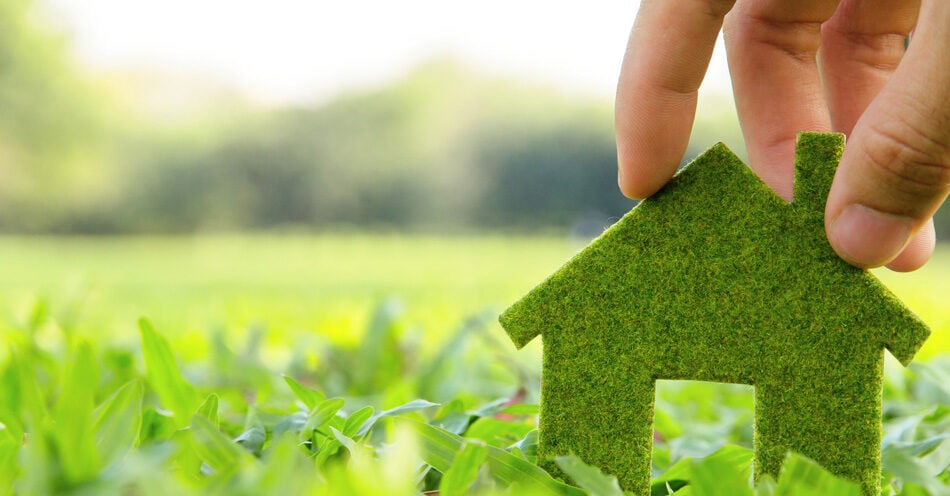 Campaigning for a greener future is all the rave these days, and for good reason. Various industries have actively switched up their old processes for increasingly eco-friendly solutions, and AC companies have joined the initiative too!
Increased awareness has pushed big brands to make special efforts to improve their products. If you're curious about how these industry giants reduce their carbon footprint, we've put together a list on how your favourite air conditioning brands are pursuing a greener future with environmentally friendly AC models. 
We'll also explore what makes an air conditioner more or less eco-friendly and the features you should be looking for in your new air conditioning system.
By opting for an eco-friendly air conditioner, you will enjoy many benefits both on a personal and societal level, so there's never been a better time to make the change!
Air Conditioning and the Environment – Understanding the Problem
Many of the products we enjoy and take for granted have some negative impact on the environment, and unfortunately, air conditioners are no different. While there are some environmental concerns related to how air conditioners are made and what we do with them at the end of their life, it's their day-to-day operation that causes the biggest concern.
Unlike heaters – which can be powered by electricity or gas – air conditioners are all electrically powered. All in all, this is a good thing for the environment, but the way we generate our electricity is what causes some concern.
According to the Department of Industry, Science, Energy and Resources, 76% of Australia's electricity was generated using fossil fuels in 2020. Burning fossil fuels creates CO2 emissions, which is a massive contributor to global warming and a less stable environment and climate.
The other aspect of air conditioning that is not environmentally friendly is the fluorocarbons that are found in air conditioning refrigerant (also known as coolant). Most air conditioning systems (except for evaporative coolers) use refrigerant to help create the perfect temperature in your home. 
Unfortunately, if the refrigerant leaks or otherwise escapes the system, the fluorocarbons act as man-made greenhouse gases that are far more dangerous than even carbon dioxide!
Over the years, the air conditioning industry has developed more environmentally friendly fluorocarbons (known as hydrofluorocarbons or HFCs) and phased out the more dangerous fluorocarbons (known as chlorofluorocarbons and halogenated chlorofluorocarbons or CFCs and HCFCs respectively).
Unfortunately, even HFCs can't be considered truly eco-friendly, and work is continuing in the industry to find other alternatives that can be used in refrigerant or as another cooling solution.
Which Brands Are the Best for Environmentally Friendly Air Conditioning?
While no solution is perfect, Australia's favourite air conditioning brands continue to pursue environmentally friendly air conditioning solutions. Here are some of our top picks for eco-friendly air conditioners in Melbourne.
Daikin
Leading the industry with sustainable solutions, Japanese brand Daikin has pushed for environmentally-safe developments in air conditioning since its inception. The company consistently launches eco-friendly models that use the safest refrigerant on the market and boast high energy star ratings. In fact, 98% of their residential air conditioners are considered environmentally conscious.
Daikin's production and development accomplishments include a 70 million ton-CO2 reduction and a 79% reduction ratio of greenhouse gas emissions compared to the fiscal year 2005. Daikin also releases annual reports to share its eco-friendly efforts.
Panasonic
This tech giant knows that moving forward also comes with helping the environment. Combining Inverter technology and Economy mode in its reverse cycle systems, Panasonic brings forth energy-saving and eco-friendly technology. Their high energy star range of air conditioning units won't put a dent in your budget while also benefiting the environment. The company recently introduced its R32 refrigerant, which has zero impact on the ozone layer and the lowest impact on global warming of any refrigerant. With a Panasonic system, living the eco life is made much easier.
Brivis
Specialising in ISO 9001 accredited coolers made for Australian climates, Brivis also aims for sustainability and high energy star ratings in its products. The AC giant is well-known for its evaporative cooling systems, which use less electricity and in turn decrease greenhouse gas contribution. Evaporative coolers swap refrigerant for a natural, water-based cooling system, and they don't recycle any dehumidified air. This means that you get nothing but completely natural cooling in the most environmentally friendly way possible.
What Can You Do to Contribute to Environmentally Friendly Air Conditioning?
Solar power allows you to generate and harness renewable electricity, which can be used to power your air conditioner and many other systems in your home. By creating your own renewable energy, you reduce your air conditioner's impact on the environment.
Geothermal heat pumps are also becoming increasingly popular. To put it simply, a geothermal heat pump can use energy that the sun has deposited onto the Earth to heat or cool your home. These systems still use refrigerant and they won't stop your AC from utilising some non-renewable electricity, but they can greatly lower your impact.
Replacing your old window air conditioner or portable heater with a reverse cycle split system will also be a net positive for the environment. Window ACs and portable units have a much lower energy star rating compared to modern systems.
Finally, if you don't want to use refrigerant at all, opt for an evaporative cooler instead. Evaporative cooling systems swap refrigerant for the natural power of water and evaporation, and they also use significantly less electricity than refrigerated systems.
Top Features to Look for in an Environmentally Friendly Air Conditioner
The energy star rating is what we always look at when it comes to environmental credentials. Here are some more features that you should consider when shopping for eco-friendly air conditioning:
Custom Size and System Requirements
When shopping for an environmentally friendly air conditioner, ask your approved supplier and installer for a custom solution. 
Systems that are oversized and undersized based on your square feet are worse for the environment. This is because they will use more electricity either because they are too big or because they need to run on full power to effectively cool your space.
As well as square feet, also consider how much heat each room is exposed to, either through heat-generating appliances or direct access to sunlight. Two rooms of the same size might not always need the same system if one is more shaded and the other is regularly exposed to heat.
As well as size, ask your air conditioning installer to recommend any other eco-friendly customisations that would suit your property and lifestyle. For example, systems with zoning allow you to cool only the rooms you're using, meaning less electricity is wasted on empty spaces.
Eco-Friendly Compressors with Inverter Technology
For an eco-friendly air conditioner, you want to reduce your energy usage as much as possible. The compressor is the most energy-hungry part of your AC, so investing in eco-friendly technology in this area will reap benefits.
You want a compressor that utilises variable speed (two stage compressors) as well as inverter technology. Basically, this means your system will work as hard as possible for the shortest possible time and use far less power the rest of the time. 
Modern, energy-efficient compressors will reduce electricity use and related emissions without sacrificing performance, reliability, consistency, or comfort.
Smart Thermostats Are a Smart Choice
For eco-friendly air conditioning, choose a system with a thermostat that you can precisely program. Instead of just having on/off functions, systems with programmable thermostats can more consistently maintain the correct temperature and switch off when not required.
This results in less energy usage, fewer fluctuations, and more energy-efficient operation overall. 
Ease of Use Is Essential
Have you ever tried to use the TV at someone else's house? It can take 10 times longer to find the channel you're looking for if you don't know what you're doing! (Seriously, why are some TV set-ups so needlessly complicated?)
The same thing applies to air conditioning. If you don't fully understand how to control your system because the controls are too complicated or too vague, you're less likely to maximise its eco-friendly potential.
Look for a system with standard and extra features that you fully understand and know how to control. Don't be shy in asking your installer to walk you through all the features the first time around if you're unsure.
Make Maintenance and Replacement a Priority
Over time, pretty much every piece of machinery you use will degrade in quality and efficiency. To maintain your air conditioner's thermal performance and eco-friendly operation, we recommend servicing and maintaining the system every few years.
If you notice a particular problem or malfunction, you should invest in repairs as soon as possible. After all, the last thing you want in an environmentally friendly system is something like leaking refrigerant!
Finally, if your system is coming to the end of its useful service life, the best thing you can do for the environment and your comfort is to invest in a new air conditioner.
7 Fast Benefits of Eco-Friendly Air Conditioning!
The environment isn't the only thing that will thank you for choosing eco-friendly air conditioning.
Check out these 5 benefits that you can enjoy when you go green!
1. Fewer Carbon Emissions
As we've explained from the top, you will reduce your carbon footprint by lowering energy use. If you opt for an evaporative system, you will also eliminate refrigerant in your AC!
2. Lower Running Costs
Why wouldn't you want an environmentally friendly system when it can also reduce your electricity usage and lower your energy bills? With features like zoning and smart thermostats, you can lower your bills even more!
3. Solar Power Is an Investment!
Purchasing solar systems can be expensive, but solar is getting more affordable and efficient all the time. It will add value to your property in the long-term, and with solar investments growing all the time, making the switch is certainly a wise choice!
4. Year Round Comfort
When you invest in an energy-efficient reverse cycle air conditioner, you can both heat and cool your property for complete comfort. Reverse cycle systems are considered the cheapest on the market in terms of running costs, and they can be pretty eco-friendly too!
5. Whisper-Quiet
Environmentally friendly AC systems tend to be on the cutting-edge of technology, meaning they also come with all the other benefits of a modern system. This includes energy efficiency and quiet operation. Enjoy complete thermal and atmospheric comfort with your new AC.
6. The Most Consistent Cooling Performance
Inverter technology will help you achieve the most consistent temperature control. Your room will cool quickly and stay at temperature effortlessly, without massive system fluctuations and a sudden burst of forced air. When you use a reverse cycle system, the same benefits apply to heating!
7.  Forget Your Maintenance Hassles!
Overall, eco-friendly initiatives help your system to work smarter, not harder. In most cases, this will also result in less wear and tear and fewer repair requirements. You can forget about the hassles and costs associated with excessive air conditioner maintenance and repairs.
Eco-Friendly Air Conditioning – Final Thoughts
With brands continuously striving for greener solutions, and a range of steps you can take yourself, shopping for nature-friendly AC products has never been easier.
You now know many of the features to look for in an environmentally friendly air conditioner, and you also know the added benefits you'll get when you choose one of these systems!
The only thing left to do is find the right eco-friendly air conditioner for your needs.
To check out the brands mentioned above, as well as other eco-friendly heating and cooling options, swing by and visit the team at Australian Climate Systems. We'll help you select and install the right air conditioner for your needs, and we also offer air conditioning servicing and repairs in Melbourne, so you'll have everything you need in one place.
If you're ready to buy an environmentally friendly AC, give us a call today by dialling (03) 9726 4444 or shoot us a message for more info!