Temperature zones in your own home? Easy and simple to do
June 09th, 2016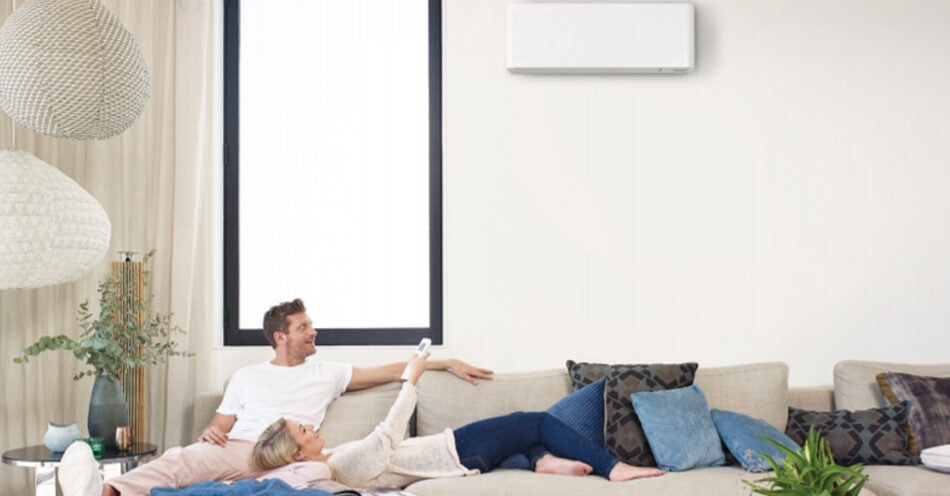 Daikin is one of the world's leading HVAC manufacturers for technological innovation. From heating to cooling, and their renowned split system range, the Japanese company is making enormous strides in achieving perfect comfort, efficiency, and power.
One of the areas they remain unsurpassed in is their management of large buildings and interiors. Their advanced variable refrigerant volume (VRV) air conditioning systems are capable of providing comfort throughout the entire property, no matter the size of it. One example of this awesome power is in a recent installation of such a system that we conducted. It also involved the installation of a ducted heating system, using the same principle as the VRV system.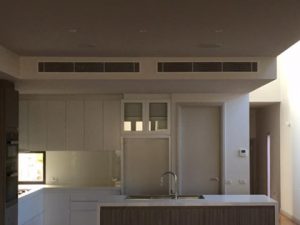 This home in Melbourne's east had two such VRV systems installed, which, along with the ducted balk heads, are concealed behind the linear grills that you can see at the top. The best part about this is that the actual infrastructure is completely out of sight, keeping in line with the home's contemporary design.
The use of these two systems in conjunction with one another effectively allows for an incredible power output. At the press of a button, the whole property could be made comfortable, if needed, and can be done quite quickly, too. This particular system also creates another advantage, the formation of two "zones".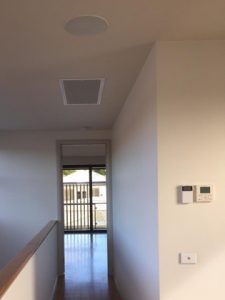 The vent above is dedicated for the upstairs level of the home, and is an indication of the creation of two distinct zones. Coming with its own separate temperature control system, it allows for the homeowner to fine tune the comfort levels of both upstairs and downstairs separately to their heart's content.
The quality of the temperature and power of the air aren't compromised between the two zones, meaning that occupants both downstairs and upstairs will be able to enjoy comfort. All in all, the combination of Daikin systems, along with the dual control systems, creates a home that can be have a liveable temperature in it at all times.