What Is the Quietest Type of Reverse Cycle Air Conditioning?
May 03rd, 2023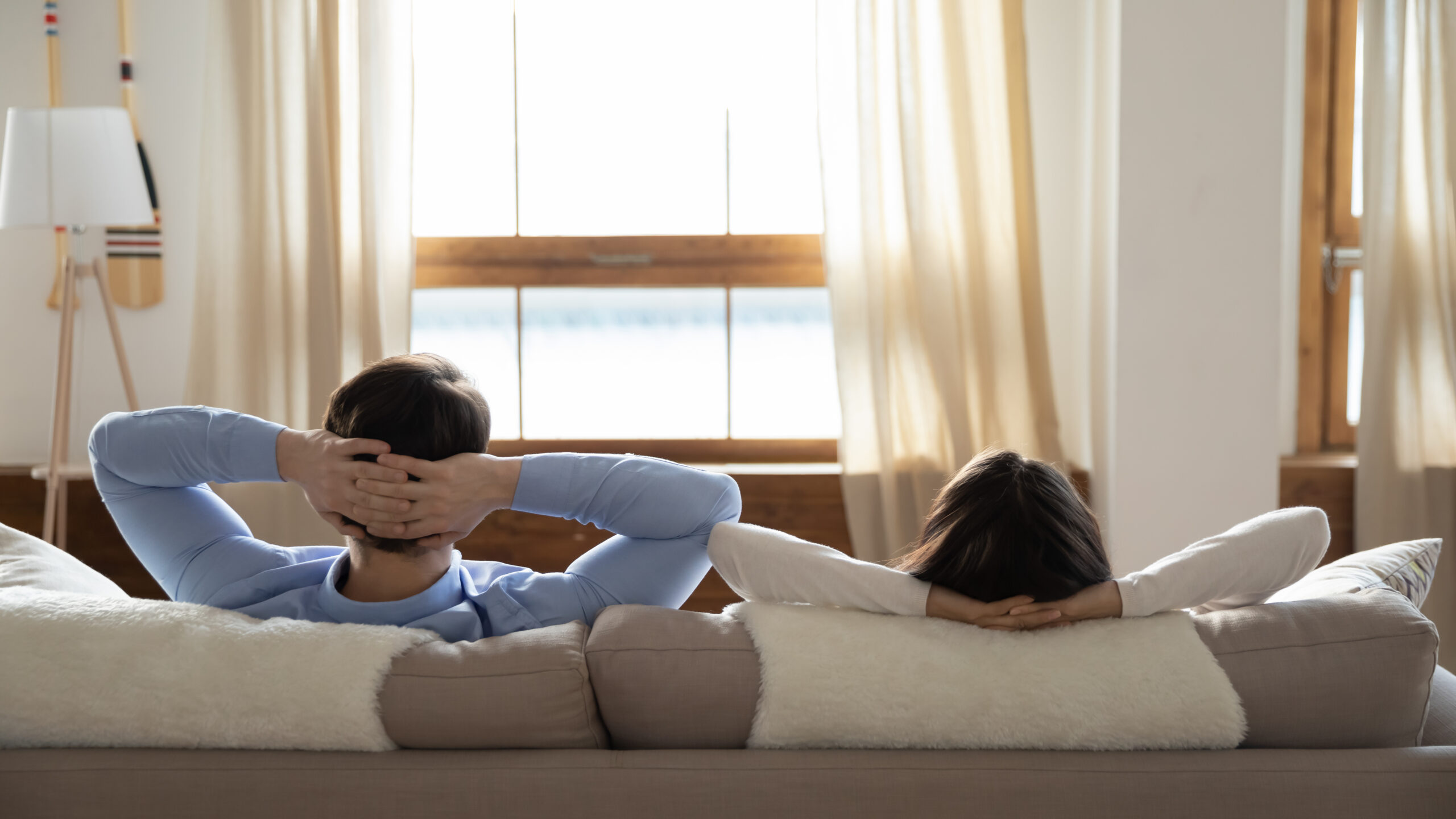 If you want complete comfort from an air conditioning system, we recommend reverse cycle units. These systems offer both a heating mode and a cooling mode from one unit, ensuring comfortable temperatures in summer, winter, spring, and autumn.
Reverse cycle systems also boast incredible efficiency, helping to keep your electricity bills in a comfortable range.
However, comfort isn't just about the right temperature or the most affordable system. It's also about how much noise you have to put up with.
After all, you're not going to feel very comfortable if achieving the perfect temperature means you can't hear yourself think!
No air conditioner is silent, but many systems really can achieve whisper-quiet performance.
Here is our guide to some of the quietest air conditioners on the market today.
Why Are We Talking About Reverse Cycle?
Reverse cycle air conditioning has a number of advantages that help it stand out from the competition. If we were going to recommend one HVAC solution for your home or business, it would be reverse cycle.
Here are a few reasons why:
Up to 600% energy efficiency with low power consumption
One of the best ACs for the environment
Excellent heating capacity and cooling capacity in one unit
Ducted or split to suit your property
Innovative technology and features
Reverse cycle systems offer all-electric heating and cooling, which lines up with a National and International move away from gas appliances.

We want to present you with useful information on the most popular type of heating and cooling on the market. That's why we're focusing on noise levels from reverse cycle systems in today's article.

If you're interested in evaporative cooling, refrigerated air conditioning, gas ducted heating, or another solution, you can always ask our team about the quietest system in those categories.

Interpreting Noise Level Information

How loud is too loud?

Air conditioner noise levels are generally measured in decibels (dB), or more specifically adjusted decibels (dBA).

The difference between dBA and dB is that dBA levels are weighted and adjusted based on the way the human ear works. In other words, dBA levels are a more accurate representation of what we're really hearing.

Some air conditioning brands will only list "sound levels" but others will list "sound pressure" and "sound power".

Sound pressure is more representative of what human ears actually hear, so this is the number that you should use in your comparisons wherever possible.

Finally, it's more important to look at indoor noise levels than outdoor noise levels, as you will be most directly exposed to indoor noise. Outdoor noise will be behind a brick wall and a few layers of insulation, and the outdoor unit may not be positioned anywhere near your most used rooms (living room and bedroom).

Here are a few decibel readings (dBA) and how they translate to real-world noises.

Most whispers are measured between 20dBA to 30dBA
The ambient noise in a quiet office, library, or residential area will be around 40dBA
Normal conversation is measured at about 60dBA
A vacuum clear can come in at around 80dBA
Some louder noises include a rock concert (120dBA) and fireworks (160dBA – depending on distance)

Which Reverse Cycle Air Conditioners Are Quietest?

Some of the Quietest Reverse Cycle Split Systems

Split systems are some of the most popular air conditioners in Melbourne thanks to their affordability and easy professional installation. You can get reverse cycle split system air conditioners that efficiently heat and cool any room they're installed in.

Split systems are capable of quiet operation due to their design, which is split into a quieter indoor unit and a louder outdoor unit (condenser unit). With the loudest part of the system located out of sight, out of mind, and out of earshot, you can look forward to quiet climate control all year round. The inverter technology in your split system air conditioning also assists with quiet operation, energy efficiency, and comfort. You can take advantage of all your split system's features directly from your remote control.

Some of the quietest split-system air conditioners include:

The Daikin Range, including the US7, the Zena, and the Alira
The LG WS Smart Series
The Panasonic Premium Reverse Cycle Inverter

Each of these split systems offers indoor noise levels as low as 19dBA, which is quieter than a whisper!

The units with the quietest outdoor operation are the Daikin Zena and Alira Models (43dBA), closely followed by the Daikin US7 (46dBA).

These outdoor noise levels are not much louder than ambient noise levels in a standard room.

If you're interested in split systems in Blackburn or across Melbourne, ask Australian Climate Systems to match you with the perfect heater and cooler.

Some of the Quietest Ducted Reverse Cycle Systems

Ducted reverse cycle air conditioning is perfect if you want to heat or cool the entire home. While split systems only target one room, ducted systems can deliver conditioned air via a series of ducts that are concealed in the roof.

Ducted systems can be zoned, which allows for individual temperature control in each room, and the air is expelled out of sleek outlets rather than prominent indoor units.

Ducted and bulkhead units are more expensive to supply and install, but it's well worth it if you're looking for central heating and cooling. Ducted systems are typically controlled via wall-mounted controls, but remote controls and smartphone/Wi-Fi control may also be available.

When it comes to noise levels, we've found that Daikin has a wide range of the quietest ducted units, including:

Daikin Premium Inverter – Indoor sound levels from 37.3dBA (Single Phase)
Daikin Inverter Ducted – Indoor sound levels from 33.3dBA (Single Phase)
Daikin Slimline Ducted – Indoor sound levels from 35dBA (Single Phase)

To learn more about air conditioning in Dandenong, Box Hill, Rowville and the surrounds, contact Australian Climate Systems for advice.

6 More Things to Consider for a Quiet Air Conditioner

As well as the noise level rating, here are some other factors that will contribute to the loudness of your air conditioner.

1. Quiet Mode and Similar Features

Many reverse cycle air conditioners have convenient features like Quiet Mode, Night Time Mode, Sleep Mode, and Eco Mode, which help to reduce the system to its quietest level. Simply push a few buttons on your remote control for quiet operation.

2. The Age of Your System

Older reverse cycle air conditioners will generally be noisier for several reasons:

Years of wear and tear can force your system to work harder, resulting in louder overall operation.
Newer systems are equipped with the latest noise-reducing technology, from specially designed air grilles to aerodynamic fan rotors.

Keep in mind that while your air conditioner may have been the quietest model a few years ago, it might not be nearly as discreet today.

3. The Condition of Your System

As well as age, the general condition of your system can contribute to excessive system noise.

If your system is experiencing loud humming, rattling, squeaking and squealing, buzzing, popping, clicking, grinding, or hissing, contact a heating and cooling technician ASAP.

These noises could signal the need for air conditioning repairs, maintenance, or even a new system. Our expert team can help you get your HVAC back to its quietest and most energy-efficient best!

To avoid unnecessary noise, it's best to service your system every 2-3 years.

4. Fan Speed Settings

Reverse cycle heaters and coolers are forced air systems, meaning they utilise fans to direct airflow across a room or throughout your home. Higher fan speeds help to heat or cool your home quickly, while lower fan speeds are best for temperature maintenance.

Lower fan speeds will also make less noise, so you can always run your system on lower fan speeds for quiet operation.

For some products, noise level ratings will include minimum noise levels as well as noise levels on high fan speeds.

5. Positioning of the Outdoor Unit

When installing an air conditioning unit, it's essential to position the outdoor system in a location that will minimise noise pollution and maximise acoustic comfort. Ask your air conditioning technician to place it away from the most used areas of your home and as far away from the boundary of your property as possible to avoid complaints from angry neighbours.

Generally, you will have more flexibility on the placement of a ducted outdoor system compared to a split outdoor system. Our team will always ensure your indoor and outdoor units are installed in the ideal location.

6. Ask for Recommendations and Look at Reviews

At the end of the day, you can't go past personal experience. If you have family and friends who have recently installed a reverse cycle air conditioner, ask them if they're happy with how quiet the system is. You can also check out online reviews for first-hand opinions on the quietness of various models, as well as other factors of performance. Air conditioner size can also affect noise output, so keep that in mind when you're reviewing different types of air conditioners.

Looking for a Quiet Reverse Cycle Air Conditioner?

Whether you're after a split system air conditioner or a ducted unit, Australian Climate Systems can pair you with an energy-efficient, affordable, and high-performance air conditioner that's also whisper quiet! We can also service a noisy system to get it back to its best.

Call 03 9726 4444 or contact us online.