When to Service Your Gas Heater – Explained
June 05th, 2023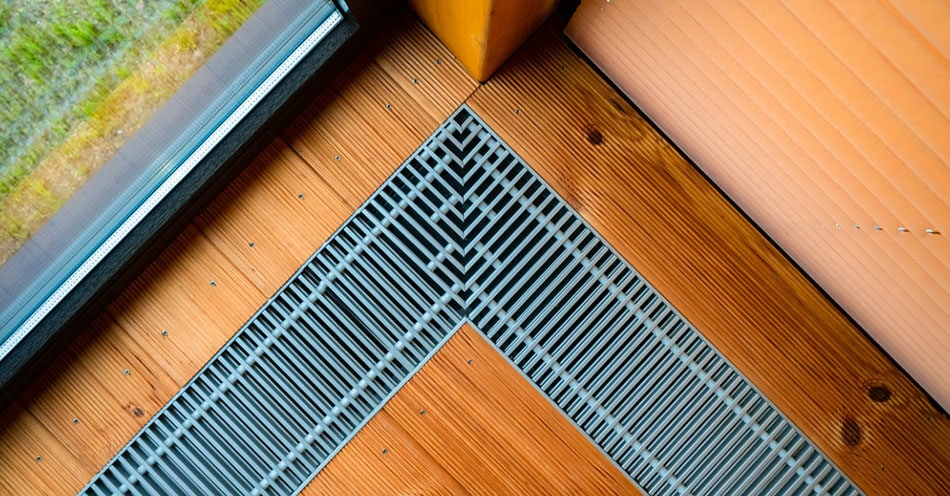 Gas appliances play a major role in our day-to-day lives. From cooktops to hot water and heating, we rely on gas for a wide range of tasks. Of course, if you live in Melbourne and have the deal with our long winters, a quality gas heater is invaluable.
Despite all of the benefits we receive from gas appliances, it is our collective responsibility to ensure that they are as safe and efficient as possible.
Although there are many efficient and effective gas heaters available, every system needs proper maintenance. This way, you'll continue to receive consistent performance and make sure that minor issues don't become major.
For gas ducted heating, we recommend that servicing takes place at least once every 2 years. Put simply, if you fail to schedule a professional service, your ducts will be dust – Both figuratively and literally full of dust!
Whether you own a traditional gas heater or gas based ducted heating, this article will break down the main reasons to organise a regular heating and cooling service. In addition, we'll also answer some common questions that you may have.
Why is servicing recommended once every 2 years? 
Unless you are cleaning the air grille of a ducted system, gas servicing is never a DIY job. Gas is a potentially toxic substance that must be handled with care and approached with caution. This is why it is always best to leave it to the professionals.
There are multiple reasons to arrange a gas heating service, including safety, efficiency and overall performance. Maintenance work also helps to extend the eventual lifespan of your system. Servicing/preventative maintenance restores key components to the proper condition to avoid inefficiency or inconsistent heating – Remember, subpar performance is likely to leave you with higher energy bills.
Product warranty is another important aspect that you can't ignore. Luckily, the vast majority of new gas heaters will come with a recommended timeline for servicing, which is always best to follow. In some cases, failing to organise the service within the specified window can void the warranty.
If you need to arrange an urgent service for ducted heating in Pakenham or any other part of Melbourne, please contact us now.
Who can service my gas heater?
Servicing and maintenance must be handled by a professional with the necessary licensing, training and accreditation. Specifically, they must have the certification to handle gas fittings, appliances and heaters. As outlined by Energy Safe Victoria, gas heater servicing requires Type A gas qualification. You can check and verify this with the HVAC Company beforehand.
Once on site, an accredited technician uses cutting-edge technology to detect everything from carbon monoxide leaks to technical faults and electrical issues.
At Australian Climate Systems, our gasfitters are fully qualified and accredited. We have a wealth of experience with everything from open-flue heaters to space heaters and gas ducted central heating. In addition, we also have specific expertise with Daikin, Rinnai, LG, and many other leading manufacturers.
What will a gas ducted heating service involve?
For gas ducted heating, a service generally involves 10 steps. These are:
1. Cleaning/inspecting the fan
2. Testing the thermostat and any associated controllers/devices
3. Checking the heat exchanger for any physical damage
4. Cleaning the return air grille and associated filters
5. Running general performance tests
6. Assessing airflow from all outlets
7. Checking the gas connection for any leaks
8. Electrical component assessment and repairs (if necessary)
9. Completing any ducted heating repairs (if necessary)
10. Making recommendations
Obviously, the time and extent of this process will vary depending on whether you own a single gas heating unit, gas log fire or a ducted system.
What will happen if I don't get my gas ducted heating serviced?
As ducted heating works by drawing in air, your ductwork will naturally fill up with dust, dirt or debris. While the system will have filters, even those components can become clogged if they are not properly cleaned.
Although a build-up of dust won't necessarily lead to a full system failure, it can still affect the overall performance and efficiency. This typically causes the ducted system to work harder to heat the required area, which not only translates to higher running costs but also shortens its overall lifespan.
This is why cleaning is a major part of any quality gas ducted heating service. An experienced heating and cooling technician will get into the difficult areas, clear out your ductwork and make sure everything is in tip-top shape.
A regular service will both prevent any serious issues and allow you to save money by avoiding expensive repairs. Think of it this way – the last thing you want is for your gas heater to break down in the middle of a freezing winter's night.
What about gas log fires? Do they need servicing too?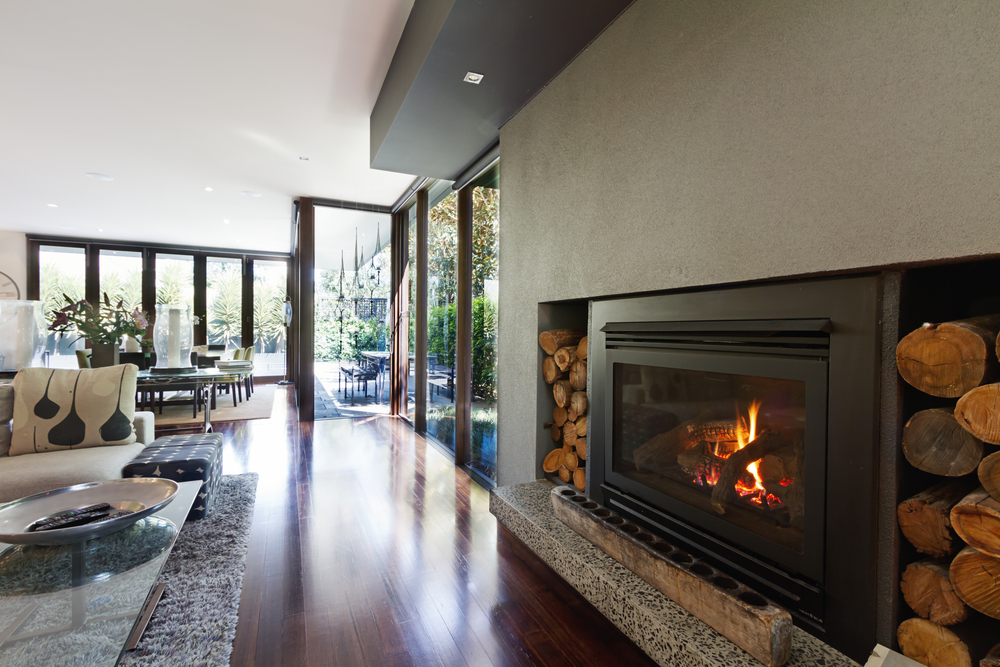 Yes. Whether you own a glass-enclosed or open gas log fire setup, an annual or once every 2-year inspection is recommended. While you can perform some DIY maintenance (such as cleaning the glass surface), a professional service will involve several specialised tasks. This can include:
Glass assembly and maintenance
Cleaning the flame sensor, ignitor and gas burners
Checking for gas leaks and carbon monoxide
Ventilation checks


Finally, a professional will be able to provide a dated service certificate. If an issue is detected, the technicians may either conduct on-the-spot repairs or arrange a suitable time for follow-up repairs.

What are some of the signs that a service is required?

Beyond the recommended 2-3 year guidelines, there are a number of signs that every gas heater owner should keep an eye out for. If you notice any of the following issues, don't hesitate to contact your local licensed HVAC company.




Unusual smells
A build-up of dirt or debris
A faulty pilot light
A yellow flame (take immediate action)
Higher than average energy consumption


These are just some of the common problems that may occur. If something seems to be out of the ordinary, it is always a good idea to play it safe and schedule a service. Remember, gas appliances require the expertise of a licensed professional.

I own an old gas heater. Should I get it inspected?

Yes. In recent years, more and more information has surfaced about the dangers of carbon monoxide spreading in homes. Both open-flue heaters and older ducted systems have been shown to produce unsafe carbon monoxide levels. This may lead to anything from a flu-like illness to serious and potentially deadly consequences. Therefore, it is highly recommended that you organise an inspection from a licensed gas technician.

Even if there isn't an issue, this could be an excellent opportunity to upgrade and invest in a newer more efficient system. Whether it's a mounted split system or ducted heating, there are endless options available that do not have the same risks as your old gas heater.

Is it worth switching to a split system?

With so many high-quality split systems on the market, this is always worth weighing up. Switching to a reverse cycle air conditioner is also a great way to go gas free. Of course, this depends upon the size of your home or business, as well as how cold the property tends to get in the winter months.

Modern-day split systems come with a range of intuitive features that not only result in superior efficiency but also comfort, usability and capacity. While these systems offer a wide range of benefits, they too need servicing to remain clean and avoid any technical faults.

If you want a viable alternative to gas, you can always reach out to us for a great range of split systems in Melbourne. Our qualified team has the experience and skill set to carry out a seamless installation, as well as regular servicing and repairs.

Don't Neglect Your Gas Heater

As we've covered above, un-serviced gas heaters can lead to higher energy costs, costly repairs, and most importantly, create an unsafe environment.

While newer units will generally have a set timeline for an upcoming service, once every 2-3 years is the industry recommendation. Neglecting your gas heater will only increase the likelihood of future safety, functional and warranty issues.

As WOMO Service award winners for the past 7 years, we are Melbourne's trusted source for gas heater servicing and repairs. Our team covers all corners of Melbourne's South and Eastern suburbs. We can also provide a specialised Bonaire gas heater service or Brivis gas heater service.