Why Choose Daikin As Your Brand of AC This Summer
December 13th, 2018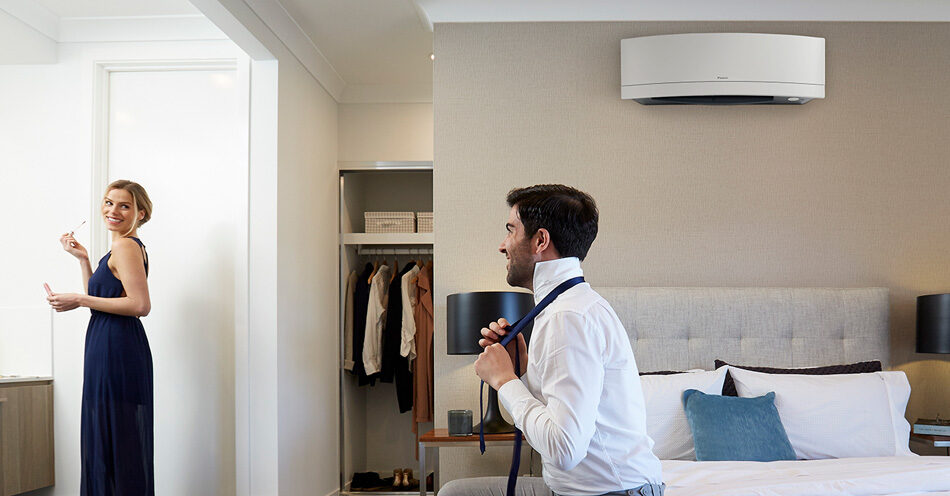 Now that the summer season is fast approaching, it is time to replace old air conditioning units with new and better models. However, the market is filled with many brands, giving us so many options to choose from.
As much as possible, we don't want to spend our summer investing in an air conditioning unit from a faulty brand. Here, we will give you the top five reasons why Daikin is the perfect AC brand for you this season.
#1: Strong and sustainable
Like a good old pal, you'd want an AC unit that does you a solid everytime. Daikin is guaranteed to be very durable and efficient even with continuous use. This is because its air conditioning units are equipped with world-class technology. Its quality manufacturing also ensures your Daikin unit will last you a long time.
#2: Cost-effective performance
Old or faulty AC units can cause energy bills to skyrocket over the years. Because of this, many consumers are eager to find alternatives without compensating on comfort. Daikin is powered by energy saving technology developed by professional air specialists thus making it easy on your wallet when paying energy bills.
#3: Reputable brand
There are various types of air conditioning units that consumers can choose from. It can range from split systems to centralized ACs. Since there are so many brands available, you wouldn't want to get swayed easily by features that do not deliver. As a reputable leader in the field of air conditioning, you can trust that a brand like Daikin ensures quality with every product as it is sold in over 150 countries worldwide.
#4: Adapts to space
Some air conditioners take too long or too fast to cool a room or a whole area. This can be caused by either of the two things: perhaps the AC unit being used is too small or too big, or the unit's performance is not sufficient for the space. World-class brands such as Daikin can cool a wide range of areas, from 10 square meter households to 150,000 square meter stadiums, and even a 300,000 square meter skyscraper!
#5: Perfect temperature control
It's frustrating when setting your AC unit temperature is a challenge. This is a big hassle especially for storage rooms filled with goods that are sensitive to temperature changes. With Daikin, you won't have to worry about spoilage because you can control temperatures just the way you want it.
If you're ready to elevate your home or business' cooling system, get in touch with us and we'll help you find the right Daikin air conditioning product for you!