10 Features That Make Panasonic Air Conditioners a Great Choice
October 28th, 2022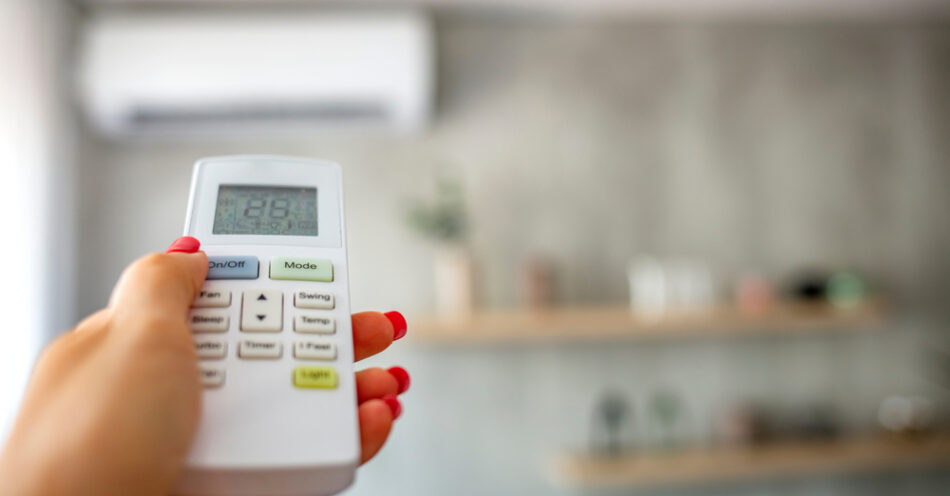 With a legacy spanning more than 100 years, Panasonic has become a household name for product quality and innovative household appliances. From microwaves to refrigerators, washing machines to air conditioning, Panasonic do it all.
So, why should you choose Panasonic for air conditioning?
In this article, we're going to explore 10 of the most impressive features on offer when you select a Panasonic air conditioner.
What Type of Air Conditioning Is Available with Panasonic?
Panasonic offers a range of Heating, Ventilation and Air Conditioning (HVAC) products.
Their residential solutions include ducted systems, split systems, multi-head split systems, ventilation fans, smart controllers, and Variable Refrigerant Flow (VRF) systems.
Their commercial applications also include cassette and ceiling systems in addition to everything offered in the residential range.
In the residential cooling market, Panasonic's most popular form of air conditioning is undoubtedly the split system.
Perfect for cooling a single room, split systems comprise an indoor unit that's wall-hung or ceiling-mounted, as well as an outdoor unit located on a nearby exterior wall.
If you're looking for split systems in Melbourne, you can't go wrong with Panasonic.
Whether you choose a split system, a ducted system, or a commercial ceiling unit, the type of cooling on offer from Panasonic will be refrigerated air conditioning.
Refrigerated coolers are known for operating at their best regardless of outdoor temperatures. If you're looking for effective cold air that's precisely controlled to the degree using a thermostat, then refrigerated cooling is perfect for you. Simply close your doors and windows and let your Panasonic air conditioner go to work!
10 of the Most Impressive Features on Offer from Panasonic Air Conditioners
1. Cooling Only or Reverse Cycle
Everyone knows that air conditioners offer excellent cooling in the height of summer. What some people don't know is that reverse cycle air conditioning also offers heating in winter!
Panasonic offers reverse cycle heating and cooling across its full range of air conditioning units, including split systems. If you would prefer a cooling-only unit, these are also available.
2. Total Air Solutions with nanoe™ X
Most air conditioners have air filters to trap dust and other airborne particulates. But Panasonic take air quality to the next level with their nanoe™ X air purification system!
By harnessing air sterilisation technology, nanoe X can inhibit viruses, bacteria, pollens, and other allergens that are circulating in the air!
While many air conditioners leave you feeling dried out, nanoe X can also hydrate and moisturise the skin, which can contribute to an improved complexion!
Finally, the nanoe X system can also stop mould growth in its tracks and break down other hazardous airborne substances.
The nanoe X air purification system is prominently featured in Panasonic's split system air conditioners.
If you're looking for split systems in Mooroolbark or Templestowe that can do all this and more, ask Australian Climate Systems about a Panasonic split system.
3. Odour Removal
Have you ever turned on your air conditioning only to be met with a funny smell? This is a problem that many ACs can have, but not Panasonic systems.
Your new Panasonic air conditioner features a function that prevents odour on start-up. When the system turns on, the fan remains switched off for just a moment while any odour inside the system is effectively suppressed and removed.
4. Impressive Outdoor Operating Range
Panasonic air conditioners are well and truly set up for Australian conditions!
First of all, these systems are refrigerated, not evaporative, which means outdoor conditions (specifically humidity) do not affect day-to-day operations.
However, every Panasonic system has some sort of outdoor unit, and these units can be affected by extreme heat or cold.
You'll be happy to know that selected Panasonic air conditioners have an operating range between -20°C to 46°C!
For reference, there are only two days on record that have been colder than -20°C in Australia, and neither of those temperatures was recorded here in Melbourne!
When it comes to heat, parts of the country have certainly tipped over 46°C, even above 50°C in some cases! However, these days are few and far between, and the hottest day anywhere in Victoria was in Hopetoun, where the Mercury climbed just above 46, maxing out at 48.8°C!
5. A Range of Control Options
These days, homeowners want more than just a remote or a wall-mounted interface to control their air conditioning. As well as wall-mounted controls and remote controls, Panasonic Systems also offer a range of other options, including:
WLAN: Control your AC from anywhere you have a Wi-Fi signal using your smartphone.
Voice-activated control: Use voice control to turn your system on or off via your smartphone or smart assistants like Alexa and Google Assistant
Cloud technology: Take advantage of Panasonic's Smart Cloud Solution to control your AC!
6. Inverter Controls for Greater Energy Efficiency
Panasonic air conditioners offer excellent energy efficiency across the board, with high energy star ratings available on many systems.
Inverter controls are available on Panasonic air conditioners to take this energy efficiency to the next level!
Inverter controls are increasingly common for air conditioning systems, and it is worth checking that your unit includes inverter technology. Basically, the inverter allows the compressor to speed up and slow down gradually, rather than just being switched on at full power or switched off.
This gradual acceleration and deceleration allows for more energy-efficient operation and also contributes to more consistent and comfortable airflow. For higher energy savings, superior comfort, and optimised air conditioning, you need a system with an inverter!
7. 24-Hour Timer
Many Panasonic air conditioners come with a 24-hour timer that allows you to time when your system switches on and off. Panasonic's AC timers can be programmed to the hour and the minute, offering excellent flexibility.
For example, you can set your system to switch on 15 minutes before you get home from work, meaning you can come home to a warm house in winter and a cool house in summer. You can also set the system to switch off by midnight so you don't need to worry about accidentally leaving it on all night while you sleep!
Another great option is to set the system to turn on for an hour in the morning while you get ready, all without having to remember to switch it off when you walk out the door!
Air conditioner timers can save you money, reduce your energy bills, and offer you complete convenience and peace of mind.
8. Every Mode You Could Ever Want!
It's common for modern air conditioners to come with a range of modes to make your life easier. Here are a few of the familiar and more innovative modes you can select on your new Panasonic system:
Eco Mode: Helps you maintain a comfortable temperature while saving energy and keeping your electricity costs low.
Quiet Mode: Perfect for when you're sleeping! This mode prioritises quieter operation while still keeping you warm or cool.
Mild Dry Cooling: Some air conditioners really dry you out when they're running. This mode allows you to maintain the set temperature without a rapid decrease in room humidity, allowing for more comfortable air.
Powerful Mode: For quick heating and cooling, simply activate the Powerful Mode. This function cranks up the power and airflow for when you need fast comfort at home.
These are just some of the modes on offer when you choose Panasonic split systems in Ringwood or the surrounds. Talk to our team to find out more!
9. Self-Diagnosis and Other Smart Features
Have you ever thought that your air conditioner was working fine only for it to suddenly break down?
Panasonic's self-diagnosis function can diagnose and identify the problem when a malfunction occurs. The unit will then display the relevant alphanumeric code. You can then call Australian Climate Systems and quote this code for fast Panasonic air conditioning services and maintenance. We might even be able to recommend something you can do to resolve the error yourself!
This is just one of the smart features available when you choose Panasonic systems. Other features include smart efficiency options to automatically improve cost-effectiveness and energy efficiency, as well as the ability to assign user control permissions to certain remote users.
10. Panasonic's Parts and Labour Warranty
Panasonic offers a 5-year parts and labour warranty with all air conditioning systems for complete peace of mind and unmatched quality.
You can come to Australian Climate Systems for all your Panasonic air conditioning repairs. Our team offers warranty repairs as well as all the other repairs you need.
Are You Interested in a Panasonic Air Conditioner Unit?
When it comes to Panasonic air conditioners in Melbourne, you can turn to Australian Climate Systems! We offer the best range of Panasonic split systems for homeowners. If you're looking for split systems in Camberwell, Lilydale, or the surrounds, we have you covered.
For system selection and installation, as well as all the repairs and maintenance you need, contact us today. Australian Climate Systems can pair you with the best Panasonic air conditioners or recommend other major brands to ensure you get the perfect air conditioning solution.