Heat & Cool Function with Split Systems
September 14th, 2019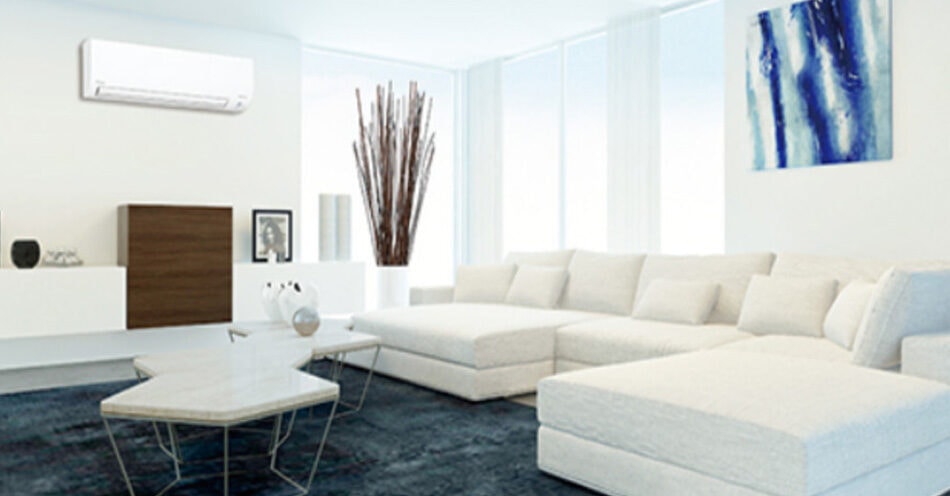 Our Aussie climate can be pretty unpredictable. As the saying goes in Melbourne, 'four seasons in a day!'. Cold, raining, hot, then windy, we get all sorts of weather conditions in one day here and it makes for a challenge when it comes to making sure it is always comfortable in your home.
If you're looking for a worthwhile investment for your place, you should upgrade your AC to a split system, so it can heat or cool quickly and easily. Split systems are a popular choice among homeowners. The Daikin Split System, in particular, is loaded with additional benefits you can enjoy.
What are Split Systems?
A split system is a centralised air conditioner consisting of an outdoor unit and an indoor unit. The outdoor unit primarily houses the evaporator coil, condenser and compressor. The indoor unit, meanwhile, has the cooling coil, air filter and long blower.
Additionally, modern split systems use reverse-cycle technology, meaning they can both cool and heat your home. Through split system air conditioning, you can experience toasty warmth in the middle of winter and perfect chill in summer.
Saving with Split Systems
One of the biggest advantages of split systems is how economical these can be. Split systems are usually cheaper than most centralised AC units. Best of all, you're getting two functions of both cooling and heating for the price of one.
Daikin Split Systems have also developed their products with cost-efficiency in mind. Using Daikin's inverter technology, you get to save more by cutting down running costs.
The Daikin Advantage
Daikin is a world-renowned brand that continues to push boundaries with modern and innovative products. Their mission to deliver 'comfort by design' reflected by their commitment to design and engineering, enabling the delivery of cutting edge units that are at the top of the class when it comes to efficiency and effectiveness.
Daikin air conditioning systems meet the Australian ISO 9001 quality standard and ISO 14001 environmental certification standard for environmentally friendly production processes. So you know you are dealing with high-quality systems produced with the greatest care.
To learn more about Daikin and Split Systems drop into Australian Climate Systems today. We're a locally owned and operated business that offers a wide range of products for all your cooling and heating needs.
Contact us today at 03 9726 4444 or click here to learn more about our latest offers.