How to Keep Your Heating System Working Well
April 22nd, 2022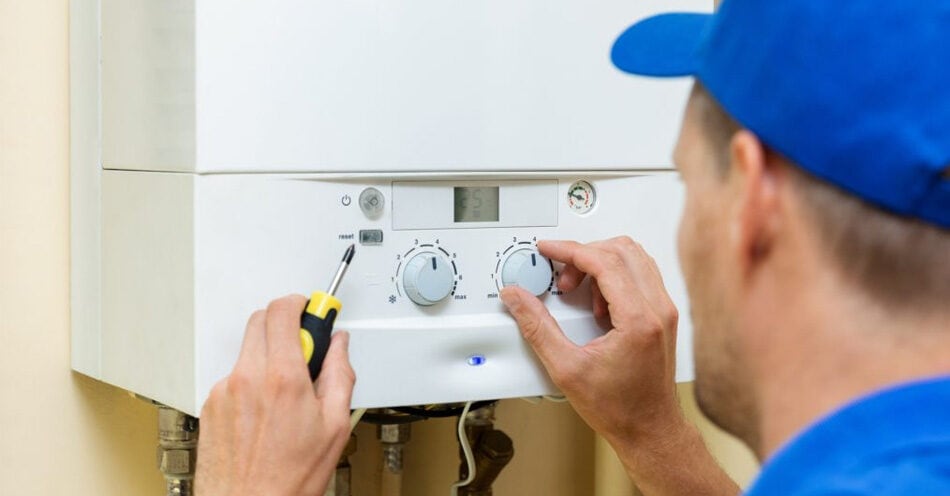 Your heating system keeps you comfy and warm all winter long. If your heater begins to malfunction, you will have to suffer through more than just cold draughts in your home. You'll probably have to fork out a hefty sum of money for repairs, or worse, a full replacement.
Emergencies with your heating system are another issue altogether, and they're definitely not something you want to encounter as a homeowner.
To prevent all of this from happening, you need to take care of your heating system and keep it in good working order.
Here's how to keep your heating system working at its best.
Keep Your Heating System Professionally Maintained
Prevention is better than repair when it comes to heating systems, so you have to keep yours well maintained. Before peak heating season, arrange a professional tune-up for your system and check its internal components. If required, your air filters should be cleaned or replaced too. Ensuring there are no damaged parts will also help prevent further problems from arising in the future. 
Keeping your heating system well maintained has other perks too. By taking care of your heater, you can improve your level of comfort and enhance air quality, all while consuming less energy!
Professional Heating Maintenance Checklist
Do you have reverse cycle heating and cooling or gas ducted heating in Melbourne? Here are some of the steps that may be involved in professional maintenance:
1. Checking and testing your heater's controls
2. Checking and cleaning the components in the furnace
3. Inspecting vents and air ducts
4. Thermostat testing
5. Testing the ignition and checking the flame in gas systems
6. Checking the heat pump in reverse cycle systems
7. Testing for carbon monoxide leaks
Routine maintenance should be carried out by a professional technician every 2-3 years. It's best to arrange heater maintenance before peak heating season (in spring or summer).
Hydronic Heating Maintenance Checklist
Hydronic heaters are unique because they use boiling water rather than hot air to keep you warm and cosy. Professional hydronic heating services may include checking and cleaning the boiler, radiator maintenance, power flushing, timer and header replacements, and checking for water leaks.
A qualified service technician from Australian Climate Systems will look at the following elements of your hydronic system:
1. Bleeding your radiators

2. Refilling water

3. Checking the boiler

4. Opening valves

Do you have hydronic heating in Lilydale or across Melbourne? By following these DIY maintenance tips and investing in regular servicing, you can keep your system running at its best!
Arrange Repairs As Soon As There Is a Problem
As well as regular maintenance, you should also invest in professional repairs for your heater. This is essential whether you have ducted heating in Doncaster, hydronic heating in Ringwood, or a split system heater and cooler.
Targeted repairs can get to the bottom of the issue and fix your heater before the problem gets worse. You could have an issue with your furnace, boiler, or heat pump, to name just a few common problems.
Keep An Eye Out for Warning Signs
When your heating system is on the edge of breaking down, it will start showing signs of a problem. These may include unpleasant odours, weak airflow, loud noises as it operates, as well as a marked increase in your energy bills. Before it all comes to a head, it's best to call the professionals for heating repairs and services. 
Give Your Heating System a Break
Your HVAC system is just like any other piece of equipment. If you overuse or misuse your heater, it is likely to break down sooner. Constantly adjusting the temperature and running your heater all day and night will put added strain on the system.
To give your heater a rest, make sure you turn it off when no one is at home and when you go to bed at night. When you are using your heater, maintain a temperature of between 18°C and 20°C. This consistent temperature will be good for the longevity of your system, and it will also save you money on your energy bills. 
Every degree you add to your thermostat can increase your energy use by 10% or more, which will increase your running costs and wear down your heater. 
Upgrade Your Thermostat
If you don't already have a programmable thermostat or a smart thermostat, upgrading can help you get the most out of your system. Programmable thermostats can allow you to precisely set your temperature, put your heater on a timer, and control your system remotely.
By optimising your heater settings with a smart thermostat, you can reduce energy use and minimise wear and tear. 
Other Steps You Can Take for Reliable and Efficient Heating at Home
– Look into duct sealing: Your heater can lose a lot of energy due to leaky ducts. By sealing your ducts, you can create more efficient heating and air conditioning at home.
– Clean and replace filters: Professionals aren't the only ones who can replace filters. You can clean and replace filters too, especially in systems like split system heaters and coolers.
– Enhance insulation: Your heater won't have to work as hard if you improve the insulation in your roof, walls and floors. Sealing windows and doors can also improve heating performance and increase the longevity of your system.
– Utilise window coverings: Using your window coverings wisely can increase your comfort and give your heater a break! When the sun is shining, keep your drapes, curtains and blinds open. When the heater is on and there is no natural warmth, close your window coverings to trap the heat.
 – Install double glazing: Laminating or double glazing your windows is another way to retain heat in your home and make your heating more efficient. If you can't afford new double-glazed windows, you can look into retrofit double glazing for your existing windows.
We've Got You Covered Here at Australian Climate Systems!
At Australian Climate Systems, we specialise in industry names like Bonaire and Brivis, to name a couple. 
We can assist you with ducted heating services, ducted heating repairs, and comprehensive solutions for hydronic heaters, split systems, gas log fires, space heaters, and outdoor heating. We can also offer you upgrades on compatible systems, including multiple controllers, Wi-Fi connectivity, and zoned heating and air conditioning.
Whether you want to install new ducted heating in Templestowe or you need repairs for hydronic heating in Melbourne, we've got you covered.
Ready to make your heater purchase? Need to arrange maintenance or repairs? Call us on 03 9726 4444 or shoot us a message today and get a free quote!