Multi-Head Split System Air Conditioning Explained
February 18th, 2022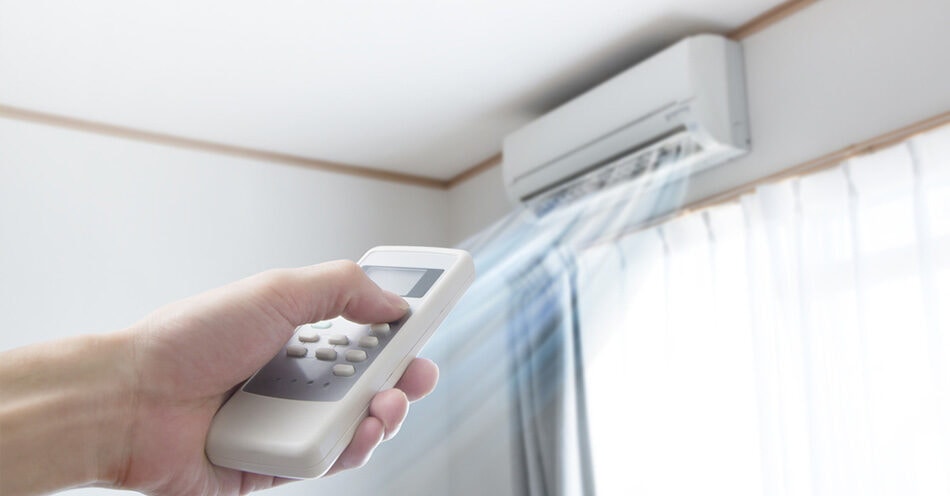 Want to invest in whole-home heating and cooling without having to install extensive ductwork throughout your property? With a multi-head split system, or multi-split system, you can achieve just this!
Multi-head split systems allow you to install indoor units in rooms throughout your home while only having to install a single outdoor unit.
Keep reading to find out more about multi-head split system air conditioning. We'll cover the biggest advantages of multi-head air conditioners, as well as how they work, how they compare to single split systems, and when they're right for your property.
What Is a Multi-Head Split System Air Conditioner?
A split system air conditioner is a type of cooling that is split between an outdoor unit and an indoor unit, also known as the "head unit". These two units are connected by pipes and wiring, and they allow you to enjoy effective room cooling. Because the noisiest part of the system is outside your home, you will enjoy quiet operation when using your system.
Traditional split system set-ups are designed to heat or cool one room at a time, or adjacent rooms if they're close enough together. These systems have one outdoor unit for every indoor unit, and each system operates independently.
Multi-head split system air conditioners allow you to run multiple indoor head units from a single outdoor unit. Just like with split systems, each indoor unit can be controlled independently, but you only have to worry about installing and maintaining a single outdoor unit.
Depending on the brand and set-up you choose, you can have 5 or more indoor units connected to a single outdoor unit.
If you're interested in multi-split systems in Melbourne, including supply and installation, split systems repair, and split system services and maintenance, Australian Climate Systems can assist you!
How Do Multi-Head Split System Air Conditioners Work?
Multi-head split systems are essentially an extension of standard split system air conditioning units, and they work in the same way.
Your multi-split air conditioning system will have a single outdoor unit (condenser), which is the powerhouse of your air conditioning. Inside your home, you will have multiple indoor units, which disperse cool air throughout your rooms.
When you activate a multi-split system air conditioner, it will draw in ambient hot air and cool it before circulating it back throughout your room. This process continues until the desired temperature is reached.
If you have a reverse cycle split system, your air conditioner will also act as a heater. In heating mode, the process is reversed. The system draws in air from your room, heats it, and redistributes it to keep your home nice and warm. You can invest in multi-split systems in Mitcham, Mooroolbark, or across Melbourne and enjoy heating and cooling all year round!
Single Split Systems Vs Multi-Head Split Systems: A Comparison
Aside from the obvious difference, how do split systems and multi-split systems compare?
Is it worth getting a multi-head split system when you can just install several single split system units?
Here's our advice:
Installation
Multi-split system installations can be more complicated in terms of pipework as they involve connecting multiple indoor units from one central point. However, a multi-split system setup also simplifies and reduces your electrical costs at installation.
Only having to install one outdoor unit is another major advantage of the multi-split setup. This saves space and minimises the visual impact that air conditioning has on your home.
For most small to medium homes, a single outdoor unit is all that's required for your multi-split system needs.
Running Costs
It will be cheaper to run a single split system compared to a multi-head split system, but this set-up will only be useful for heating or cooling one room.
By carefully selecting each indoor unit, you can greatly curtail your multi-split system running costs. Each indoor unit can be different, meaning you can install compact, more energy-efficient units in smaller rooms, and larger, more powerful units in open spaces.
As well as this, your outdoor unit will continue to use some power in stand-by mode. To minimise these stand-by costs, it's much smarter to connect multiple indoor units to one outdoor unit, rather than having a 1:1 set-up.
Maintenance and Repairs
It's true that multi-split systems are more complicated, and in theory, this means more can go wrong.
However, this complication is offset by the fact that you only have one outdoor unit to care for.
If you had one outdoor unit for every indoor unit, then your maintenance and repair requirements would undoubtedly be greater, even with the simpler set-up.
Performance
Running every indoor unit simultaneously will affect the performance and efficiency of your multi-head split system, as they're all using the same outdoor unit.
However, there are also many ways that this setup can work in your favour.
Let's say you're cooling two rooms at once – a large living space and a smaller bedroom. At first, the two units will be competing, but as the smaller bedroom reaches temperature, that unit will power down. After this, all the power will go to the unit in your living space, greatly accelerating its cooling capacity and allowing you to reach optimal comfort levels.
Similarly, if you're only cooling one room at a time, a multi-split system is likely to offer better performance than an equivalent single split system.
That's because the outdoor unit on the multi-split system usually has a higher power capacity than any single indoor unit. This basically allows your indoor unit to work beyond standard capacity, especially when it's the only unit being used in the house!
When to Choose a Multi-Split System
If you want to heat and cool multiple rooms in your home or office, a multi-head split system could be perfect for you.
These systems are probably the closest you can get to whole-home cooling if you don't have the space for ducted air conditioning. They're also perfect if you can accommodate ducted cooling but you don't want to commit to the more complicated installation process.
Multi-head split systems are suitable for properties of all sizes, including smaller and larger homes, and they offer individual temperature control throughout your home or business.
If your property is large enough, you may not be able to run each indoor unit from just one outdoor system. In these cases, you may wish to consider a combination of single split systems and multi-split systems. It could be beneficial to install a single split system in your main living space and a multi-split system that serves the rest of the home.
Australian Climate Systems is on hand to recommend the best option for you. Whether you're looking for multi-head split systems in Yarra Glen or the best heating and cooling for your property, we can ensure you get the finest air conditioning solution.
5 Advantages of Multi-Head Split Systems
1. Space-Saving and Visually Appealing
Enjoy heating and cooling in multiple rooms throughout your property with only one outdoor system! Perfect for when you lack outdoor space or you want to minimise the visual impact of your air conditioning.
2. The Ultimate Solution for Personalised Heating and Cooling
With a multi-split system, each indoor unit can be different! Select from a range of sizes, as well as floor, wall, and ceiling mounted models!
With individual control, you can set different temperatures in each room, and with reverse cycle technology, you can warm your home in winter and cool it in summer.
3. Heating and Cooling Where and When You Want It (for excellent energy efficiency!)
Only want to heat or cool the room you're currently in? With a multi-head split system, this couldn't be easier!
The same effect could be achieved with reverse cycle ducted air conditioning, but this way, you don't need to mess around with zones or ductwork.
And that brings us to our next point!
4. No Need for Ducts!
Ducted systems are a fantastic way to heat or cool your property, but they're not for everyone. You might not have the floor or ceiling space to install ductwork, or you might not like the idea of installing ductwork in an existing property.
Multi-split system installations are much simpler, and as we've already said, they can achieve the same results.
5. They're Split Systems but Better!
Melbournians love split system air conditioners. Unfortunately, split systems are only useful for heating and cooling one room or a few nearby spaces. Multi-split systems take everything great about split system air conditioning and spread this throughout your property.
They're modern, sleek, energy-efficient, affordable, and come with a range of great features, from advanced air filtration to inverter technology to intelligent sensors.
Find the Right Heating and Cooling for Your Property
Based in Melbourne for more than 25 years, Australian Climate Systems can assist you with supply, installation, repair, and maintenance for your heating and cooling needs.
We offer split systems from brands such as Daikin, LG, Panasonic, ActronAir, and Rinnai. We also specialise in evaporative cooling, refrigerated cooling, and a wide range of other heating and cooling solutions.
To get started with multi-head split systems or to discover the right air conditioning solution for your property, chat with our licensed installers and technicians today.