14 Things to Consider Before Installing a Split System Air Conditioner
December 09th, 2022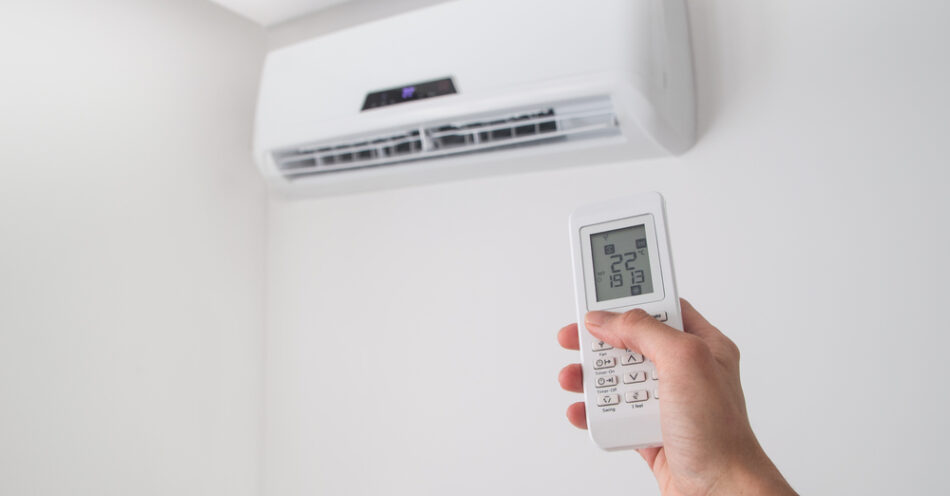 So, you've decided to buy a split system air conditioner. You're either selecting the perfect system or you've already finalised the model and preparing for installation.
Split systems are a great choice, but there are a few things you'll need to think about to ensure you love your AC for years to come!
As experts in split system installation, maintenance, and repair in Melbourne, our team can ensure you've dotted all the i's and crossed all the t's.
Just like split system air conditioners themselves, we've split our article into two sections:
Things to Consider Before You've Selected a Split System.
Things to Consider Ahead of Installation Day.
Let's get started.
Things to Consider Before You've Selected a Split System
If you're almost settled on split system air conditioning or you just need to select your exact model, these tips are perfect for you.
As you probably already know, this type of air conditioner is split between an indoor unit (the head unit) and an outdoor unit. Split systems are space heaters and coolers, meaning they're designed to maintain the perfect temperature in a single room, such as a bedroom, living room, or home office.
If this sounds good to you, check out the following tips to ensure you're choosing the best split system air conditioning unit for your needs.
1. Your Split System Must Suit Your Space
Unlike a ducted air conditioner, each split system is designed to suit only the room it's located in. When you're selecting your system, you need to think about the rooms you want to heat or cool.
For example, if you want split systems for the bedroom, you might want to select a unit that is specially designed for quieter operation. In a larger living room, you might need more heating and cooling capacity, and in a small home office, you will need to consider a slimline indoor unit.
If you live in a double-storey home, you already know that heat rises! So, can you install a split system in a second-storey room? The answer is yes! You can mount the outdoor unit on the wall above a pitched roof or it can even sit on a flat roof.
It's common for second-storey walls to be made of a rendered material rather than solid brick, and this can affect the style of installation. But rest assured that your heating and cooling technician can come up with a solution for upstairs bedrooms and living rooms!
Finally, consider whether you want to heat and cool one room or multiple rooms. If you want to install several split systems, consider whether standalone installations or multi-split installations are best for you. Standalone split air conditioner installations are simpler but require one outdoor unit for every indoor unit. Multi-split installations can be more complex but allow you to run multiple indoor units off a single outdoor unit.
You can learn more about multi-split system air conditioning here.
2. Make Sure Your System Is Correctly Sized
Any heating and cooling technician worth their salt will ensure your split system is the right size for your room, so you shouldn't have to worry about this too much yourself.
However, it's worth knowing a bit about these things so you can ensure you're being sold the right system. When considering split system size, you need to ask yourself:
How big is the room? Larger spaces generally require larger split systems.
How well insulated is the space? You may need a larger system to compensate for poor insulation.
How many windows are there, and how large are they? Windows are one of the main sources of heat loss, so extra windows might mean extra size on your system.
What are the walls made of? This is another matter of insulation. Solid brick will hold in the heat or cool better than other materials.


When looking at air conditioner size, you can't just consider the physical dimensions of your air conditioning unit. Rather, you need to think of size in terms of power. For every square metre of space (length x width), you need approximately 0.15 kW of power.

If you end up with an oversized system, it will constantly use excess energy and cost you more to run than it should. Choose an undersized system and it will overwork itself, which also results in higher running costs as well as premature wear and tear.

3. Consider Your Budget When Buying

When selecting a split system, you need to think of the budget in terms of installation costs as well as ongoing costs. You don't want to buy a cheap AC upfront only to find out that it chews up power and sends your energy bills sky-high every month!

Generally speaking, higher upfront costs result in lower energy usage and better running costs, but this won't always be the case. Check out the energy efficiency ratings of each system in your price range and look for the best deal.

Speaking of energy ratings…

4. Make Sure Your Split System Has Inverter Technology and Great Energy Efficiency

Energy efficiency means less power consumption, lower electricity bills, better heating and cooling performance, less maintenance, and more eco-friendly operation.

A more energy-efficient system will consume fewer kW of electricity to produce the same heating and cooling results. There are many ways to measure energy efficiency. The easiest way is to check out the energy star rating for heating and cooling performance when selecting a split system.

Make sure your system also comes with inverter technology. Basically, inverter technology allows the compressor speed to increase and decrease gradually, like a car smoothly accelerating and decelerating. This allows you to slash your energy consumption compared to traditional compressors, and it can also result in greater comfort, quality, and performance in terms of airflow. Non-inverter air conditioners are increasingly uncommon, but it pays to make sure your split system is fully equipped.

5. Think about Air Quality When Installing a New Split System

When you're installing an air conditioner, you're probably thinking about hot air and cold air, which is fair enough. But you should also take a moment to think about clean air!

Modern split systems offer not only air filters but advanced air purification technology. For example, Panasonic split systems come with Nanoe X Air Purification, which can eliminate bacteria, neutralise odours, and much more.

Before settling on a system, take a moment to consider these air purification features, especially if anyone in the home has asthma, allergies, or respiratory issues of any kind.

6. You Have a Range of Aesthetic Options for Split Systems

We talked before about size from a practical perspective, but your split system also has a range of aesthetic options.

Different brands of air conditioners come in a variety of shapes, sizes, and even colours! You may wish to select a unit to specifically suit your space, whether that's a sleek, slimline unit or a larger unit in a colour other than standard white.

Aesthetic considerations shouldn't be at the top of your list, but you should keep them in the back of your mind when finalising your system selection.

7. Finally, a Quick Word on Reverse Cycle Air Conditioners

Throughout the article so far, we've referred to split systems as heating and cooling devices. If you have a reverse cycle split system, this is 100% true.

These days, more and more split systems are reverse cycle units, but there are still cooling-only options available. If you're looking for heating and cooling from one system, make sure you've selected a reverse cycle split system.

Things to Consider Ahead of Split System Installation Day

If you weren't already sure, you now have all the information you need to select the best split system. A professional will take care of the split air conditioner installation on your behalf, but it's still worth knowing about the process so you can state your preferences and ensure the job is being done properly.

Here are some split system installation considerations.

8. Positioning Your Split System's Indoor Unit

When positioning your indoor unit, it's best to combine your preferences with the expertise of the installer. Here are some things to consider:


Install the indoor unit high on the wall, usually in the middle of the space.

Ensure there is adequate clearance above the indoor unit on either side to allow for optimal airflow and easy servicing (approx. 15cm or more).

Where possible choose an exterior wall for easier installation (a wall that connects to the outside of the property on the other side).

Many people choose to install the indoor unit right above where they live/sleep (i.e., above the couch or bed). This allows the cool or warm air to reach you quickly without having it blow on your face.

On the other hand, some people avoid placing the split system directly above the bed or couch to avoid water damage in the rare case of leaking. For similar reasons, some people avoid placing the split system above the TV.

Split systems can be placed above windows. Try to choose an indoor unit of a similar length for design and aesthetic purposes.

Most people don't want their indoor unit to be a feature of the room, so they avoid placing it nearby other feature items such as portraits or large mirrors.

Try to keep your unit away from heat-generating appliances (such as stovetops and coffee machines) as this can affect the functionality of your unit, including the thermostat reading.

9. Positioning Your Split System's Outdoor Unit

You are less likely to have preferences when it comes to the outdoor unit, so you can leave this one to the installer. Here are some things to consider:

The outdoor unit should be installed on a strong, sturdy wall. For easy installation, select the other side of the wall that the indoor unit is already installed on.

Avoid direct sunlight on the outdoor unit – choose a shaded area whenever possible.

Ensure the outdoor unit is installed far away enough from shrubs, trees, and other vegetation so leaves and twigs do not get caught in the unit.

There should be plenty of clearance on all sides of the outdoor unit so air can flow freely.

The outdoor unit may be installed on or near the ground or it may be wall-mounted. Reasons to wall-mount the unit include uneven or unfinished ground, installations near driveways, installations near garden beds, townhouse installations, and much more.

10. Keep a Proper Distance Between Indoor and Outdoor Units

As well as considering indoor and outdoor units separately, you also need to think about them together.

For optimal heating and cooling and the simplest split air conditioner installation, the indoor and outdoor units should not be separated by more than approximately 15 metres. If they can be installed on either side of the same wall at optimal heights, this is the best possible outcome.

11. Make Sure You Choose the Right Wall

Not all walls are made equally. We've already noted that you should choose an exterior wall for your indoor unit whenever possible. You should also make sure the walls are strong enough to hold your indoor and outdoor unit respectively – so no false walls, uneven walls, foam-rendered walls, etc.

Sometimes you may know the exact nature of your walls better than the installer, and you can mention if you think a wall is not appropriate for installation. Rest assured, however, that a quality installer will always select the best wall for your installation.

12. Power and Drainage Considerations for Your Split System

The indoor unit and the outdoor unit of your split system both have drainage requirements, and your system needs to be installed with these requirements in mind. Your installer will consider all of this, but the main thing to remember is that you may need a condensation pump if you install your indoor unit on an internal wall rather than one that is connected to your building's exterior.

When it comes to power, you need to make sure your switchboard is capable of handling your new split system. Your heating and cooling technician can let you know if an electrician may be required for switchboard upgrades.

13. Choose a Nearby Installer for Peace of Mind and Speedy Solutions

Your technician should install your split system perfectly, but there's always the rare chance that something will go wrong. As well as this, you may experience issues down the track that require quick attention. Partnering with a nearby heating and cooling professional will ensure that an expert is never far away if you need split system maintenance or warranty repairs.

For quick installation and maintenance for your split systems in Lilydale, Mooroolbark and the surrounds, look no further than Australian Climate Systems!

14. Split System Installations Should Be Customised to Suit You and Your Property

The installation advice listed above won't always apply to your circumstances, so it's important to partner with a professional who listens to your needs and considers the features of your property.

For example, you might want the split system in your bedroom to cool the space rather than blowing on you directly. In this case, installing the indoor unit to one side might be better than installing it in the centre of the room.

Similarly, while external walls are ideal for split system installations, there might not always be one available. You should partner with an installer who is adaptable and can complete the installation on an internal wall with as few added complexities and costs as possible.

Always think about how you want to enjoy your heating and cooling and make sure your split system is installed to optimise this experience.

Always Leave Split System Installation to the Professionals

It's important to know your preferences and understand the fundamentals, but ultimately, you should leave the final installation process to the professionals.

This will ensure your unit operates at its best and it will protect you if there has been a problem with your installation. Professional split air conditioner installation is also a safety concern, and doing it yourself will void your warranty.

To professionally install split systems in Croydon, Boronia, and all nearby areas, look no further than Australian Climate Systems. We're Melbourne's leading heating and cooling professionals!

Trust our team to recommend, supply, and install split systems according to your property's needs and your climate control preferences.