Benefits of Buying A Gas Heater This Winter
April 22nd, 2022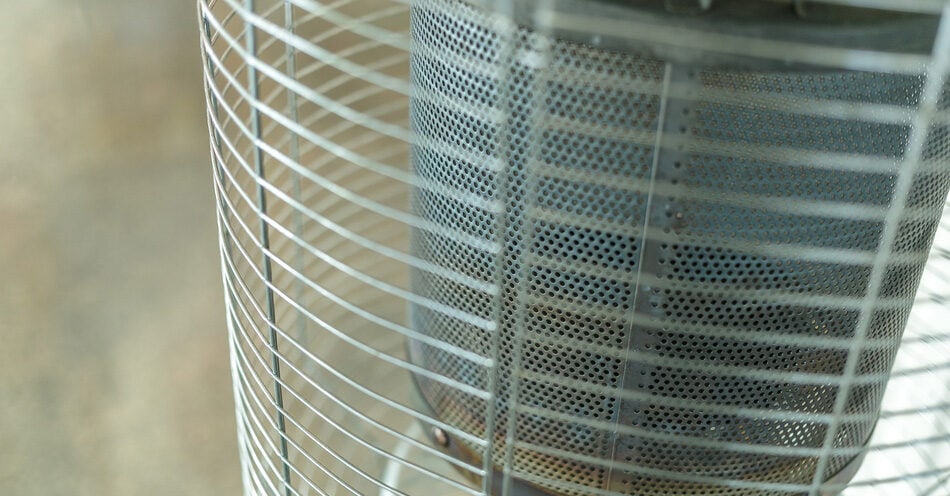 Natural gas heaters are a popular choice for fending off the winter chill, but how do they fare in comparison to other heaters? With so much choice available, it's hard to know what you should expect when buying a gas heater.
If you want to learn all about gas heating, our experts are here to help. Read on to find out the top benefits of gas heating, including a comparison of different types of gas heaters. 
We'll also touch on gas heating vs electric heating, looking at how they compare in terms of affordability and eco-friendly operation. If you want to learn more about gas vs electric, you can check out this article here.
Now, let's get started with the benefits of natural gas!
Gas Heaters Work Fast
There are plenty of options for heating your home or business, but none of them works as fast as gas.
When you switch on your gas heating unit, the ignition immediately activates and warmth starts spreading throughout your property. If you have ducted gas heating, your whole home can warm up at once, and if you have a space heater, your room will be cosy in no time at all.
A fast-working heater doesn't just provide premium comfort and instant heat. It can also save you money. After all, a heater that starts working faster can be switched off sooner!
Gas Heaters Can Get Warmer
The main purpose of your heater is to produce heat, and gas systems excel in this department. Natural gas heaters have been proven to produce higher air temperatures compared to their electrical counterparts, especially in extreme weather conditions.
While you're unlikely to need the extra temperature range offered by gas, it's good to know that you're getting the gold standard with a natural gas heating system.
The Ambience of a Wood Fire (Without the Smoke!)
Wood fires might have authenticity, but they also come with smoke, ash, and unpleasant smells.
Gas log fires offer the most romantic, aesthetically pleasing way to heat your home. If you want an authentic wood-fire appearance with the cleanliness and reliability of gas, this option could be perfect for you.
As well as gas log fires, you can enjoy clean, allergen-friendly heating with all gas systems. Modern gas systems combine advanced filtration with internal combustion to ensure your air is always clean and never dry.
Just make sure you purchase a flued system and invest in regular carbon monoxide testing for complete peace of mind.
Ducted Heating Offers Whole-Home Comfort
With central heating on your side, you can heat your entire home at the same time. Gas ducted heating distributes warm air throughout your property via a series of ducts. While gas ducted heating isn't the only method available, it's certainly Australia's favourite whole-home heating solution. You can get gas ducted heating in Box Hill and across Melbourne with Australian Climate Systems.
If you're looking for an alternative central heating solution, consider a ducted reverse cycle system. Instead of gas, these systems utilise electricity and heat pump technology to heat and cool your home.
Take Advantage of Flexible Zoning Options
Gas ducted heating is great, but what happens if you don't want to heat your entire home at once? That's where zones come in.
Modern gas ducted heating systems utilise zoning. This allows you to divide your property into different sections and heat each section separately. Some zoning systems allow you to create and control 10 or more zones, all with different temperature and airflow settings. 
Zoning allows you to reduce your energy output, save money on your gas and electricity bills, and heat your home in a way that suits you. Gas ducted heating and zoning are a perfect match, allowing you to enjoy a personalised, optimised, and efficient heating experience.
Gas Heaters Are Aesthetically Appealing
No matter what style means to you, a gas heater can deliver.
If you want a heating system that blends in with your décor and is barely noticeable, a ducted system is ideal. The ductwork is completely concealed above the ceiling or below the floor, meaning all you see is a wall-mounted controller and some sleek vents or grilles.
Gas-powered hydronic heating is another solution that's barely noticeable. Heated water moves through fully-concealed pipes to warm up your home. Underfloor hydronic heating is completely invisible while modern radiators, heated towel rails, and other accessories will seamlessly blend in with your home's décor.
If you want to create a statement piece in your home, there's no better way to do it than with a gas log fire. With realistic flame technology, gas log fires can be integrated into your living room to create a romantic, eye-catching finish.
If you're looking for a simpler solution, unobtrusive space gas heaters are also available.
Gas Heaters Offer Excellent Efficiency
We've already talked about a few ways that gas heaters can enhance your energy efficiency. Their superior warmth and fast heating speed will work wonders for your energy bills and your carbon footprint.
As well as this, gas heaters have an excellent yield rate of 90% or higher. This means that at least 90% of the energy produced by a gas heater will be transformed into heat.
Of course, every heating system is different and some options will be far more efficient than others. Always refer to energy star ratings to determine the efficiency of your gas heater.
Natural Gas Is Still Affordable
It's important to know you're getting your money's worth from your heater. When it comes to running costs, you can't go wrong with gas.
Gas heaters are generally less expensive to run than electric heaters. Some are more expensive upfront, but their efficiency and performance make them an inexpensive investment in the long run.
While natural gas prices have risen over time, gas heating remains the cheaper option in the majority of cases. According to Canstar Blue, gas heaters are still cheaper to run per hour compared to their electric counterparts. Gas is generally also a cheaper option for your stovetop, clothes dryer, and hot water system. If you're keeping a close eye on your electricity bills, running all these systems through natural gas could be an excellent option for you.
Gas Heaters Are Environmentally Friendly!
In Australia, the vast majority of electricity is produced by burning coal. When compared to gas, coal has a different chemical structure that results in far greater emissions.
In fact, natural gas is responsible for just 13% of household emissions across Australia despite producing 44% of our household energy. This demonstrates just how eco-friendly and energy-efficient gas can be!
While gas is one of the better options for eco-friendly heating, it's not the best. An electric system that is powered by a heat pump and supported by solar panels could theoretically produce zero greenhouse gas emissions. To achieve this, you will need to invest in a reverse cycle system and significant solar infrastructure.
On the other hand, many homes in Melbourne are already equipped with gas heaters, making them the easiest way to enjoy eco-friendly heating.
With Gas, the Choice Is Yours!
These days, there is quite a range of gas heaters available, all with slightly different features and benefits. We've already mentioned many of the most popular gas heating options in this article, including gas ducted heating, gas log fires, and hydronic heating with a gas boiler. With gas heating technology advancing all the time, it's easy to find a system that's suited to you.
At Australian Climate Systems, we can help you find a heater that's suitable for children and pets. Your gas heater will also be equipped with a range of safety features and convenient upgrades. Our team can also help you understand all the features of your new heater in order to get the most out of your experience!
From supply and installation to heating maintenance and repairs, Australian Climate Systems has you covered across Melbourne. Whether you're looking for ducted heating installations in Ringwood or hydronic heating servicing in Burwoood, we're here for you. 
With proper heating installations and ongoing services, you can relax and bask in the warmth of a good gas heater. Contact us today for comprehensive assistance!