Top 5 Things to Know Before Buying Each Type of Air Conditioner
October 05th, 2022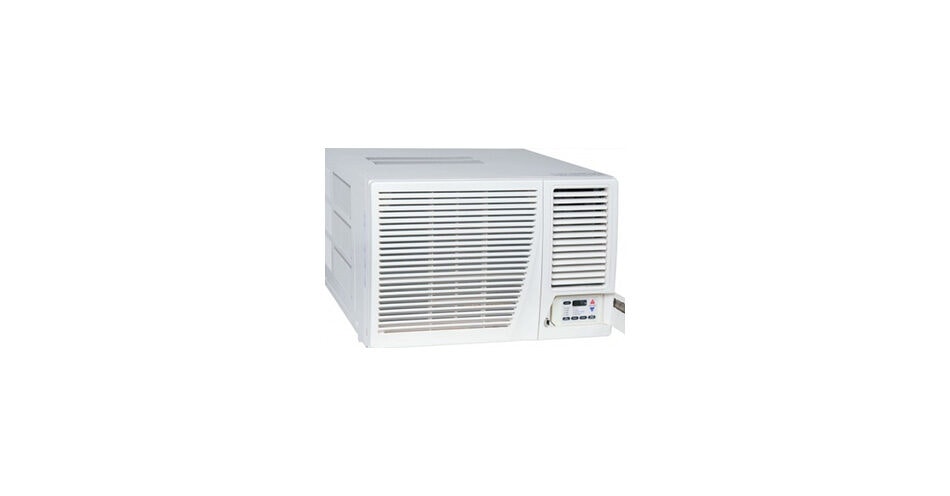 Still searching for the best air conditioning in Melbourne? This guide has you covered.
At Australian Climate Systems, we are experts in air conditioning from Templestowe to Kilsyth and beyond! We've put together 5 things to know before buying each type of air conditioner. In this article, we will cover:
5 Interesting Facts about Air Conditioners in General.
5 Things to Know Before Buying Refrigerated Air Conditioning.
5 Things to Know Before Buying Evaporative Cooling.
5 Things to Know Before Buying Split System Air Conditioning.
Let's get started.
5 Interesting Facts about Air Conditioners in General
1. Each model has an outdoor temperature operating range
While all air conditioners bring cool air into the home, their efficiency will depend on the temperature outdoors. Each air conditioning system has a limit to the outdoor temperature it can operate under. It is a good idea to buy a system that is suitable for the outside temperature of the region you live in. You can rest assured that the air conditioners available from Australian Climate Systems are all designed to operate at maximum efficiency during Melbourne's summer months!
2. Even your AC can get frostbite!
Funny as it may sound, even your air conditioner can get too cold! The outdoor heat exchanger coils can develop frost around them in exceptionally low outdoor temperatures. That's why many air conditioners have an automatic de-icing feature. Here in Melbourne, you won't need to worry too much about this problem!
3. If you are in a hot and dry climate, evaporative coolers are best
Evaporation is one of the oldest and most natural forms of cooling, and it's also the best in dry, hot conditions. That's because evaporative coolers work by adding moisture to the air, which makes your environment cooler and more comfortable.
4. Check the noise level for peaceful nights and sane neighbours
What's more important – the coldest air conditioner or peace and quiet when you sleep at night? With a modern air conditioner, you can have both!
Make sure you research the noise levels of your system before buying so you can purchase a whisper-quiet air conditioner. Some councils even have restrictions on the amount of noise coming from air conditioners, especially when they're installed outside and close to your neighbour's property. These days, it's not too hard to find a quiet, effective air conditioner. Ask our team for advice!
5. Check the fan speeds when buying an AC
Different fan speeds and modes will produce varying results and consume different amounts of electricity. Here are some of the common operating modes that your air conditioner may have:
Auto: Automatically chooses the mode required to keep the room at the chosen temperature.
Cool: Pumps heat from the inside to the outside.
Heat: Pumps heat from the outside to the inside.
Dry: Dehumidifies the air, while cooling only slightly.
Fan only: Blows air without heating, cooling or drying, which is useful when all you want is a naturally cool breeze.
5 Things to Know Before Buying Refrigerated Air Conditioning
1. Refrigerated Air Conditioning Is the Gold Standard for Crisp, Cold Air
If you're looking for air conditioning that produces powerful, precise, thermostat-controlled cold air, then you can't go past refrigerated air conditioning in Melbourne. Unlike evaporative coolers, these systems work effectively in all climates, from hot and dry days to humid environments.
2. With Refrigerated Air Conditioners, Doors and Windows Remain Closed
Refrigerated cooling systems are closed systems. They absorb air from inside your home, cool it down, and circulate it back throughout the property, with that process repeating to reach and maintain your target temperature. This means you need to keep the doors and windows closed when using the system. After all, you wouldn't want your AC to compete with all that hot Melbourne summer air!
3. Reverse That Refrigeration for Heating in Winter!
Are you looking for air conditioning in Lilydale or the surrounds that can also act as a heater in winter? With reverse cycle air conditioning, you can enjoy refrigerated cooling in summer, and thanks to modern technology, you can reverse the process in winter. Ask our team for an all-in-one heating and cooling system.
4. You May Be Eligible for Government Rebates When Installing a Reverse Cycle System!
If you love the idea of refrigerated cooling in summer and efficient heating in winter, check out the Victorian Home Heating and Cooling Upgrades Program. Eligible low-income homeowners or renters may be eligible for $1000+ in Government rebates when upgrading to an energy-efficient reverse cycle system with a high energy star rating. Learn more here.
5. Ducted Refrigerated Coolers with Zoning Offer the Best of Both Worlds!
Refrigerated air conditioning can get expensive, and it doesn't offer the best energy efficiency, especially if you have a whole-home ducted system. If you want the convenience of ducted air conditioning without having to constantly cool every room, ask us about zoning!
With zoning technology, you can split your home into several zones and cool each of these zones separately, which results in greater electricity savings and lower energy bills. When you want to cool the whole home, simply deactivate the zones and use your system as an ordinary ducted cooler. Of course, choosing systems with higher energy ratings can also help you slash your power bills.
5 Things to Know Before Buying Evaporative Cooling
1. Evaporative Coolers Are the Natural, Eco-Friendly Option
If you want to keep your energy usage and greenhouse gas emissions low, you should purchase evaporative cooling in Melbourne. These systems are the gold standard in environmentally friendly, energy-efficient cooling for several reasons, including:
Unlike refrigerated systems, evaporative coolers do not use environmentally harmful refrigerants
Electricity drawn from the grid in Victoria is powered by fossil fuels, meaning it's not great for the environment. Evaporative coolers have lower power consumption, resulting in a smaller carbon footprint and lower power bills
Evaporative cooling is based on the natural process of evaporation!
2. Evaporative Systems Offer Less Precise Cooling Than Refrigerated Units
The cool air produced by evaporative coolers is best described as a refreshing breeze. Because the cooling process is all-natural, you can't set a specific temperature and produce highly controlled cooling like you can with refrigerated systems. However, you can adjust the fan speed to bring in more cool air.
3. Doors and Windows Remain Open with Evaporative Cooling
Evaporative coolers continually bring new cycles of fresh air into your property. This is in contrast to refrigerated systems, which constantly recirculate the same air. In order to cycle fresh air through your home, you must have some doors and windows open when using your evaporative cooler. Some people will love this, as it lets you enjoy your day while keeping cool. Other people will prefer the feeling of sitting in a refrigerator to completely escape the sun!
If the evaporative method sounds like bliss to you, ask our team about evaporative air conditioning in Mooroolbark and surrounding Melbourne areas.
4. Evaporative Systems Struggle in High Humidity!
Evaporative coolers work by adding moisture to the air, so when the air is already full of moisture, these systems will struggle to cool down your home. Luckily, high humidity days are few and far between in Melbourne and are more common in tropical and subtropical climates. However, if you want a system that will work regardless of the weather outside, choose a refrigerated air conditioner.
5. Evaporative Systems Create a More Humid Environment
As we just said above, evaporative units add moisture to the air and don't work well in humid environments. However, in hot, dry climates, these systems work exceptionally well because they increase the humidity. Higher humidity levels are generally a great relief on dry days, especially when they come alongside lower temperatures.
If you hate having a dry, irritated nose, throat, and eyes when the A/C is on, then this process will also benefit you. With more moisture in the air, the breeze coming from your cooler is less likely to be dry and irritating!
5 Things to Know Before Buying Split System Air Conditioning
1. Split Systems Offer Refrigerated Cooling
The first thing to know about split systems is that they are another form of refrigerated air conditioning. You can also get reverse cycle split systems in Melbourne, which offer heating and cooling in one unit. You may even be eligible for the government rebates mentioned in the refrigerated cooling section of this article.
2. Split System Air Conditioners Offer Space Heating and Cooling
The main difference between split systems and the other types of air conditioners on this list is that they offer space heating and cooling, not central. This means that each split system is designed to heat or cool only the room it is located in. Unlike portable air conditioners or window ACs, these space units have full air conditioner capacity.
Split systems can be a great option for the bedroom, living room, or home office. If you want an air conditioner that can cool your whole home at once, split systems aren't the option for you.
3. Split System Installation Is Much Simpler
Are you looking for high energy star air conditioning in Burwood without the need for ductwork or complicated installations? Split systems are perfect for you!
These systems contain an indoor unit that typically sits high on the wall, as well as an outdoor unit that is located on the other side of the wall outside your property. All it takes to connect them is a small hole and a few wires and pipes.
4. All the Noise Is Kept Outside
One benefit of a split system is that you can split the noisy parts of the system from the quiet ones. Luckily for you, the noisiest parts of your split system are housed outside, meaning you don't need to worry about cranking up the TV every time you crank up the air conditioning. Modern split systems are even pretty quiet when they're outdoors, so you won't have to worry about complaints from the neighbours!
5. Multi-Split Systems Are Available
Multi-head split systems are an option if you're looking to replicate the abilities of a central unit with split systems.
With standard split systems, you need one indoor unit for every outdoor unit. This can lead to a very cluttered exterior!
With multi-split systems, you can run multiple indoor units off a single outdoor unit. Better yet, every indoor unit can be different in size, shape, and functionality, meaning you can select the right size air conditioner for every space. Each unit can also be controlled individually with a multi-split setup.
Do you want to replicate the experience of central air conditioning in Doncaster or the surrounds? Ask Australian Climate Systems about multi-head split systems.
Do You Know the Best Air Conditioner for Your Home?
The facts listed above can help you choose the best air conditioner for your needs. But if you're still not sure which cooler you need, Australian Climate Systems can help. We specialise in air conditioning sales and installations, as well as maintenance services and repairs in Melbourne's East.
For no-obligation advice on the best AC for your needs, contact us today or request an online quote for a reasonable price on your new system!