Your 12 Most Common Ducted Heating Questions Answered!
March 07th, 2022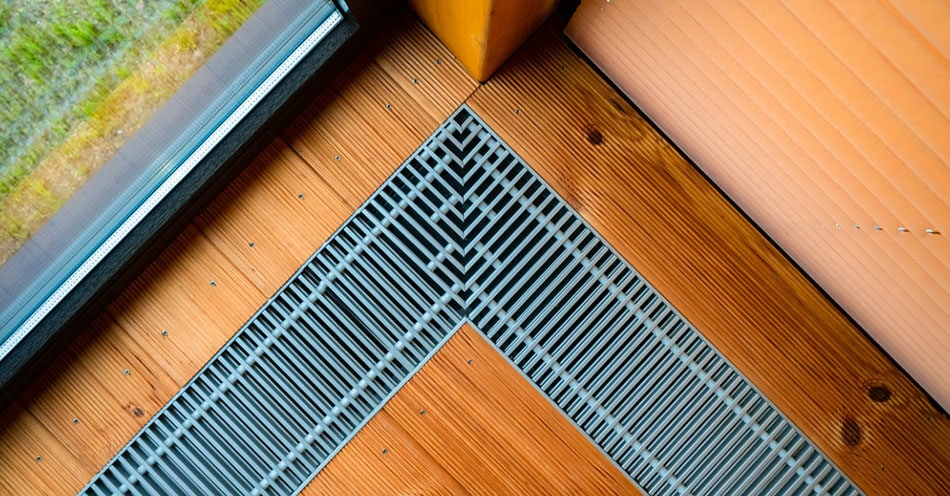 Central heating is one of the most popular ways to keep warm during Melbourne's bitter winter weather. Ducted central heating provides a whole-of-home heating option without the drawback of a bulky indoor unit. Instead, you enjoy warm air circulating around your home through a series of vents in the ceiling or floor.
As Melbourne's heating and cooling specialists, the team at Australian Climate Systems gets a lot of questions about ducted heating installations and services. That's why we've compiled this article of 12 common ducted heating questions with detailed answers.
Whether you're interested in ducted heating in Dandenong or Doncaster, this article is sure to have some relevant information for you. If you have any further enquiries that are specific to you, don't hesitate to contact Australian Climate Systems for yourself.
Without further ado, here are the answers to our most commonly asked ducted heating questions.
How Does Ducted Heating Work?
There are two primary options for ducted heating, but broadly speaking, they both work in the same way. Comfortable warm air is circulated throughout ducts installed in your ceiling or floor. This ductwork connects to the vents and grilles in each room of your home, allowing for effective and efficient heating of your entire house.
The exact method of heating will depend on the system you are using.
What Is Gas Ducted Heating and How Does It Work?
For most people, gas ducted heating will be what they think of when they picture central ducted heating.
A ducted gas heater draws in air from within your home, heats it up, and recirculates it via ducts and vents. The central heating unit in a gas ducted system utilises natural gas and a heat exchanger to provide superior thermal comfort. Other features of gas heaters include thermostats, remote controls, and wall-mounted controls.
What Is Ducted Reverse Cycle Heating and How Does It Work?
Reverse cycle heating is a newer way to heat your entire home, but it's becoming more popular by the day!
Just like with gas systems, reverse cycle heaters can utilise ducts and vents to heat your entire home. The big difference is that reverse cycle systems offer both heating and cooling in one!
Ducted reverse cycle systems are powered by heat pumps, which can absorb both hot air and cold air.
In heating mode, a reverse cycle system uses refrigerant gas to absorb heat from outside and then pump it throughout the ducts and vents in your home. These systems are incredibly energy-efficient and can effectively heat your home even on the coldest Melbourne days. They can be operated using remote controls or wall-mounted controls.
Is Ducted Heating Gas or Electric?
Once again, this depends on the type of central heating you choose.
As the name suggests, a ducted gas heater utilises gas to warm up the air in your home. This is usually natural gas, although in rare cases, you might use the more expensive LPG. While these systems heat the air using gas, some electrical components are present.
Reverse cycle heaters utilise a heat pump to transfer warmth from outside to inside. Heat pumps are powered by electricity, but not in the same way as conventional electrical heaters.
Conventional electric heaters use an electric element to directly generate heat. Reverse cycle heaters do not directly generate heat, but rather they absorb it from the environment. This makes reverse cycle systems much more eco-friendly and energy-efficient than conventional electric space heaters.
Can You Convert Ducted Gas Heating to Electric?
Gas ducted heating remains the gold standard in terms of pure thermal comfort. However, many Melbourne homeowners are considering the switch to reverse cycle systems for a range of good reasons.
First and foremost, gas has become more expensive over the years and this trend is likely to continue into the future. On the other hand, reverse cycle systems are becoming increasingly efficient and cost-effective.
In terms of environmental impact, energy-efficient electricity – and not gas – is seen as the way forward. As time goes on, there will be more of a push to electrify not just our heating, but our ovens, stoves, and other appliances. Solar technology is also likely to become more widely accessible, which will lower the running costs of reverse cycle heaters while making them even more environmentally friendly.
For all these reasons and more, making the switch to reverse cycle heating and cooling seems like the natural way forward for many people.
It should be noted that changing from a ducted gas heater to electric ducted heating is less of a conversion and more of a replacement. Significant renovation work will need to be undertaken and you will face considerable upfront costs.
If you want to change from gas to electric, a less invasive and more affordable option would be reverse cycle split system air conditioning. These electrically powered systems utilise the same heat pump technology as reverse cycle ducted systems. They have an indoor unit connected to an outdoor unit using just a few pipes and wires. You can install split systems in multiple rooms for wide coverage, and they are easier to install than a new ducted system.
Can You Use the Same Ducts for Heating and Cooling?
Whether you're looking for combined heating and cooling in Ringwood or Blackburn, there are multiple options for you.
If you have reverse cycle air conditioning, you have built-in heating and cooling! As mentioned above, the heat pump technology in a reverse cycle ducted air conditioner can effectively heat or cool your home.
if you have a ducted gas heater, you may be able to benefit from add-on cooling. This solution allows you to install refrigerated air conditioning and use the same ducts that you already have for your gas ducted system. Refrigerated air conditioners are extremely effective, and when paired with your gas heating, you will have an excellent whole-home solution. Talk to a heating and cooling expert to see if your ducts are suitable for add-on air conditioning.
An evaporative cooler needs a much larger ducting system, so you cannot run an evaporative cooler through the same ducts as a gas heater.
How Much Does Ducted Heating Cost to Run?
For any family, running costs will understandably be front-of-mind.
How much it costs to run your system will depend on the prices set out by your gas or electricity retailer, as well as factors like the size of your home and how often you use your heater.
Additionally, features like the energy efficiency of your system and zoning technology can make a big difference. A 6-star system with zoning technology will be significantly cheaper to run compared to a 3.5-star system with no zoning.
In general, reverse cycle heating is considered one of the most affordable options on the market, but both reverse cycle and gas heaters can be affordable to run when you make the right choices.
Our experts can give you a breakdown of how much your ducted heating might cost to run when you call us for a consultation.
How Much Does It Cost to Install Ducted Heating?
Upfront costs are the other major factor when it comes to ducted heating expenses.
Once again, you can expect the costs to vary depending on the size of your home, whether you have a single storey or multi-storey home, and other factors. Generally speaking, installing a ducted heating system while the home is being built is more affordable and straightforward than retrofitting, although both options are feasible.
You can expect to pay much more for central heating than room heating, but your reward is a whole-home solution that is sleek, energy-efficient, and affordable to operate.
As a starting point, you can expect to pay several thousand dollars for the supply and installation of a basic ducted system in a smaller home.
Ceiling or Floor – Where Should I Install My Ducts and Vents?
If you're installing ducted heating, you may have the choice between putting ductwork and vents in the ceiling or the floor. In other cases, the available space will dictate where ducts can be installed.
If you can install ductwork below the floor, this is often the preferred option for heating. There are two reasons for this. Firstly, heat rises, and secondly, ductwork in the ceiling is more likely to be affected by thermal fluctuations.
For gas ducted heating, underfloor ductwork is preferred whenever possible. For reverse cycle heating and cooling, you will need to consider whether air conditioning or heating is your main priority. At the end of the day, both the ceiling and the floor can be used for your ductwork as long as there is enough space.
If you have vents on the floor, you might be worried about how warm they get. You can rest assured that the surface of your heating grilles or vents will not get hot enough to burn, meaning they're safe for kids and pets. In fact, clever cats often love snuggling up on a warm heater vent on a cold winter night!
How Often Does Ducted Heating Need Servicing?
Whether you have a reverse cycle system or a gas heater, we recommend ducted system servicing every 2-3 years.
Preventative maintenance checks will ensure your system remains as efficient, effective, and affordable as possible. In gas systems, checking for carbon monoxide leaks is also essential during your scheduled service.
As well as servicing and maintenance, you should invest in ducted heating repairs whenever you notice any problems with your system. A ducted heating professional can help you resume normal operation and get your system back to its best. Servicing and repairs can also help you avoid expensive and disruptive problems that could otherwise crop up in the future.
How Do You Clean Central Heating Ducts?
Luckily, you can take care of basic duct cleaning yourself. Simply remove the grilles or vents, pick up large items by hand, and vacuum inside the ducts to gather other excess debris. If you have children or pets in the house, you can find anything from pencils and crayons to pet dander in your ducts!
You can read more about cleaning your heating ducts here. If a more thorough clean is what you're after, you can always contact the professionals.
I'm Interested in Ducted Heating for My Melbourne Home. What Are the Next Steps?
Contacting a heating and cooling professional is definitely the way to go! Australian Climate Systems can help you decide between gas and reverse cycle ducted heating, as well as guiding you through other types of air conditioning and installation options. Our team installs ducted systems for new homes and existing properties.
If you have an existing ducted heater, we're also available for all the repairs, maintenance, and servicing that you need.
Whether you're ready to get started or you have some more questions, Australian Climate Systems is here to help, so don't hesitate to reach out to our team.